Women With Control is a line of clothing that many curvy gals embrace.

Women With Control from QVC
QVC says this:
Renée Greenstein learned how clothing should fit "real women" during her experience as a fit model. She developed a passion for making women look and feel great through fashion, which led her to create Attitudes by Renée®, a brand that includes her Attitudes by Renée and Women with Control® collections. Founded on her belief that "Style is not about size—it's about attitude," her clothing lines are designed to help women express their fearless personalities in confident, elegant, and easy style.

Women with Control is one of Renée's most popular collections. It lives up to its motto, No More Wiggle, No More Jiggle™ by enhancing, supporting, and shaping women's bodies. Fashioned from a unique blend of stretch fabrics, this line will instantly transform how you look and feel in clothing by eliminating the need for a shaper while giving top-to-bottom control.

Featuring stylish, colorful fashion tops designed to give your look attitude and confidence, Attitudes by Renée offers the flair to enhance your outfit. Pair both of these collections together to build the perfect look and shape for your body type while maximizing style, comfort, and, of course, attitude.

Information provided by Renée Greenstein.
We found some great deals on items from Women with Control
Most of these items come in larger sizes as well.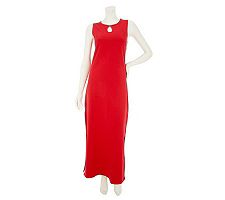 Women with Control Regular Print or Solid Maxi Dress
$45.00 $13.88
Maximum benefits. A long length doesn't always mean demure. This maxi is designed with a scoop neckline with a keyhole opening so you don't have to sacrifice skin. From Women with Control(R). [Read more]
Store: QVC.com
Brand: Women with Control
Women with Control Petite Animal Print Slim Leg Jeans
$49.00 $21.00
Wild thing. Get back to nature with these petite animal-print jeans! This beautiful basic has traditional five-pocket styling, with the updates of a slim leg and lower waistline. Pair them with a blazer or cardigan for a look that's a wow-and very now. From Women with Control(R). [Read more]
Store: QVC.com
Brand: Women with Control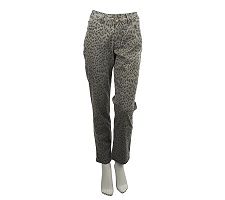 Women with Control Regular Animal Print Slim Leg Jeans
$49.00 $24.96
Wild thing. Get back to nature with animal-print jeans! This beautiful basic has traditional five-pocket styling, with the updates of a slim leg and lower waistline. Pair them with a blazer or cardigan for a look that's a wow-and very now. From Women with Control(R). [Read more]
Store: QVC.com
Brand: Women with Control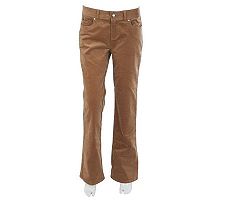 Women with Control Regular Corduroy Boot Cut Pants
$56.50 $28.76
Move toward the cord! As the weather changes, corduroy is a rich, textured option that marries beautifully with everything from tweed to cozy sweaters. These pants have a modern, boot-cut shape, and classic five-pocket styling. From Women with Control(R). [Read more]
Store: QVC.com
Brand: Women with Control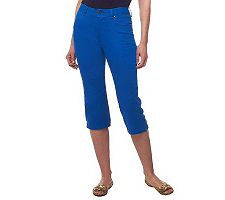 Women with Control "My WonderJean" Contour Waist Capri Pants
$41.00 $24.12
Hue look great! Offered in a vivid range of trend-right denim colors, these "My Wonder Jean" capris are a stylish warm-weather staple you'll turn to all season. Even better, they have all the figure-flattering, comfortable shaping you love about Women with Control(TM) designs, so you can show off your shape colorfully and confidently. They're just like your favorite capri jeans-only better. The bias-cut contour waistband gives serious, comfortable control for a slimmer, trimmer look… [Read more]
Store: QVC.com
Brand: Women with Control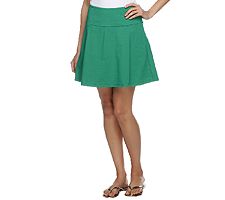 Women with Control Regular Tummy Control Flounce Skort
$34.00 $29.92
Panel expert. This skort features a tummy-control panel for a smooth, slim look. Enjoy the comfort of shorts with the flounce of a skirt and the confidence that comes from feeling sleek and stylish. From Women with Control(R). [Read more]
Store: QVC.com
Brand: Women with Control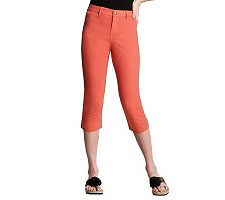 Women with Control Fly Front Capri Pants
$31.50 $19.96
Flatter your figure with these classic fly-front capri pants. They've got the curve control you love in a length that's perfect for the warm weather of spring and summer. Comfy control-that's cute to boot. Made with 14% spandex and a four-way stretch, these curve-controlling capris hold you in at your waist and rear to make the most of your silhouette-so you can step out with confidence. The fashionable design features two faux pockets up front and two real pockets in back. Couple these easy-… [Read more]
Store: QVC.com
Brand: Women with Control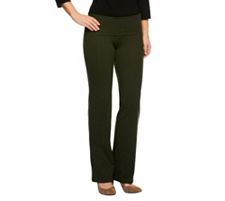 Women with Control Comfort Fold Tall Length Knit Pants
$29.75 $24.12
No-fuss fashion. These knit pants boast an effortless, pull-on design that's perfect for those days you're constantly on the move. They're dressed up with double-stitch details at the hem and can be folded at the waist to suit your style or fit preference. From Women with Control(R). [Read more]
Store: QVC.com
Brand: Women with Control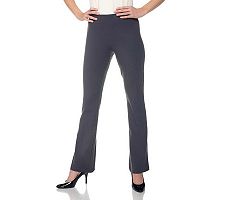 Women With Control Tall Pull-on Low Bell Pants
$32.50 $19.86
Flaunt your fashion flair. Spandex in the fabric of these ultra-flattering pants helps to smooth and shape your figure in all the right places, while a bell-shaped flare leg enhances and elongates your look. And with features that include easy, pull-on styling and a comfortable elastic waist, their must-have status rings true. From Women with Control(R). [Read more]
Store: QVC.com
Brand: Women with Control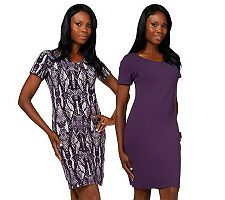 Women with Control Print & Solid Short Sleeve Set of Dresses
$61.00 $31.46
Everyday shaping for every woman. Take control of your style with this set of two figure-flattering Women with Control(R) dresses. Always look your best! These dresses are designed to slim, flatter, and support your every curve. An innovative fabric with 14% spandex, allows the dress to be more forgiving-smoothing your curves while highlighting your fashion sense. Dynamic duo. With one solid and one print dress, the options are endless for summer, fall-and beyond! style. Pair either dress wit… [Read more]
Store: QVC.com
Brand: Women with Control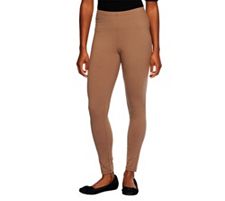 As Is" Women with Control Regular Fit Pull-On Knit Leggings
$26.50 $15.95
Comfort never looked so good! These pull-on leggings are perfect when paired with tunics, sweaters, and blouses. From Women with Control(R).Original item is A235949. This product may be a customer return, vendor sample, or on-air display and is not in its originally manufactured condition. It may not be new. In some instances, these items are repackaged by QVC. [Read more]
Store: QVC.com
Brand: Women with Control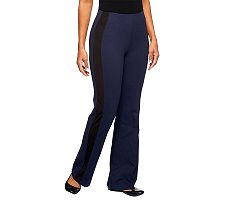 Women with Control Tall Hollywood Waist Tuxedo Pants
$33.50 $25.12
Break out of a style rut with these slimming tuxedo-stripe pants, featuring a streamlined Hollywood waist. Not only are they one of the hottest styles going, but they're constructed with a unique blend of stretch fabrics that supports, enhances, and shapes the body for the most flattering fit possible. From Women with Control(R). [Read more]
Store: QVC.com
Brand: Women with Control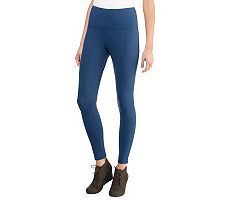 Women with Control Tummy Control Petite Leggings w/Seam Detail
$30.00 $19.92
Who knew a legging could make you look so sleek? With its slimming cotton/spandex knit fabric and enhanced tummy control, this Petite Women with Control(R) essential helps your bottom half be your better half! No shapewear needed! Equipped with patented Blu-Tec Control System(R), a special power-mesh system that's discreetly placed inside the tummy area, these leggings help smooth your silhouette-no bulk, no bunching. The contoured stretch waistband whittles your natural waist, and it's wide … [Read more]
Store: QVC.com
Brand: Women with Control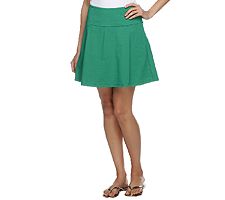 Women with Control Petite Tummy Control Flounce Skort
$34.00 $29.92
Panel expert. This petite skort features a tummy-control panel for a smooth, slim look. Enjoy the comfort of shorts with the flounce of a skirt and the confidence that comes from feeling sleek and stylish. From Women with Control(R). [Read more]
Store: QVC.com
Brand: Women with Control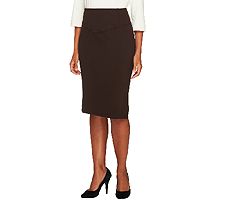 Women with Control Tummy Control Print or Solid Petite Skirt
$33.00 $28.62
Play it cool. Top this style-savvy petite skirt with your favorite tee for a casual look-or add a jacket to make it office-ready. Either way, it helps to slim your silhouette, so you can head out the door prepared to face anything. From Women with Control(R). [Read more]
Store: QVC.com
Brand: Women with Control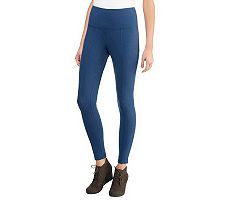 Women with Control Tummy Control Tall Leggings w/ Seam Detail
$30.00 $19.92
Who knew a legging could make you look so sleek? With its slimming cotton/spandex knit fabric and enhanced tummy control, this Tall Women with Control(R) essential helps your bottom half be your better half! No shapewear needed! Equipped with patented Blu-Tec Control System(R), a special power-mesh system that's discreetly placed inside the tummy area, these leggings help smooth your silhouette-no bulk, no bunching. The contoured stretch waistband whittles your natural waist, and it's wide en… [Read more]
Store: QVC.com
Brand: Women with Control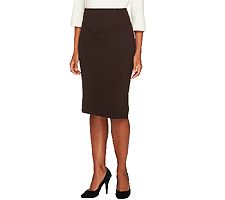 Women with Control Tummy Control Print or Solid Regular Skirt
$33.00 $28.62
Play it cool. Top this style-savvy skirt with your favorite tee for a casual look-or add a jacket to make it office-ready. Either way, it helps to slim your silhouette, so you can head out the door ready to face anything. From Women with Control(R). [Read more]
Store: QVC.com
Brand: Women with Control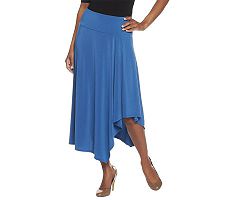 Women with Control Cascade Front Skirt with Tummy Control
$41.00 $20.44
Take control of your stylish side. A cascade front adds movement and drama to this flattering, easy-to-wear skirt. With tummy control and a wide, elastic waistband, it will leave you looking and feeling your best. From Women with Control(R). [Read more]
Store: QVC.com
Brand: Women with Control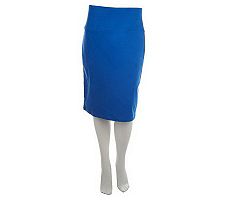 Women with Control "My WonderJean" Pull-on Skirt w/Tummy Control
$37.50 $17.05
Put your wardrobe to work for you. Delivering a sleeker silhouette, this knee-length jean skirt has a tummy control panel built right in to help give you a better shape. The back slit further enhances the design. From Women with Control(R). [Read more]
Store: QVC.com
Brand: Women with Control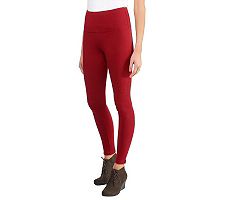 Women with Control Tummy Control RegularLeggings w/ Seam Detail
$30.00 $19.92
Who knew a legging could make you look so sleek? With its slimming cotton/spandex knit fabric and enhanced tummy control, this Women with Control(R) essential helps your bottom half be your better half! No shapewear needed! Equipped with patented Blu-Tec Control System(R), a special power-mesh system that's discreetly placed inside the tummy area, these leggings help smooth your silhouette-no bulk, no bunching. The contoured stretch waistband whittles your natural waist, and it's wide enough … [Read more]
Store: QVC.com
Brand: Women with Control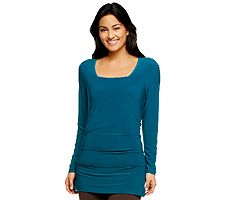 Women with Control Jersey Square Neck Top w/ Tummy Control
$37.00 $19.92
With a beautiful fit and feel, this top is a fabulous foundation piece that can be dressed up or down. Tummy control helps sleeken your silhouette, delivering an extra boost of confidence. From Women with Control(R). [Read more]
Store: QVC.com
Brand: Women with Control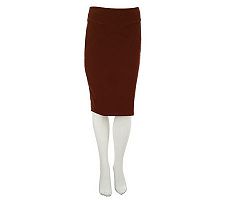 Women with Control Tummy Control Contour Waist Skirt
$34.50 $17.92
When things get out of control, try skirting the issue! A special panel at the tummy of this knee-length skirt helps keep bumps at bay, while a contoured waist further flatters you. Smoothing out a situation has never been easier! From Women with Control(R). [Read more]
Store: QVC.com
Brand: Women with Control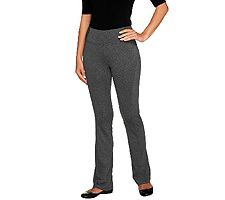 Women with Control Boot Cut Active Pants with Tummy Control
$37.00 $29.94
Whether you're going for a walk, running to the store, or shopping with girlfriends, this Women with Control active pant is a comfy choice. The contour waist is joined by tummy control to create a sleek silhouette, while seaming details add interest. From Women with Control(R). [Read more]
Store: QVC.com
Brand: Women with Control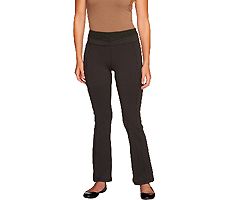 Women with Control Petite Tummy Control Contrast Waist Pants
$37.00 $28.94
Flatters from tummy to toe. Pull on these petite pants to experience how great they feel-and how beautifully they flatter. Soft jersey cotton keeps you comfy while the tummy control waistband keeps you confident. From Women with Control(R). [Read more]
Store: QVC.com
Brand: Women with Control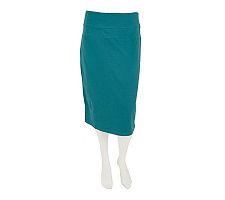 Women with Control Tummy Control Pencil Skirt w/Yoke Detail
$31.25 $12.50
A study in style. Sharpen your look with this pencil skirt that gets high marks. The pull-on waist offers comfort all day and the tummy control gives you a flattering silhouette. From Women with Control. [Read more]
Store: QVC.com
Brand: Women with Control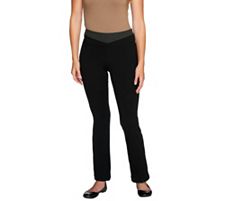 Women with Control Regular Tummy Control Contrast Waist Pants
$37.00 $28.94
Flatters from tummy to toe. Pull on these pants to experience how great they feel-and how beautifully they flatter. Soft jersey cotton keeps you comfy while the tummy control waistband keeps you confident. From Women with Control(R). [Read more]
Store: QVC.com
Brand: Women with Control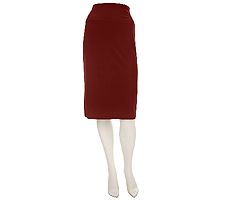 Women with Control Tummy Control Jersey Pencil Skirt
$33.00 $21.46
Look properly professional each time you don this jersey pencil skirt. The tummy control panel flatters your figure, while a back slit creates a comfortable fit. From Women with Control(R). [Read more]
Store: QVC.com
Brand: Women with Control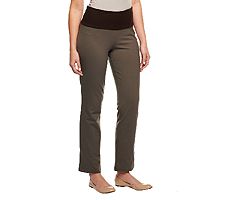 Women with Control Petite Tummy Control Slim Pants
$32.50 $24.38
Women with Control Petite Fit Knit Pants, Tummy Control Waist, Slim Leg Shape, Contrast Waistband. *Fitted: Cut to follow the lines of the body, Slightly Below Waist, Narrow Leg: Tapers from thigh to narrow leg opening. COO: China. Content: 86%Cotton/14%Spandex;Trim:84%Nylon/16%Spandex. Care: MWC/ONCBWN/TDL/RP/UWIIN. Sizes: XXSP(00-0), XSP(2-4), SP(6-8), MP(10-12), LP(14-16), XLP(18-20), 1XP(18W-20W), 2XP(22W-24W), 3XP(26W-28W). Inseam=26". [Read more]
Store: QVC.com
Brand: Women with Control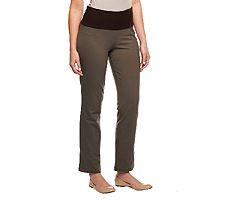 Women with Control Tall Tummy Control Slim Pants
$32.50 $12.75
Look great and feel even better. These tall slim pants are a chic look with everyday appeal, thanks to a generous touch of spandex for fit and comfort and a tummy control panel that helps smooth the waist. From Women with Control(R). [Read more]
Store: QVC.com
Brand: Women with Control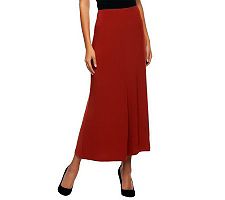 Women with Control Petite Tummy Control Ankle Skirt w/ Seams
$41.50 $29.92
Long and lean. The front and back seams on this ankle-length skirt emphasize its elongated look while built-in tummy control flatters your figure. From Women with Control(R). [Read more]
Store: QVC.com
Brand: Women with Control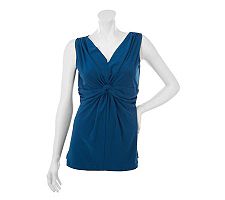 Women with Control V-Neck Knot Front Top w/Tummy Control
$36.00 $14.50
Perfect for weddings, showers, and other warm-weather occasions, this pretty V-neckline top is fashioned with a knot front for added interest. Tummy control helps create a stunning silhouette. From Women with Control(R). [Read more]
Store: QVC.com
Brand: Women with Control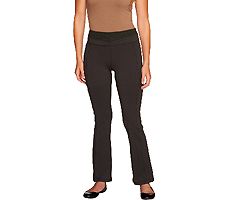 Women with Control Tall Tummy Control Contrast Waist Pants
$37.00 $28.94
Flatters from tummy to toe. Pull on these tall pants to experience how great they feel-and how beautifully they flatter. Soft jersey cotton keeps you comfy while the tummy control waistband keeps you confident. From Women with Control(R). [Read more]
Store: QVC.com
Brand: Women with Control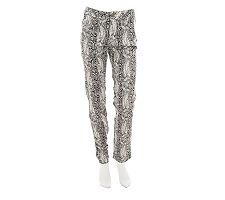 Women with Control Tall Python Print Jeans
$51.50 $24.62
Rock on, python! The hot trend in patterned jeans continues with this detailed snake print in a classic five-pocket jean. A modern, lower waist finishes the look. From Women with Control(R). [Read more]
Store: QVC.com
Brand: Women with Control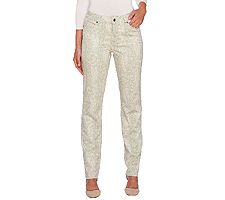 Women with Control Petite Python Print Jeans
$51.50 $24.62
Rock on, python! The hot trend in patterned jeans continues with this detailed snake print in a classic five-pocket jean. A modern, lower waist finishes the look. From Women with Control(R). [Read more]
Store: QVC.com
Brand: Women with Control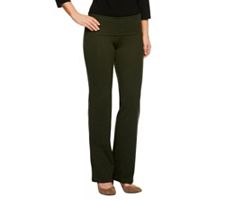 Women with Control Comfort Fold Petite Length Knit Pants
$29.75 $24.12
No-fuss fashion. These knit pants boast an effortless, pull-on design that's perfect for those days you're constantly on the move. They're dressed up with double-stitch details at the hem and can be folded at the waist to suit your style or fit preference. [Read more]
Store: QVC.com
Brand: Women with Control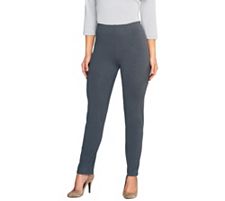 Women with Control Tall Fit Hollywood Waist Pants
$34.50 $24.92
Strut your stuff. Walk any color carpet in these Hollywood-waist pants. The cut complements your figure for a look befitting a starlet. From Women with Control(R). [Read more]
Store: QVC.com
Brand: Women with Control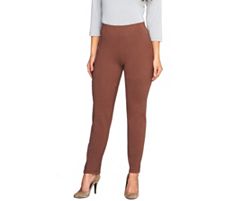 Women with Control Petite Fit Hollywood Waist Pants
$34.50 $24.92
Strut your stuff. Walk any color carpet in these Hollywood-waist pants. The cut complements your figure for a look befitting a starlet. From Women with Control(R). [Read more]
Store: QVC.com
Brand: Women with Control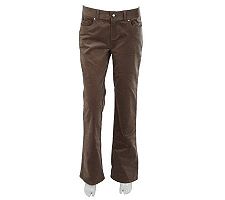 Women with Control Petite Corduroy Boot Cut Pants
$56.50 $28.76
Move toward the cord! As the weather changes, corduroy is a rich, textured option that marries beautifully with everything from tweed to cozy sweaters. These petite pants have a modern, boot-cut shape, and classic five-pocket styling. From Women with Control(R). [Read more]
Store: QVC.com
Brand: Women with Control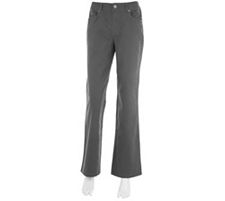 Women with Control Brushed Twill Fly Front Petite Pants
$46.50 $29.92
Dressed to twill. With classic five-pocket styling, a fly front, and a boot-cut leg, these petite pants are your go-to pair for casual chic or weekend wear. A modern, lower rise gives them an instant update. From Women with Control(R). [Read more]
Store: QVC.com
Brand: Women with Control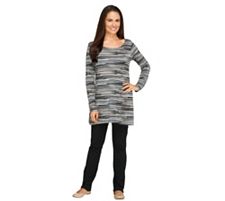 Women with Control Petite Printed Tunic & Slim Leg Pants Set
$63.50 $57.84
Consider your ensemble assembled. Women with Control has got you covered with this stylish petite set. Solid-color slim-leg pants are paired with a printed top for a fashionable look that's comfortable, coordinate, and chic. From Women with Control(R). [Read more]
Store: QVC.com
Brand: Women with Control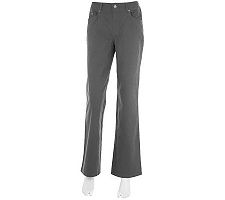 Women with Control Brushed Twill Fly Front Regular Pants
$46.50 $29.92
Dressed to twill. With classic five-pocket styling, a fly front, and a boot-cut leg, these pants are your go-to pair for casual chic or weekend wear. A modern, lower rise gives them an instant update. From Women with Control(R). [Read more]
Store: QVC.com
Brand: Women with Control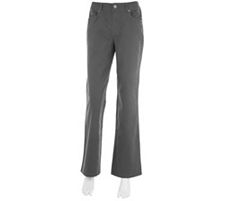 Women with Control Brushed Twill Fly Front Tall Pants
$46.50 $17.00
Dressed to twill. With classic five-pocket styling, a fly front, and a boot-cut leg, these tall pants are your go-to pair for casual chic or weekend wear. A modern, lower rise gives them an instant update. From Women with Control(R). [Read more]
Store: QVC.com
Brand: Women with Control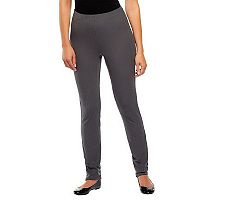 Women with Control Tall Fit Hollywood Waist Slim Pants
$35.00 $14.00
Slim pickings. When given the choice, you'll turn to these TUSHY LIFTER(TM) slim pants when you want to look and feel fabulous. The elastic Hollywood waistband keeps the overall look chic and streamlined. From Women with Control(R). [Read more]
Store: QVC.com
Brand: Women with Control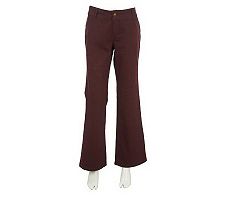 Women with Control Regular "My WonderJean" Trouser Pants
$48.50 $21.48
Good jeans aren't always inherited. Sometimes your bod can benefit from a bit of a boost. By including must-have staples like slash pockets, a zipper fly, and button closure, these My Wonder Jean trousers are jam-packed with fabulous, figure-flattering features. From Women with Control(R). [Read more]
Store: QVC.com
Brand: Women with Control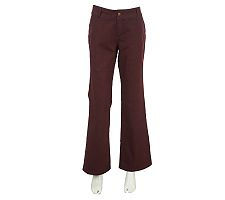 Women with Control Petite "My WonderJean" Trouser Pants
$48.50 $21.48
Good jeans aren't always inherited. Sometimes your bod can benefit from a bit of a boost. By including must-have staples like slash pockets, a zipper fly, and button closure, these My Wonder Jean petite trousers are jam-packed with fabulous, figure-flattering features. From Women with Control(R). [Read more]
Store: QVC.com
Brand: Women with Control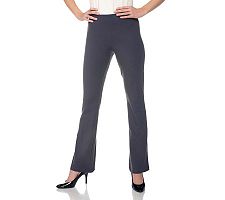 Women with Control Regular Pull-on Low Bell Pants
$32.50 $19.86
Flaunt your fashion flair. Spandex in the fabric of these ultra-flattering pants helps to smooth and shape your figure in all the right places, while a bell-shaped flare leg enhances and elongates your look. And with features that include easy, pull-on styling and a comfortable elastic waist, their must-have status rings true. From Women with Control(R). [Read more]
Store: QVC.com
Brand: Women with Control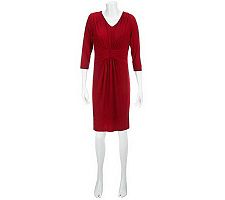 Women with Control 3/4 Sleeve Shaper Dress w/Ruching
$48.00 $20.50
Shape up! And get some curves with verve. A soft V-neckline and 3/4-length sleeves make this sleek shaper dress your go-to for looking great. Feel confident as ruching in the front adds shape to the waist. From Women with Control(R). [Read more]
Store: QVC.com
Brand: Women with Control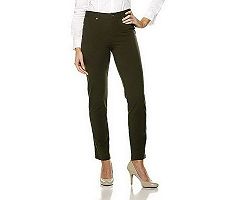 Women with Control Tall Knit Fly Front Jeggings
$33.00 $13.25
Makes a big style impression with these stretch knit jeggings-designed for women with taller frames. They're a perfect pick when you want to show off your shoes, or tuck them into your tall boots for a streamlined look. From Women with Control(R). [Read more]
Store: QVC.com
Brand: Women with Control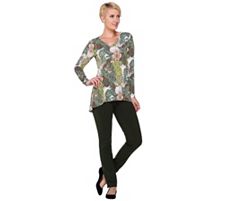 Women with Control Regular Regular Printed Tunic & Slim Pants Set
$66.00 $59.92
Sleep in-this printed set from Women with Control saves precious minutes in the morning by doing the matching work for you. But that's not to say each piece can't thrive without the other. The V-neck top's A-line sweep and hi-low hemline pair perfectly with jeans, while the pull-on slim pants offer an array of easy styling options. From Women with Control(R). [Read more]
Store: QVC.com
Brand: Women with Control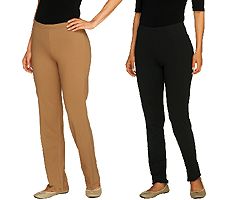 Women with Control Petite Set of 2 Slim Leg and Boot Cut Pants
$54.00 $49.86
Sometimes you feel like a boot, sometimes you don't. With this duo from Women with Control, you're ready either way. You get one slim pant pair and one bootcut pant pair in the same great stretch cotton fabric for a long, lean lower half no matter what silhouette you wear. From Women with Control(R). [Read more]
Store: QVC.com
Brand: Women with Control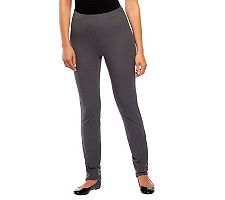 Women with Control Regular Hollywood Waist Slim Pants
$35.00 $29.48
Slim pickings. When given the choice, you'll turn to these TUSHY LIFTER(TM) slim pants when you want to look and feel fabulous. The elastic Hollywood waistband keeps the overall look chic and streamlined. From Women with Control(R). [Read more]
Store: QVC.com
Brand: Women with Control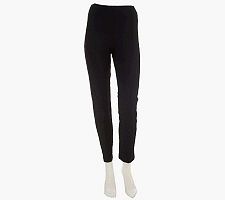 Women with Control Petite Ankle Pants with Back Seam & Bottom Slits
$32.75 $22.39
Feel good, look great. Designed with a contour elastic waistband, these petite pull-on TUSHY LIFTER(TM) pants will give you the comfort you crave. Plus, their ankle length and hemline slits will keep your figure looking fabulous. From Women with Control(R). [Read more]
Store: QVC.com
Brand: Women with Control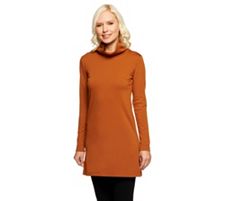 Women with Control Mock Neck Ponte Knit Tunic w/ Zipper Detail
$48.00 $36.12
For real. This tunic may have a mock neck, but its figure-flattering control is not figment of your imagination. Wear it casually or professionally to let your genuine style shine. From Women with Control(R). [Read more]
Store: QVC.com
Brand: Women with Control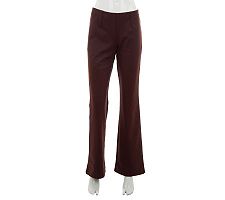 Women with Control Ponte di Roma Knit Hollywood Waist Pet Pants
$44.00 $11.96
Bend over backwards. Slipping into these ponte pants couldn't be any easier. They offer comfortable stretch fabric and a modern fit. Design details like a Hollywood waist, lower rise, and flared legs give them a shape that's new and now. From Women with Control(R). [Read more]
Store: QVC.com
Brand: Women with Control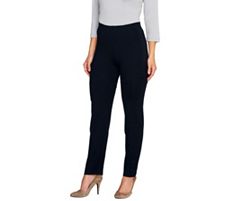 Women with Control Regular Fit Hollywood Waist Pants
$34.50 $24.92
Strut your stuff. Walk any color carpet in these Hollywood-waist pants. The cut complements your figure for a look befitting a starlet. From Women with Control(R). [Read more]
Store: QVC.com
Brand: Women with Control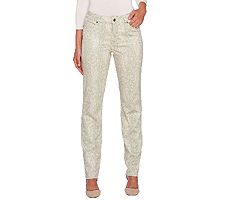 Women with Control Regular Python Print Jeans
$51.50 $24.62
Rock on, python! The hot trend in patterned jeans continues with this detailed snake print in a classic five-pocket jean. A modern, lower waist finishes the look. From Women with Control(R). [Read more]
Store: QVC.com
Brand: Women with Control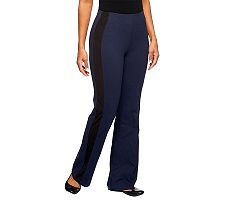 Women with Control Regular Hollywood Waist Tuxedo Pants
$33.50 $25.12
Break out of a style rut with these slimming tuxedo-stripe pants, featuring a streamlined Hollywood waist. Not only are they one of the hottest styles going, but they're constructed with a unique blend of stretch fabrics that supports, enhances, and shapes the body for the most flattering fit possible. From Women with Control(R). [Read more]
Store: QVC.com
Brand: Women with Control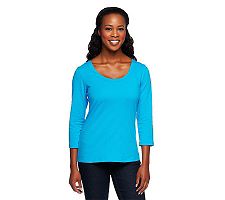 Women with Control Reversible 3/4 Sleeve Knit Top
$24.00 $9.62
Super-soft and super-versatile, this knit top will be your new go-to garment. Pair it with just about anything to look and feel fabulous. From Women with Control(R). [Read more]
Store: QVC.com
Brand: Women with Control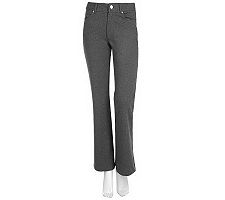 Women with Control Petite Fly Front Boot Cut Pants
$33.00 $17.21
Bootcut style, flexible fit. These jeans are made for wearing, with figure-flattering spandex for extra comfort. And proportioned especially for petites. Pull on your favorite boots and a sweater for a casual, modern look that's always right. From Women with Control. [Read more]
Store: QVC.com
Brand: Women with Control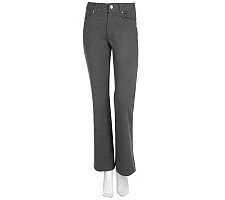 Women with Control Regular Fly Front Boot Cut Pants
$33.00 $17.21
Bootcut style, flexible fit. These jeans are made for wearing, with figure-flattering spandex for extra comfort. Pull on your favorite boots and a sweater for a casual, modern look that's always right. From Women with Control. [Read more]
Store: QVC.com
Brand: Women with Control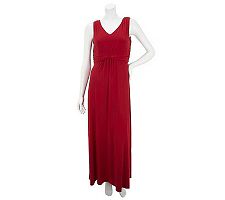 Women with Control Shaper Maxi Dress w/ Waist Detail
$55.00 $34.42
Let your clothes work for you. With a shaper design and a ruched waist detail, this maxi dress flatters your figure while you work it. From Women with Control(R). [Read more]
Store: QVC.com
Brand: Women with Control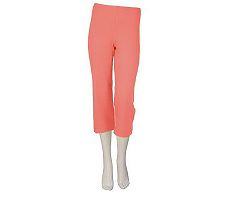 As Is" Women with Control Pull-on Knit Crop Pants
$28.00 $12.46
Enhance your figure-and your fashion-with these knit crops. They've got the curve control you love in an easy cropped length that's perfect for warm weather. Stylish and sculpted-that's the look you're going for. Made with 14% spandex and a four-way stretch, the curve-hugging crop pants hold you in at your waist and rear to make the most of your silhouette-so you can step out confidently. The shortened length hits at approximately mid-calf, making the pants a cute and kicky pick for all kinds… [Read more]
Store: QVC.com
Brand: Women with Control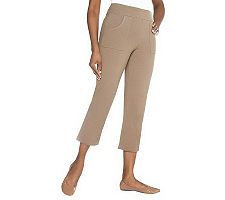 Women with Control Contour Waist Knit Crop Pants w/Pocket Detail
$29.50 $26.62
Take the shorter route to style with these ultra-comfy knit pull-ons from Women with Control(R). With its contour waistband and semi-fitted feminine shape, these trend-right crop pants help keep you comfortable and chic during the warmer months of the year. Pair with breezy sandals and a T-shirt for a relaxed look, or dress them up with a cute top and your favorite wedges: a QVC spring style must-have! Speaking of shortcuts. When the weather gets warmer, you'll want pants that give you an ext… [Read more]
Store: QVC.com
Brand: Women with Control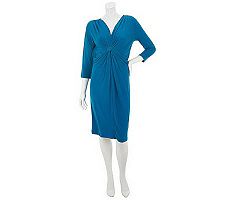 Women with Control 3/4 Sleeve Shaper Dress w/Knot Detail
$49.00 $15.38
Take control. You'll always leave home with confidence when you wear this dress. The pretty ruching in the front and shaper underneath present a sleek look and flattering silhouette. From Women with Control(R). [Read more]
Store: QVC.com
Brand: Women with Control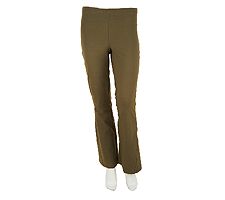 Women with Control Tall Low Bell Pants w/ Godet Detail
$29.75 $16.40
A beautiful basic. These comfortable pants feature a flared leg that lengthens your look. The pull-on style makes them a breeze to put on and take off. From Women with Control(R). [Read more]
Store: QVC.com
Brand: Women with Control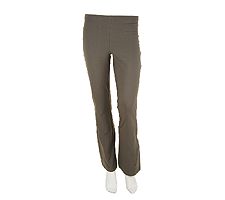 Women with Control Regular Low Bell Pants w/ Godet Detail
$29.75 $16.40
A beautiful basic. These comfortable pants feature a flared leg that lengthens your look. The pull-on style makes them a breeze to put on and take off. From Women with Control(R). [Read more]
Store: QVC.com
Brand: Women with Control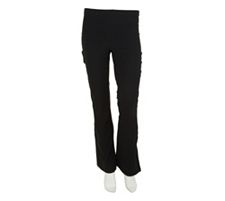 Women with Control Petite Low Bell Pants w/ Godet Detail
$29.75 $16.40
A beautiful basic. These comfortable pants feature a flared leg that lengthens your look. The pull-on style makes them a breeze to put on and take off. From Women with Control(R). [Read more]
Store: QVC.com
Brand: Women with Control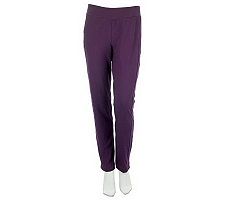 Women with Control Contour Waist Regular Ankle Pants
$32.00 $24.12
Fashion you can flaunt. Spandex in the fabric of these stylish pants helps to smooth and shape your figure in all the right places, while a narrow leg enhances and elongates your look. And, the contour elastic waistband makes it even easier to always look your best. From Women with Control(R). [Read more]
Store: QVC.com
Brand: Women with Control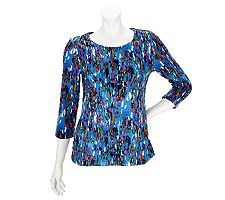 Women with Control 3/4 Sleeve Knit T-shirt
$23.00 $16.48
Go ahead-flatter yourself. And your figure, too, by wearing this fantastic knit tee. It has double stitching at the slightly scooped neckline, cuffs, and bottom hem for a refined look. From Women with Control. [Read more]
Store: QVC.com
Brand: Women with Control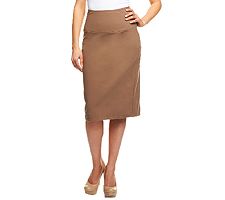 Women with Control Petite Pull-on Knit Skirt w/ Tummy Panel
$34.00 $11.50
Go ahead-tuck in that blouse. This sleek, petite pull-on knit skirt is designed with a stealthy interior tummy control panel, so there's no reason to hide. From Women with Control(R). [Read more]
Store: QVC.com
Brand: Women with Control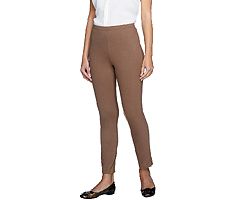 Women with Control Regular Slim Leg Ankle Pants w/ Zipper
$33.00 $25.48
Soft, slimming, stylish-these slim leg, ankle-length pants are the real deal. Pull them on and feel the flattering stretch go to work, while appreciating the comfortable fit of the elastic waistband. An invisible ankle zipper detail gives you license to be creative with your style. From Women with Control(R). [Read more]
Store: QVC.com
Brand: Women with Control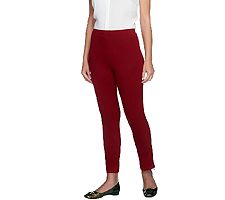 Women with Control Petite Slim Leg Ankle Pants w/ Zipper
$33.00 $25.48
Soft, slimming, stylish-these slim leg, ankle-length pants are the real deal. Pull them on and feel the flattering stretch go to work, while appreciating the comfortable fit of the elastic waistband. An invisible ankle zipper detail gives you license to be creative with your style. From Women with Control(R). [Read more]
Store: QVC.com
Brand: Women with Control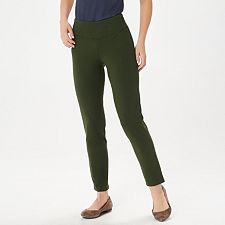 Women with Control Tall Slim Leg Ankle Pants w/ Waist Seams
$30.00 $27.42
Show off a smooth silhouette for spring with these slim-leg Women with Control(R) pants. The versatile ankle length pairs perfectly with everything from boots to sandals so you can easily transition from season to season. And of course, you get comfortable smoothing thanks to the ever-popular Women with Control fabric blend. They'll give your confidence a boost! The slim-leg silhouette looks great on every shape and size. Fab finishing touches such as a doubled-layered waistband with seam det… [Read more]
Store: QVC.com
Brand: Women with Control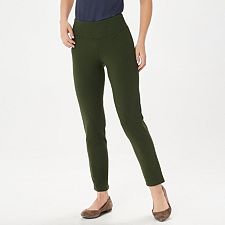 Women with Control Petite Slim Leg Ankle Pants w/ Waist Seams
$30.00 $27.42
Show off a smooth silhouette for spring with these slim-leg Women with Control(R) pants. The versatile ankle length pairs perfectly with everything from boots to sandals so you can easily transition from season to season. And of course, you get comfortable smoothing thanks to the ever-popular Women with Control fabric blend. They'll give your confidence a boost! The slim-leg silhouette looks great on every shape and size. Fab finishing touches such as a doubled-layered waistband with seam det… [Read more]
Store: QVC.com
Brand: Women with Control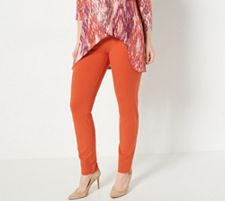 Women with Control Regular Slim Leg Ankle Pants w/ Waist Seams
$30.00 $27.42
Show off a smooth silhouette for spring with these slim-leg Women with Control(R) pants. The versatile ankle length pairs perfectly with everything from boots to sandals so you can easily transition from season to season. And of course, you get comfortable smoothing thanks to the ever-popular Women with Control fabric blend. They'll give your confidence a boost! The slim-leg silhouette looks great on every shape and size. Fab finishing touches such as a doubled-layered waistband with seam det… [Read more]
Store: QVC.com
Brand: Women with Control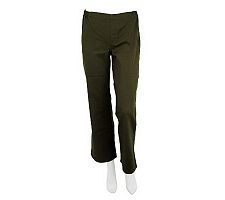 Women with Control "My WonderJean" Regular Pull-on Boot Cut Pants
$35.00 $26.12
Your new casual constant. Slip into these regular bootcut pants to fully appreciate the easy pull-on design and the tummy control panel that create their supremely flattering fit. From Women with Control(R). [Read more]
Store: QVC.com
Brand: Women with Control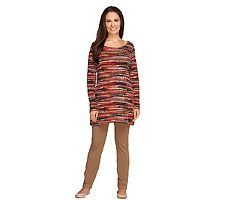 Women with Control Regular Printed Tunic & Slim Leg Pants Set
$63.50 $57.84
Consider your ensemble assembled. Women with Control has got you covered with this stylish set. Solid-color slim-leg pants are paired with a printed top for a fashionable look that's comfortable, coordinate, and chic. From Women with Control(R). [Read more]
Store: QVC.com
Brand: Women with Control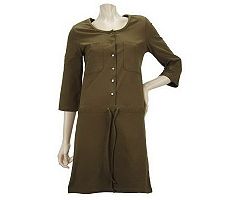 Women with Control Roll Tab Tunic w/Drawstring & Snap Detail
$42.00 $13.13
It's a cinch. Pull off a custom-look silhouette with the drawstring waist on this trendy tunic. A roll-tab on the sleeves lets you wear them long or short-it's up to you! From Women with Control(R). [Read more]
Store: QVC.com
Brand: Women with Control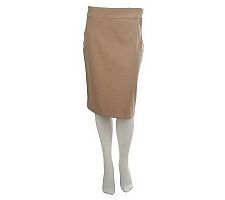 Women with Control Flat Front Twill Pencil Skirt
$39.75 $16.67
Can you make a classic better? We think so! Beloved by fashion mavens, the pencil skirt never goes out of style. It gets updated here with a wide, elastic waistband that falls slightly below the waist, and a generous amount of shaping spandex blended with its cotton twill. Pair it with a jacket, cardigan, or oversized shirt for unstoppable style. From Women with Control(R). [Read more]
Store: QVC.com
Brand: Women with Control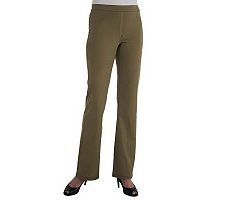 Women with Control Contrast Stitch Regular Pants with Faux Fly
$30.00 $8.70
With a sleek silhouette and a generous amount of spandex, these contrast-stitch pants do wonders for your look. From Women with Control(R). [Read more]
Store: QVC.com
Brand: Women with Control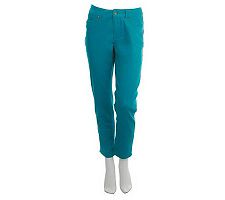 Women with Control "My WonderJean" Tall Ankle Pants
$45.00 $16.78
Slim down. Why have the bulk of front pockets if you don't use them? These sly ankle pants have the look of multi-pocket jeans, but not the bulk-the two front pockets are actually faux. Proportioned just for taller women. From Women with Control(R). [Read more]
Store: QVC.com
Brand: Women with Control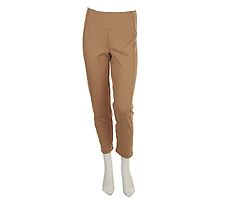 Women with Control Regular Ponte Di Roma Knit Ankle Pants
$41.50 $26.48
Slim and satisfying. These ankle-length Ponte di Roma knit pants fit and flatter with a cut that shows off curves and a tummy control waist that flatters them. From Women with Control(R). [Read more]
Store: QVC.com
Brand: Women with Control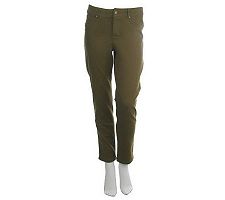 Women with Control "My WonderJean" Regular Ankle Pants
$45.00 $16.78
Slim down. Why have the bulk of front pockets if you don't use them? These sly ankle pants have the look of multi-pocket jeans, but not the bulk-the two front pockets are actually faux. From Women with Control(R). [Read more]
Store: QVC.com
Brand: Women with Control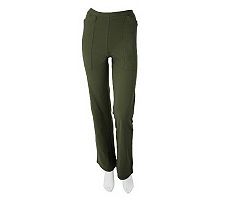 Women with Control Regular Pull-on Utility Pants
$42.50 $24.71
Work it. There are times when jeans or slacks just won't cut it-in the garden, on the job, even cleaning the house. Enter these pull-on utility pants, which still flatter the figure thanks to a fitted silhouette and an ample dose of spandex. From Women with Control(R). [Read more]
Store: QVC.com
Brand: Women with Control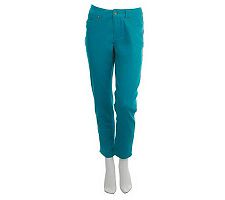 Women with Control "My WonderJean" Petite Ankle Pants
$45.00 $22.86
Slim down. Why have the bulk of front pockets if you don't use them? These sly ankle pants have the look of multi-pocket jeans, but not the bulk-the two front pockets are actually faux. Proportioned just for petites. From Women with Control(R). [Read more]
Store: QVC.com
Brand: Women with Control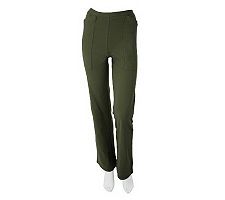 Women with Control Petite Pull-on Utility Pants
$42.50 $15.50
Work it. There are times when jeans or slacks just won't cut it-in the garden, on the job, even cleaning the house. Enter these pull-on utility pants, which still flatter the figure thanks to a fitted silhouette and an ample dose of spandex. Proportioned for petites, they're a perfect fit. From Women with Control(R). [Read more]
Store: QVC.com
Brand: Women with Control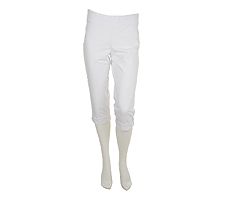 As Is" Women with Control Capri Pants with Cuff Detail
$28.00 $17.20
The right cuff. With a chic cuff detail and an effortless elastic waistband, these control capris are sure to earn rave reviews. From Women with Control(R).Original item is A231501. This product may be a customer return, vendor sample, or on-air display and is not in its originally manufactured condition. It may not be new. In some instances, these items are repackaged by QVC. [Read more]
Store: QVC.com
Brand: Women with Control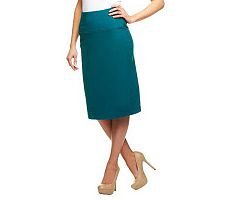 Women with Control Pull-on Knit Skirt with Tummy Panel
$34.00 $15.57
Style staple. This pull-on knit skirt falls just below the knee for a classic look. The interior tummy panel helps streamline your profile. [Read more]
Store: QVC.com
Brand: Women with Control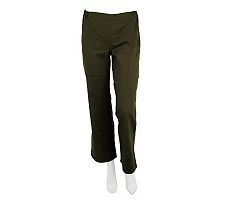 Women with Control "My WonderJean" Petite Pull-on Boot Cut Pants
$35.00 $10.69
Your new casual constant. Slip into these petite bootcut pants to fully appreciate the easy pull-on design and the tummy control panel that create their supremely flattering fit. From Women with Control(R). [Read more]
Store: QVC.com
Brand: Women with Control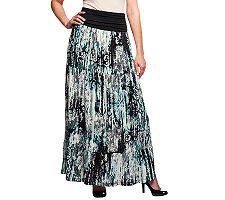 Women with Control Regular Printed Tier Maxi Skirt
$46.00 $14.25
Easy to wear, even easier to flaunt. Take control of your style in this printed, tiered maxi skirt. Featuring an elastic waist for tummy control with shirring detail along the side, it helps you look fabulous-and lets you skip the shaper. From Women with Control(R). [Read more]
Store: QVC.com
Brand: Women with Control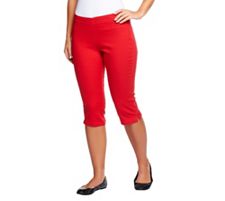 Women with Control "My WonderJean" Pedal Pushers w/ Side Slit
$33.50 $9.98
Dream jeans. These pedal pushers are designed with side slits and an elastic band that falls slightly below the waist, providing you with a pant that's cute-and comfy. From Women with Control(R). [Read more]
Store: QVC.com
Brand: Women with Control
Comments
comments
Google+ Comments