The 'LBD' is one essential that most women seem to own, no matter what the size on the label says.
It's the 'little black dress' and it is something that we love to wear.
Summer Little Black Dresses for Curvy Gals
The LBD is something that we feel comfortable wearing just about any time of the year.

That is because this dress always looks sophisticated, yet relaxed, and flattering on our body.
The 'little' part of the name of this dress can be subjective as fashion dictates it to be at the moment.
This time of the year, this is how we are wearing the LBD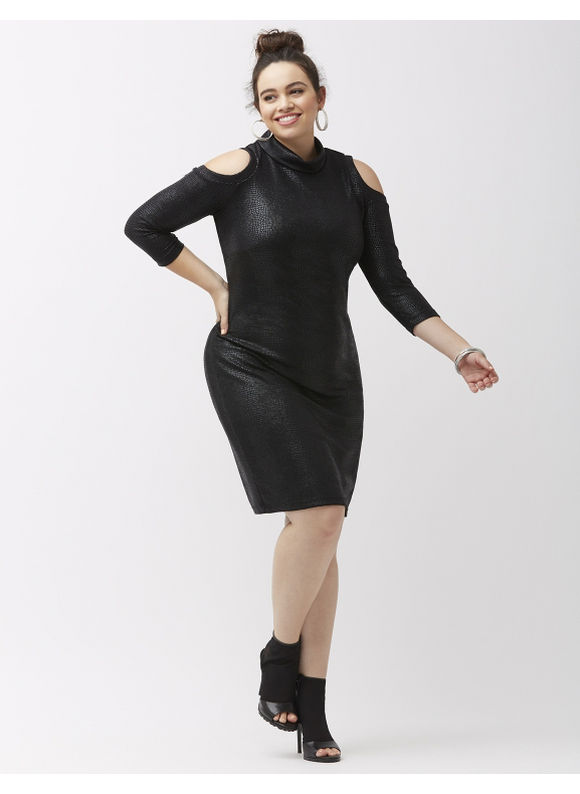 ABS Allen Schwartz Plus Size Metallic bodycon dress by, Women's, Size: 1XL, Black
Store: Lane Bryant
Brand: ABS Allen Schwartz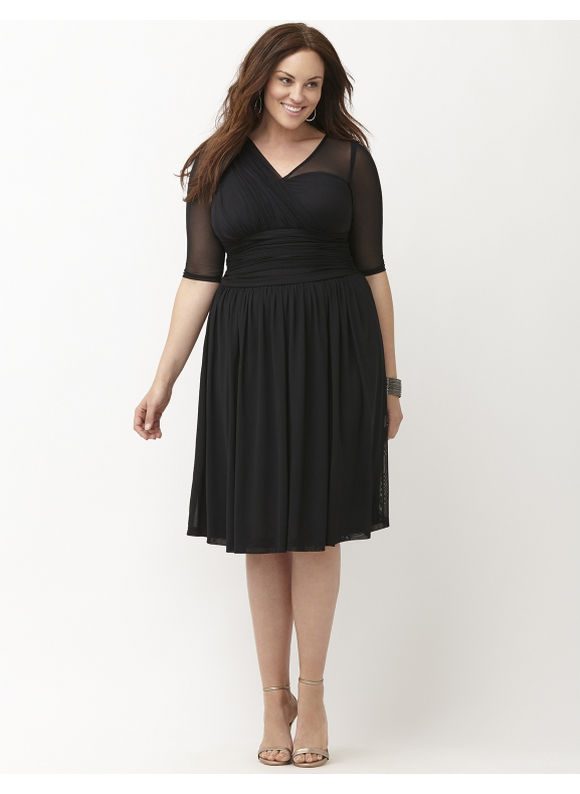 Kiyonna Plus Size Modern mesh dress by, Women's, Size: 0X, Black
Store: Lane Bryant
Brand: Kiyonna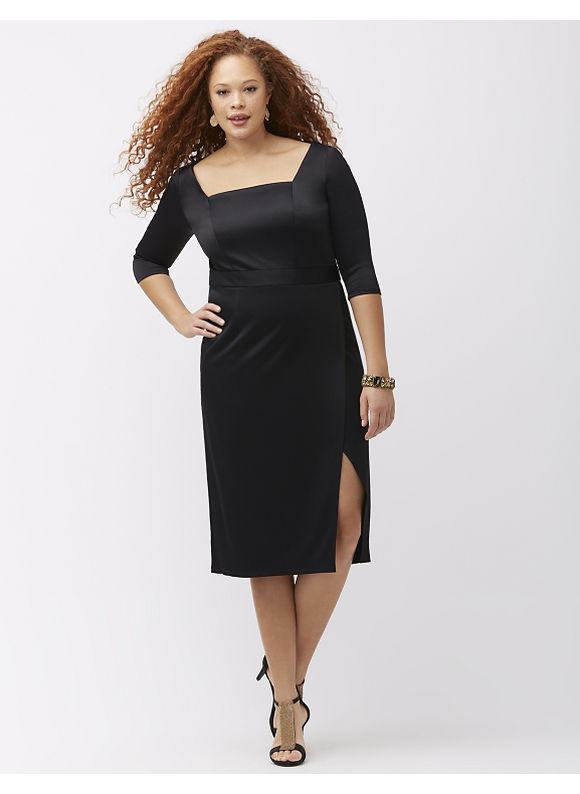 ABS Allen Schwartz Plus Size Square neck sheath dress by, Women's, Size: 0X, Black
Store: Lane Bryant
Brand: ABS Allen Schwartz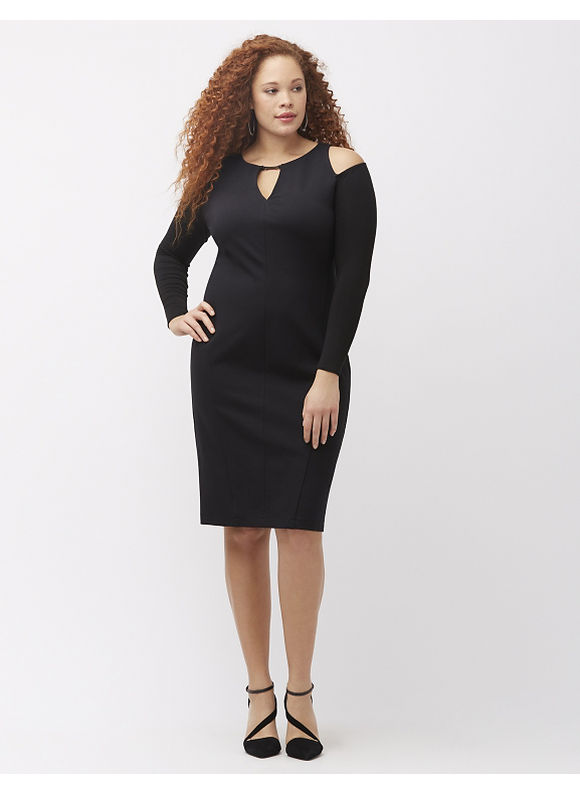 Lane Bryant Plus Size Cold shoulder sheath dress with hardware, Women's, Size: 14, Black
Store: Lane Bryant
Brand: Lane Bryant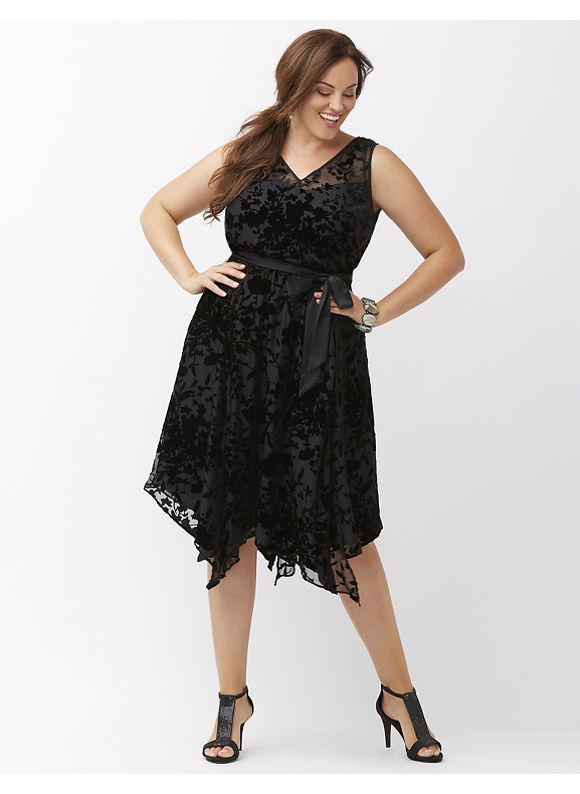 Lane Bryant Plus Size Velvet burnout dress, Women's, Size: 14, Black
Store: Lane Bryant
Brand: Lane Bryant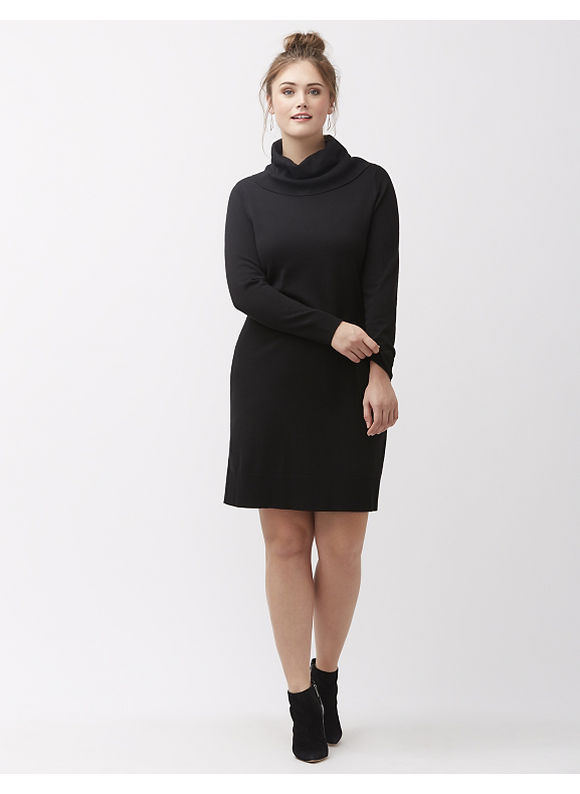 Lane Bryant Plus Size Turtleneck sweater dress with scoop back, Women's, Size: 14/16, Black
Store: Lane Bryant
Brand: Lane Bryant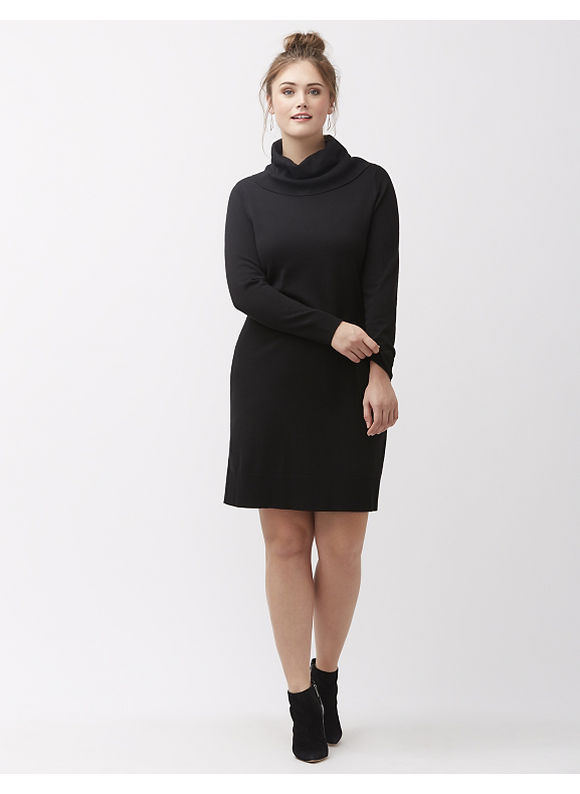 Lane Bryant Plus Size Turtleneck sweater dress with scoop back, Women's, Size: 18/20, Black
Store: Lane Bryant
Brand: Lane Bryant
Plus Size Black Dress with Front Split
Store: ChicNova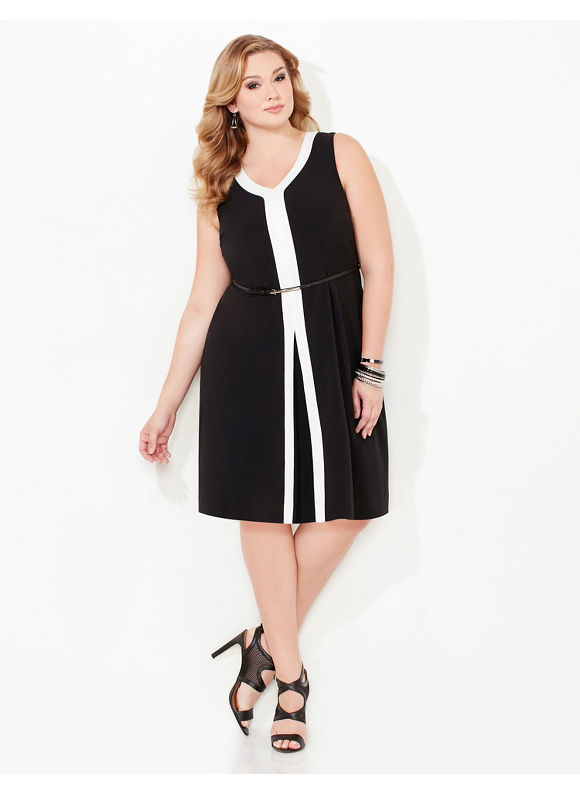 Catherines Plus Size Modern Muse Dress, Women's, Size: 18W, Black
Store: Catherines
Brand: Catherines
Plus Size Flare Game Crossed Back Black Dress
Store: plussizefix.com
Brand: Plussizefix
Plus Size Divine V Neck Pleated Black Dress
Store: plussizefix.com
Brand: Plussizefix
Plus Size Forever Young Cut Out Neckline Black Dress
Store: plussizefix.com
Brand: Plussizefix
Plus Size Long Sleeve V Neck Bubble Black Dress
Store: plussizefix.com
Brand: Plussizefix
Plus Size Pearl Princess Cut Out Black Dress
Store: plussizefix.com
Brand: Plussizefix
Plus Size Adorable Polka Dot Belted Skater Black Dress
Store: plussizefix.com
Brand: Plussizefix
Plus Size Diamante Halter Keyhole Cutout Black Dress
Store: plussizefix.com
Brand: Plussizefix
Plus Size Diamante Halter Keyhole Cutout Black Dress
Store: plussizefix.com
Brand: Plussizefix
Plus Size Sassy Cut Out Ribbed Mini Black Dress
Store: plussizefix.com
Brand: Plussizefix
Plus Size Sassy Cut Out Ribbed Mini Black Dress
Store: plussizefix.com
Brand: Plussizefix
Plus Size Mesmerizing Floral Lace Midi Black Dress
Store: plussizefix.com
Brand: Plussizefix
Plus Size Ravishing Rhinestone Floral Lace Black Dress
Store: plussizefix.com
Brand: Plussizefix
Plus Size Glamorous Midi Black Dress
Store: plussizefix.com
Brand: Plussizefix
Plus Size Glamorous Midi Black Dress
Store: plussizefix.com
Brand: Plussizefix
Plus Size Mod Maze Print High-Neck Midi Black Dress
Store: plussizefix.com
Brand: Plussizefix
Plus Size Captivating Ruched Belted Black Dress
Store: plussizefix.com
Brand: Plussizefix
Plus Size Asymmetric Shoulder Bodycon Midi Black Dress
Store: plussizefix.com
Brand: Plussizefix
Plus Size Off Shoulder Black Cocktail Dress
Store: plussizefix.com
Brand: Plussizefix
Plus Size Night Diamond Black Bodycon Dress
Store: plussizefix.com
Brand: Plussizefix
Plus Size Lovely Draped Dip Hem Black Maxi Dress
Store: plussizefix.com
Brand: Plussizefix
Plus Size Bella Draped Knit Black Midi Dress
Store: plussizefix.com
Brand: Plussizefix
Plus Size Dashing Ruched Dip Hem Black Midi Dress
Store: plussizefix.com
Brand: Plussizefix
Plus Size Gala Embroidered Glitter Black Midi Dress
Store: plussizefix.com
Brand: Plussizefix
Plus Size Chic Ruched Black Midi Dress
Store: plussizefix.com
Brand: Plussizefix
Retro Glam Lace Dress, Black on Black (Womens Plus Size)
Store: Kiyonna Clothing
Brand: Kiyonna
Retro Glam Lace Dress, Black on Black (Womens Plus Size)
Store: Kiyonna Clothing
Brand: Kiyonna
Scalloped Lace Cocktail Evening Dress, Black on Nude (Womens Plus Size)
Store: Kiyonna Clothing
Brand: Kiyonna
Betsey Ruched Dress, Black (Womens Plus Size)
Store: Kiyonna Clothing
Brand: Kiyonna
Retro Glam Lace Dress, Black on Purple (Womens Plus Size)
Store: Kiyonna Clothing
Brand: Kiyonna
Scalloped Lace Cocktail Evening Dress, Black on Black (Womens Plus Size)
Store: Kiyonna Clothing
Brand: Kiyonna
Harlow Faux Wrap Dress, Black (Womens Plus Size)
Store: Kiyonna Clothing
Brand: Kiyonna
Retro Glam Lace Dress, Black on Red (Womens Plus Size)
Store: Kiyonna Clothing
Brand: Kiyonna
Sweetheart Knit Wrap Dress, Black (Womens Plus Size)
Store: Kiyonna Clothing
Brand: Kiyonna
Winona Hi-Lo Wrap Dress, Black (Womens Plus Size)
Store: Kiyonna Clothing
Brand: Kiyonna
Rumor Ruched Dress, Black Noir (Womens Plus Size)
Store: Kiyonna Clothing
Brand: Kiyonna
Twirl and Swirl Cocktail Dress, Navy/Black (Women's Plus Size)
Store: Kiyonna Clothing
Brand: Kiyonna
Foxfire Faux Wrap Dress, Black Noir (Women's Plus Size)
Store: Kiyonna Clothing
Brand: Kiyonna
Tiers of Joy Lace Dress, Black Lace/Deep Teal Lining (Women's Plus Size)
Store: Kiyonna Clothing
Brand: Kiyonna
Sweet Leah Lace Dress, Black Lace and Haute Pink Lining (Women's Plus Size)
Store: Kiyonna Clothing
Brand: Kiyonna
Whimsy Wrap Dress, Black Noir (Women's Plus Size)
Store: Kiyonna Clothing
Brand: Kiyonna
Tiers of Joy Lace Dress, Black Lace/Cinnamon Lining (Women's Plus Size)
Store: Kiyonna Clothing
Brand: Kiyonna
Morgan Mesh Dress, Black Noir (Women's Plus Size)
Store: Kiyonna Clothing
Brand: Kiyonna
Avenue Plus Size Noir Tiered Stone Shoulder Dress
Store: Avenue
Brand: Avenue
Avenue Plus Size Noir Tiered Jewel Jacket Dress
Store: Avenue
Brand: Avenue
Avenue Plus Size Popover Shutter Dress
Store: Avenue
Brand: Avenue
Avenue Plus Size Fringe Neck Cold Shoulder Dress
Store: Avenue
Brand: Avenue
Avenue Plus Size Noir Asymmetrical Necklace Dress
Store: Avenue
Brand: Avenue
Comments
comments
Google+ Comments