I think that jeans could be the one item that everyone owns.
That is because jeans are so versatile an easy to wear.
Save at least 50% off of these PLUS size JEANS
Here are some wonderful deal on jeans for curvy gals
Many of these will have additional discounts.
Avenue Plus Size Butter Denim Legging Jean (Navy)
$60.00 $30.00
Store: Avenue
Avenue Plus Size Delux Stretch Bootcut Jean (Dark Wash)
$49.00 $24.50
Store: Avenue
Avenue Plus Size Delux Stretch Legging Jean (Dark Wash)
$50.00 $25.00
Store: Avenue
Avenue Plus Size Delux Stretch Legging Jean (Medium Wash)
$49.00 $24.50
Store: Avenue
Avenue Plus Size Butter Denim Legging Jean (Medium Wash)
$60.00 $30.00
Store: Avenue
Avenue Plus Size Delux Stretch Bootcut Jean (Dark Wash)
$49.00 $24.50
Store: Avenue
Avenue Plus Size Delux Stretch Straight Leg Jean (Dark Wash)
$50.00 $25.00
Store: Avenue
Avenue Plus Size Delux Stretch Straight Leg Jean (Med. Wash)
$50.00 $25.00
Store: Avenue
Avenue Plus Size Butter Denim Legging Jean (Medium Wash)
$60.00 $30.00
Store: Avenue
Avenue Plus Size Virtual Stretch Legging Jean (Dark Wash)
$60.00 $30.00
Store: Avenue
Avenue Plus Size Virtual Stretch Legging Jean (Medium Wash)
$60.00 $30.00
Store: Avenue
Avenue Plus Size Delux Stretch Straight Leg Jean 28-32 (Med. Wash)
$50.00 $25.00
Store: Avenue
Avenue Plus Size Virtual Stretch Flap Pocket Bootcut Jean (Medium Wash)
$60.00 $34.96
Store: Avenue
Avenue Plus Size Delux Stretch Bootcut Jean (Black)
$49.00 $24.50
Store: Avenue
Avenue Plus Size Delux Stretch Straight Leg Jean 28-32 (Black)
$50.00 $25.00
Store: Avenue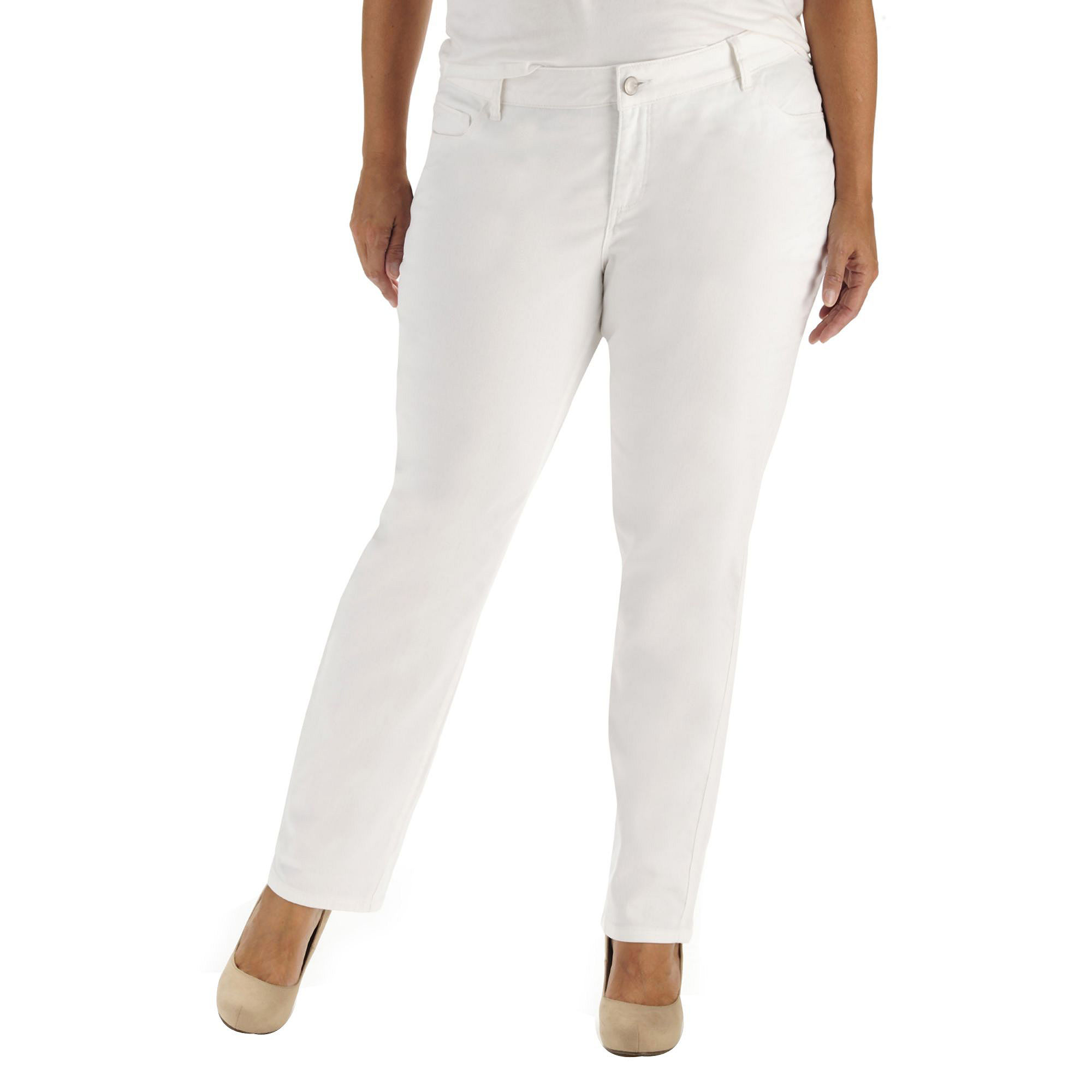 $48.00 $14.99
Store: JCPenney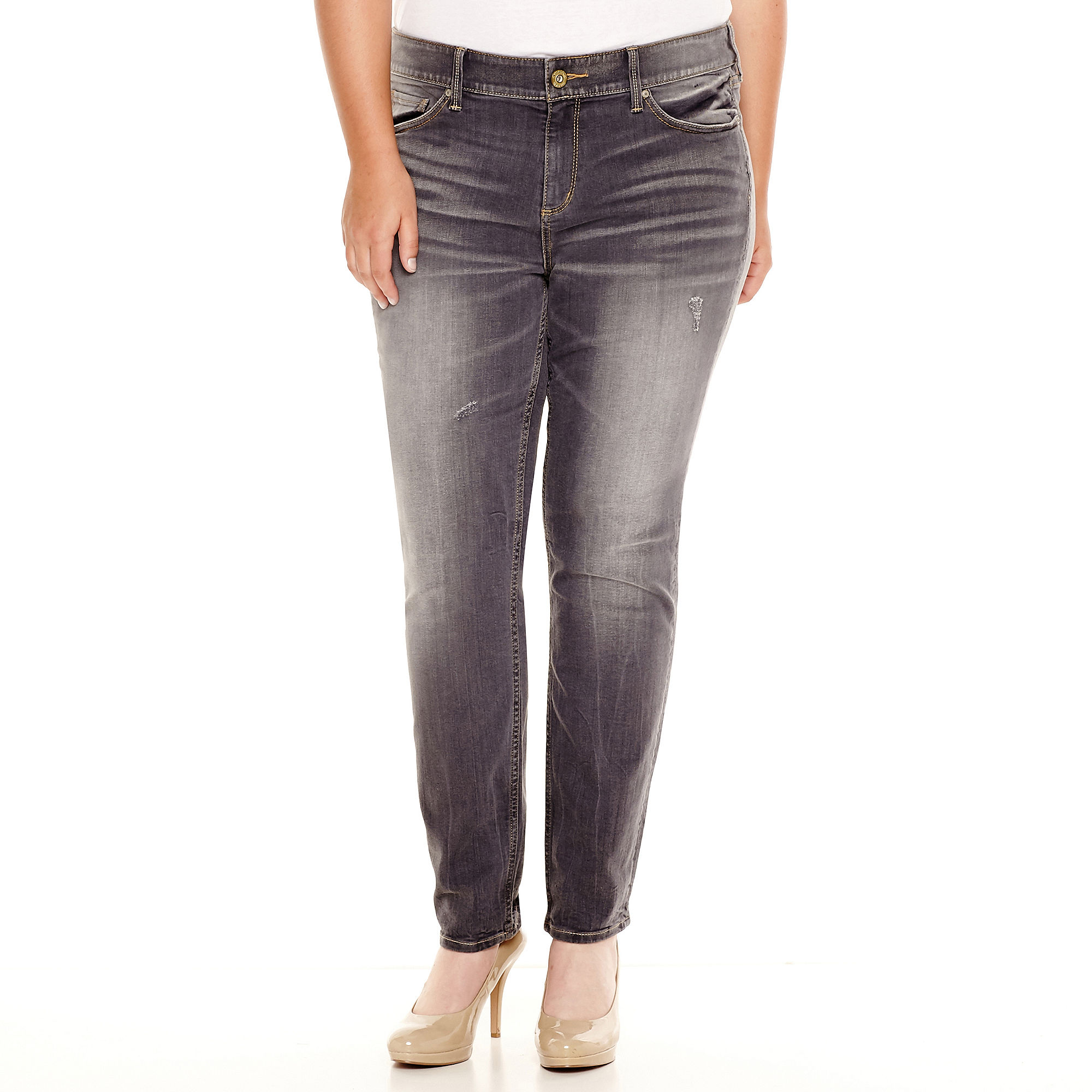 Arizona Super Skinny Jeans – Juniors Plus
$56.00 $22.39
Store: JCPenney
Junior's Plus Ankle Jeans – Acid Wash
$48.00 $16.80
Store: Kmart
Junior's Plus Embellished Skinny Jeans
$48.00 $19.20
Store: Kmart
$29.99 $14.99
Store: Kmart
Junior's Plus Distressed Jeans
$48.00 $19.20
Store: Kmart
Junior's Plus Stretch Jeans – Dark Wash
$48.00 $19.20
Store: Kmart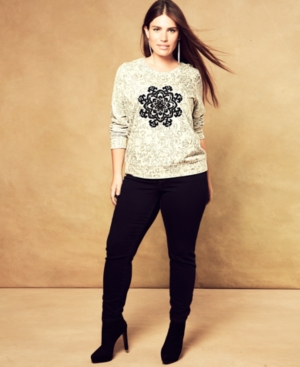 Style & co. Plus Size Curvy Skinny-Leg Jeans, Rinse Wash
$59.00 $25.99
Store: Macys.com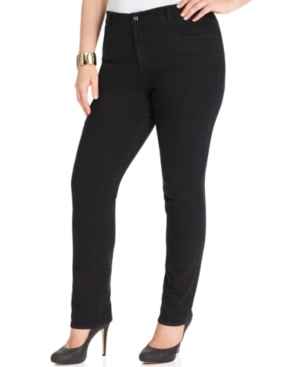 Style & Co. Plus Size Tummy Control Slim-Leg Jeans, Noir Wash
$59.00 $49.99
Store: Macys.com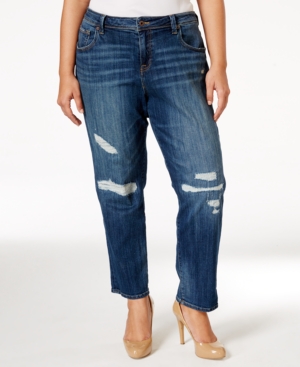 Lucky Brand Jeans Plus Size Reese Boyfriend Bright Blue Wash Jeans
$99.00 $43.99
Store: Macys.com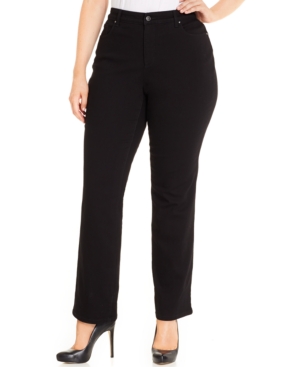 Charter Club Plus Size Tummy-Control Straight-Leg Jeans, Saturated Black Wash, Only at Macy's
$69.50 $34.99
Store: Macys.com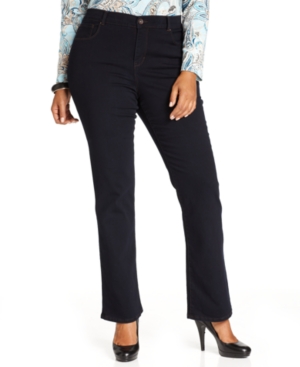 Style & Co. Plus Size Tummy Control Bootcut Jeans, Rinse Wash
$59.00 $29.99
Store: Macys.com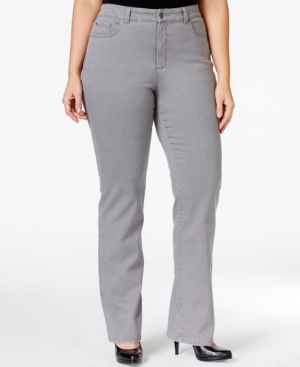 Charter Club Plus Size Tummy-Control Straight-Leg Jeans, Pearl Grey Wash, Only at Macy's
$69.50 $23.99
Store: Macys.com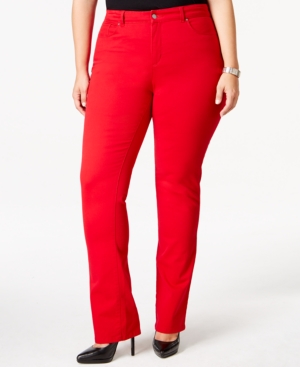 Charter Club Plus Size Tummy-Control Straight-Leg Jeans, Red Wash, Only at Macy's
$69.50 $29.99
Store: Macys.com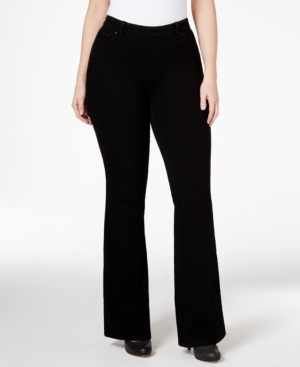 Style & Co. Plus Size Flare-Leg Pull-On Black Rinse Wash Jeans, Only at Macy's
$59.00 $23.99
Store: Macys.com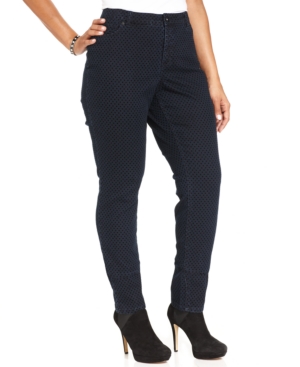 Style & Co. Plus Size Tummy-Control Polka-Dot Jeans, Indigo Wash
$59.00 $28.99
Store: Macys.com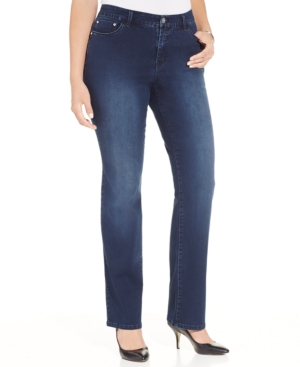 Style & Co. Plus Size Embellished Straight-Leg Jeans
$64.00 $31.99
Store: Macys.com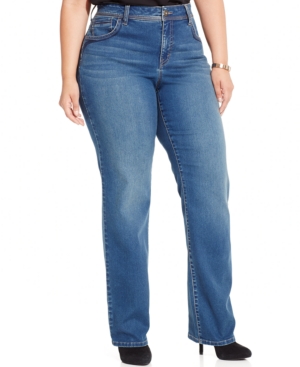 Style & Co. Plus Size Embroidered Straight-Leg Jeans
$59.00 $29.99
Store: Macys.com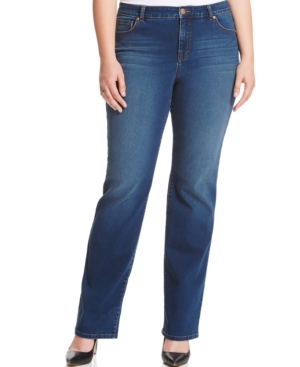 Style & Co. Plus Size Tummy-Control Rhinestone Straight-Leg Jeans, Astor Wash
$64.00 $31.99
Store: Macys.com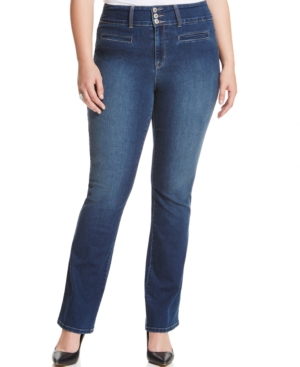 Style & Co. Plus Size Tummy-Control Slim Bootcut Jeans, Truce Wash
$59.00 $25.99
Store: Macys.com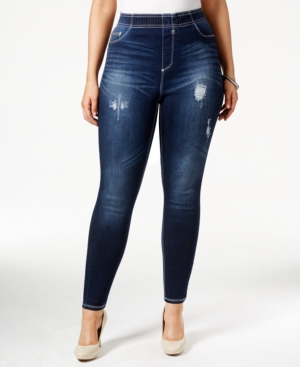 Rocks & Indigo Plus Size Pull-On Ripped Dark Blue Wash Skinny Jeans
$59.00 $29.99
Store: Macys.com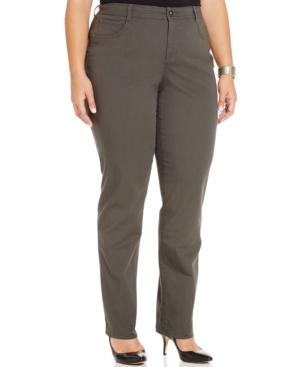 Style & Co. Plus Size Tummy-Control Straight-Leg Jeans, Graphite Grey Wash
$59.00 $23.99
Store: Macys.com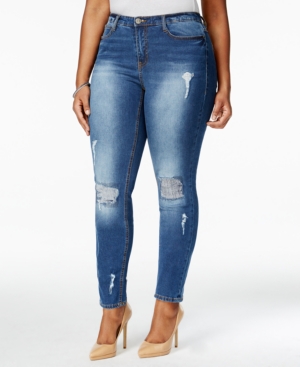 Junarose Plus Size Ripped Medium Blue Wash Skinny Jeans
$119.00 $47.99
Store: Macys.com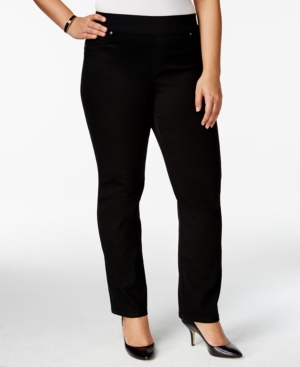 Style & Co. Plus Size Pull-On Straight-Leg Black Wash Jeans
$59.00 $23.99
Store: Macys.com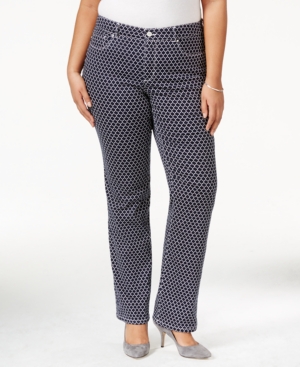 Charter Club Plus Size Printed Straight-Leg Jeans, Only at Macy's
$69.50 $29.99
Store: Macys.com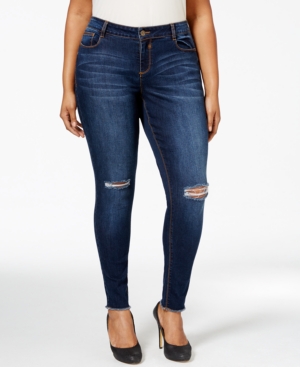 Rocks & Indigo Plus Size Ripped Judith Wash Skinny Jeans
$59.00 $29.99
Store: Macys.com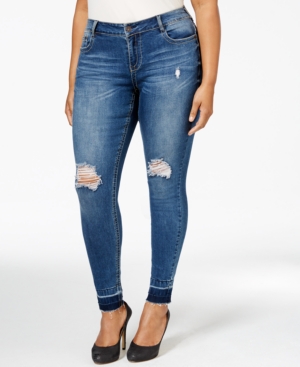 Rocks & Indigo Plus Size Ripped Headley Wash Skinny Jeans
$59.00 $26.99
Store: Macys.com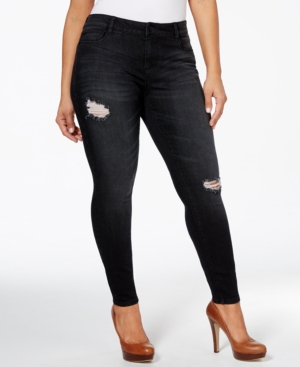 Rocks & Indigo Plus Size Ripped McKenzie Wash Skinny Jeans
$59.00 $29.99
Store: Macys.com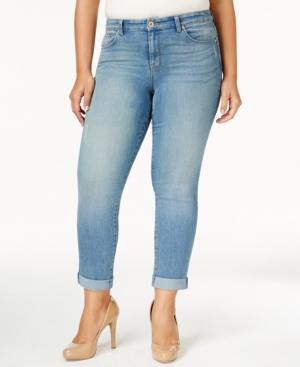 Style & Co. Plus Size Curvy-Fit Highline Wash Boyfriend Jeans, Only at Macy's
$59.00 $25.99
Store: Macys.com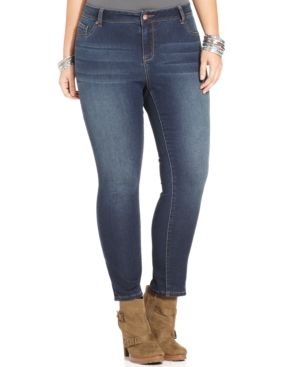 American Rag Plus Size Skinny Lena Wash Jeans, Only at Macy's
$59.50 $29.99
Store: Macys.com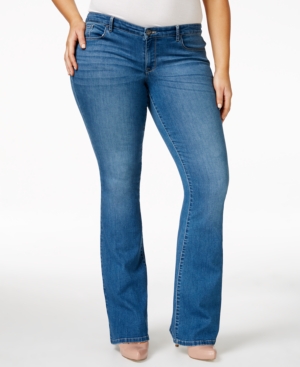 Style & Co. Plus Size Flare-Leg Bijou Wash Jeans, Only at Macy's
$64.00 $23.99
Store: Macys.com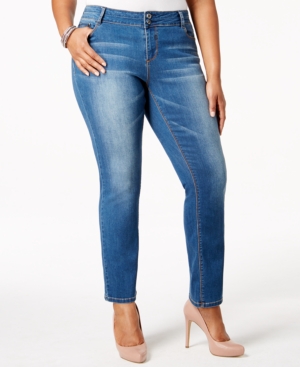 Rocks & Indigo Plus Size Straight-Leg Jeans, Medium Blue Wash
$59.00 $29.99
Store: Macys.com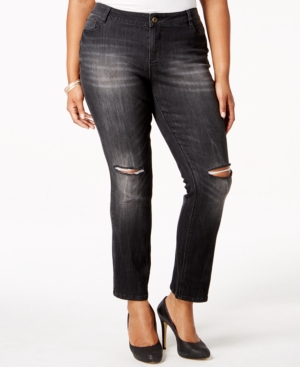 Rocks & Indigo Plus Size Straight-Leg Jeans, Black Wash
$59.00 $29.99
Store: Macys.com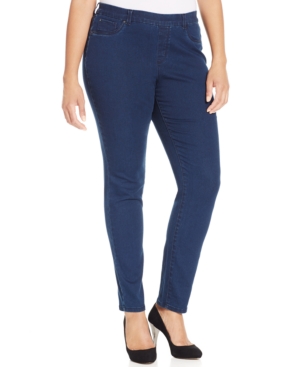 Charter Club Plus Size Pull-On Skinny South Hampton Wash Jeans, Only at Macy's
$69.50 $32.99
Store: Macys.com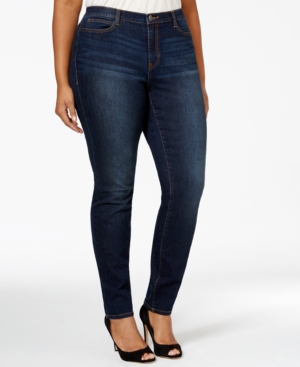 Junarose Plus Size Dark Blue Denim Wash Slim-Fit Jeans
$109.00 $43.99
Store: Macys.com
Jessica Simpson Plus Size Colored Skinny Jeans, Cabernet Wash
$69.00 $35.99
Store: Macys.com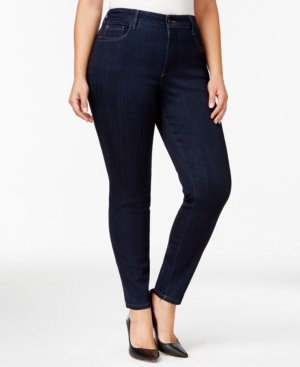 Nydj Plus Size Ami High-Rise Skinny Jeans, Blue Wash
$144.00 $65.99
Store: Macys.com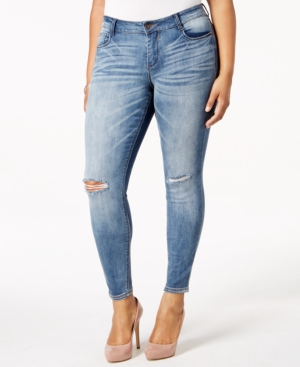 Rocks & Indigo Plus Size Ripped Faded Skinny Jeans
$59.00 $25.99
Store: Macys.com
Plus Size Light Wash Distressed Denim Boyfriend Jeans
$24.99
Store: plussizefix.com
Plus Size Booty Lifter Colombian Capri Denim Jeans
$24.04
Store: plussizefix.com
Plus Size Rhinestone Capri Denim Jeans
$22.74
Store: plussizefix.com
Plus Size High Rise Zipper Ankle Skinny Denim Jeans
$29.24
Store: plussizefix.com
Avenue Plus Size Butter Denim Legging Jean (Dark Grey)
$60.00 $30.00
Store: Avenue
Avenue Plus Size Butter Denim Straight Leg Jean (Grey)
$60.00 $30.00
Store: Avenue
Avenue Plus Size Delux Stretch Cuff Capri (Dark Wash)
$55.00 $27.50
Store: Avenue
Avenue Plus Size Delux Stretch Cuff Capri (Dark Wash) 28-32
$55.00 $27.50
Store: Avenue
Avenue Plus Size Delux Stretch Cuff Capri (Black)
$55.00 $27.50
Store: Avenue
Avenue Plus Size Butter Denim Capri (Black)
$55.00 $27.50
Store: Avenue
Avenue Plus Size Butter Denim Capri (Light Wash) 28-32
$55.00 $27.50
Store: Avenue
Avenue Plus Size Butter Denim Legging Jean (Teal)
$60.00 $29.88
Store: Avenue
Avenue Plus Size Butter Denim Straight Leg Jean (Black) 28-32
$60.00 $30.00
Store: Avenue
Avenue Plus Size Butter Denim Straight Leg Jean (Teal)
$60.00 $29.88
Store: Avenue
Avenue Plus Size Delux Stretch Cuff Capri (Black)
$55.00 $27.50
Store: Avenue
Avenue Plus Size Denim Pull-On Pant
$35.00 $17.50
Store: Avenue
Avenue Plus Size Denim Tummy Control Legging
$50.00 $25.00
Store: Avenue
Women's Plus Embellished Denim Jeggings
$29.99 $14.99
Store: Kmart
$48.00 $21.60
Store: Kmart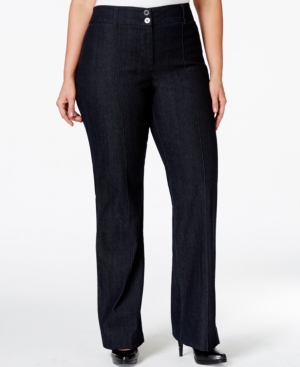 Style & Co. Plus Size Tummy-Control Straight-Leg Denim Trousers, Only at Macy's
$56.50 $18.99
Store: Macys.com
Comments
comments
Google+ Comments