This is for anyone who is looking forward to warm weather, a pool, or a nice beach.
Even if you simply enjoy a good bargain, like I do, this is for us all.
#PlusSize Swim and Resort Wear UNDER $20
Many of these will have additional discounts on the site.
Click through to see available sizes, colors and discounts.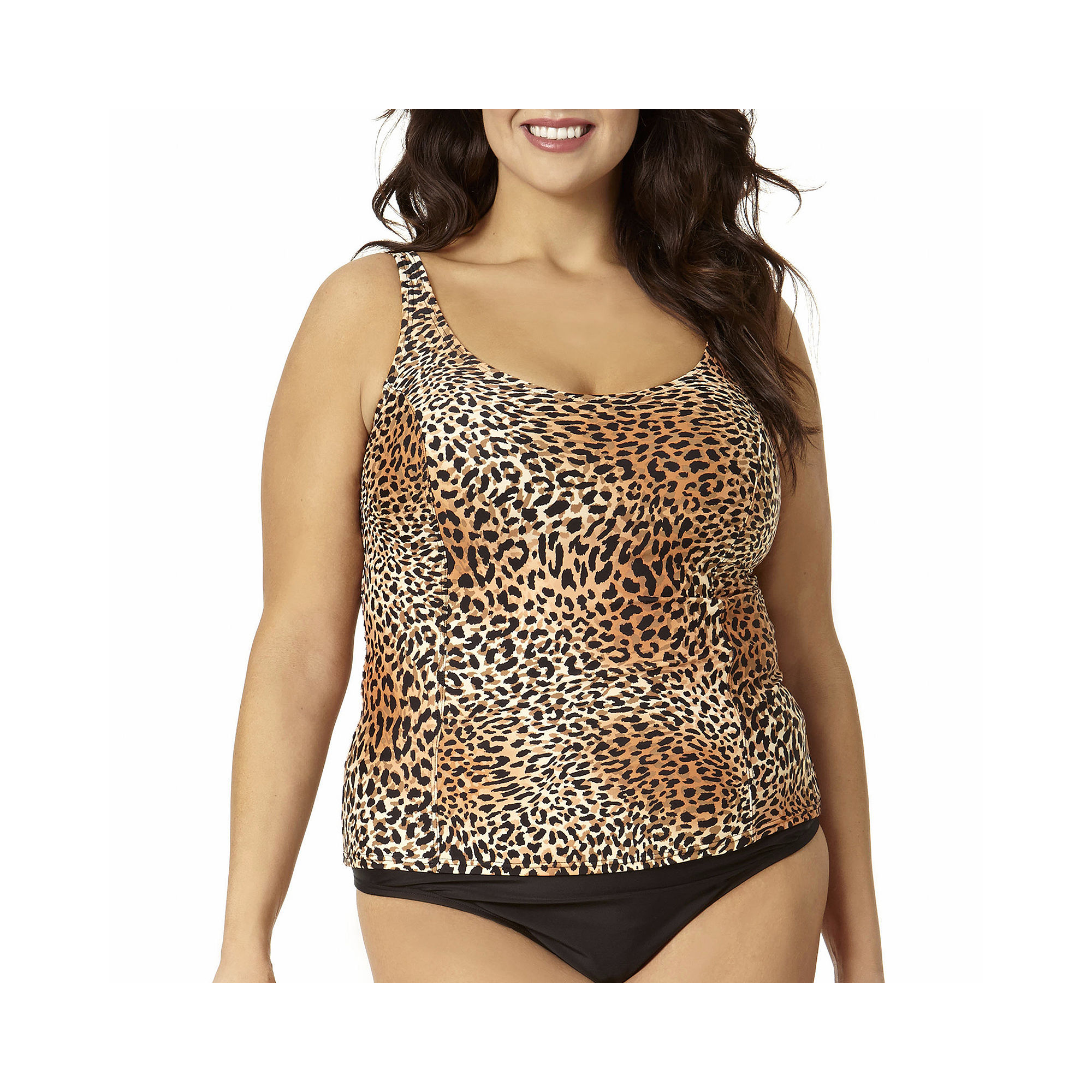 St. John's Bay Animal Print Tankini Swim Top – Plus
$52.00 $14.99
Store: JCPenney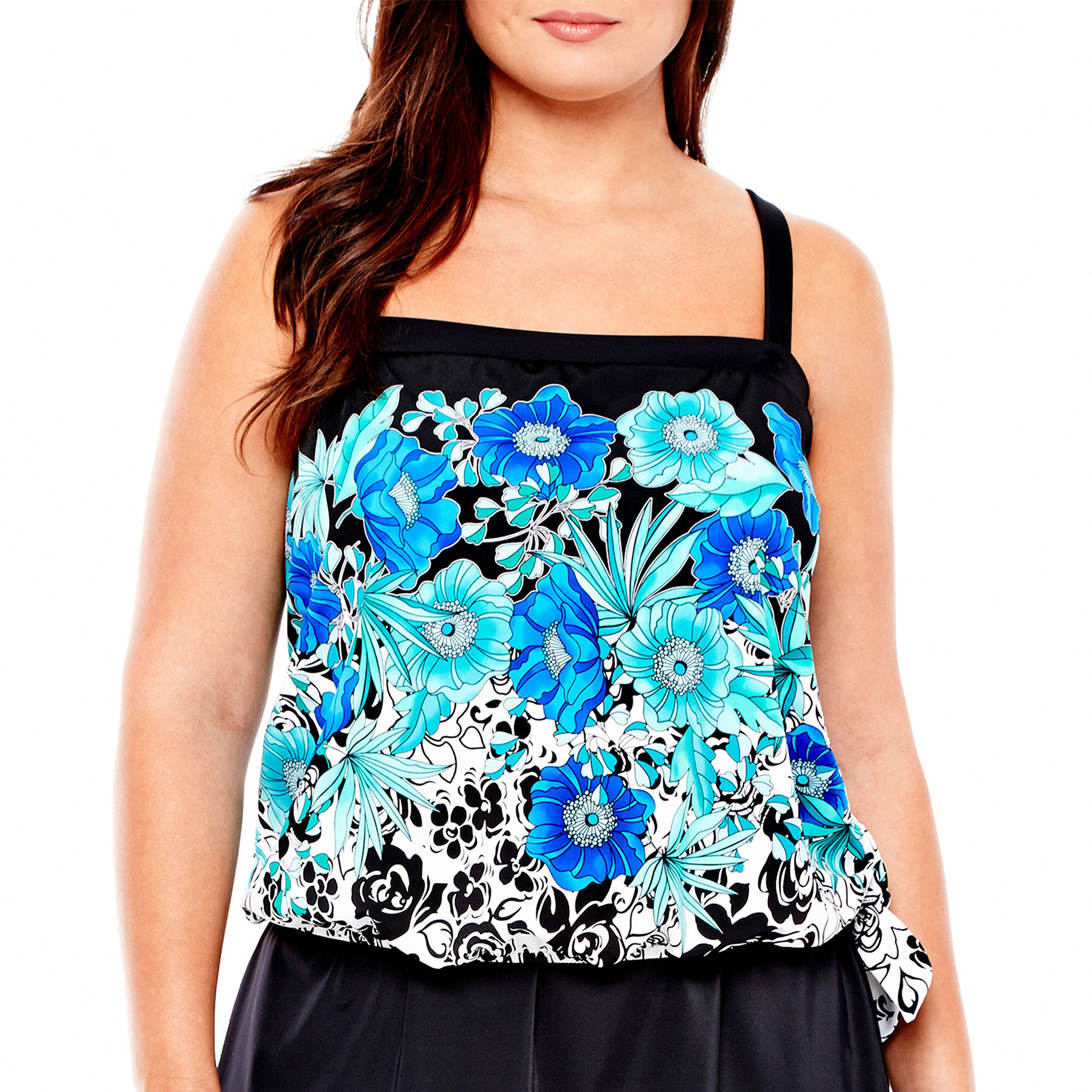 Azul by Maxine of Hollywood Bandeau Blouson Tankini Swim Top – Plus
$52.00 $19.99
Store: JCPenney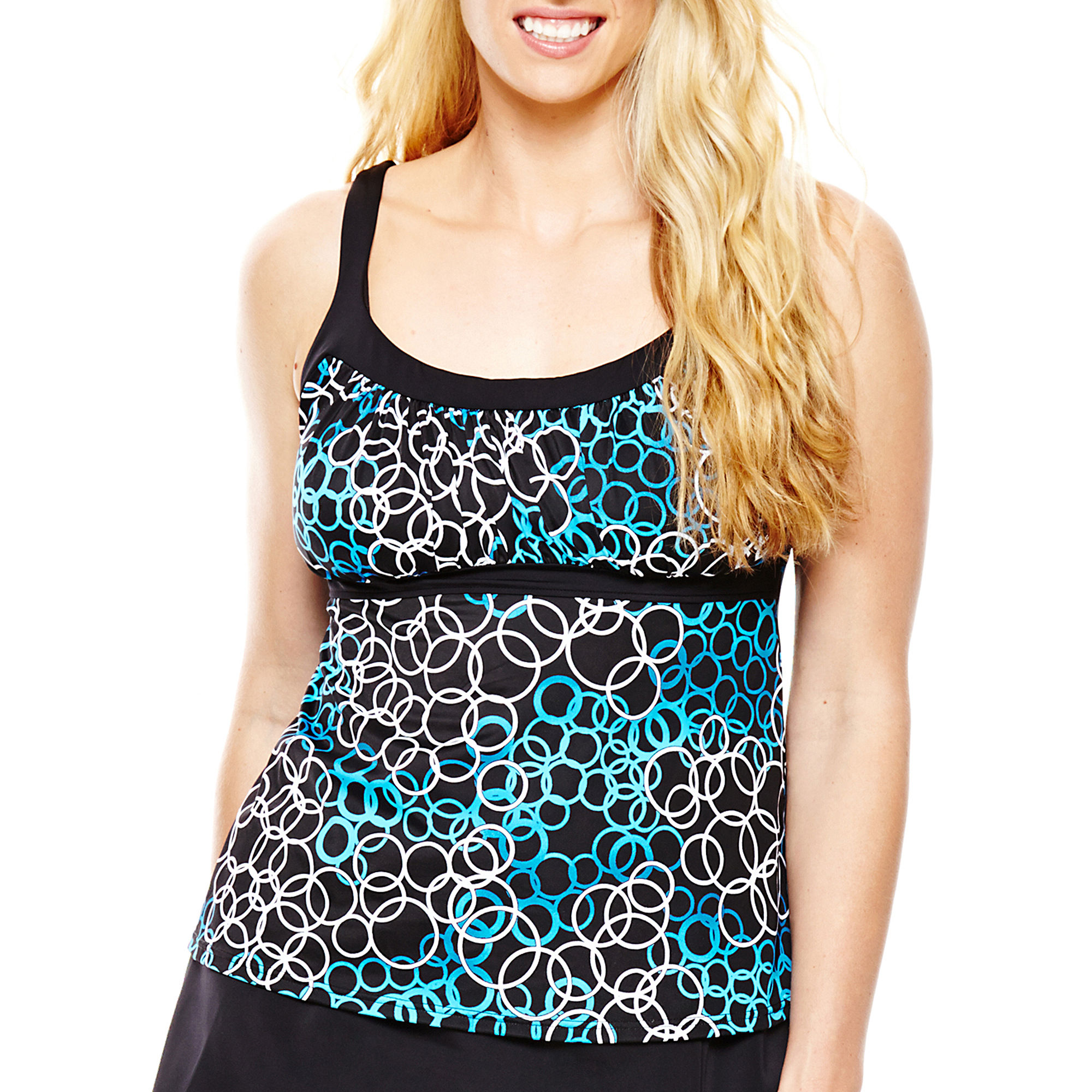 Jamaica Bay Peasant Tankini Swim Top – Plus
$52.00 $17.99
Store: JCPenney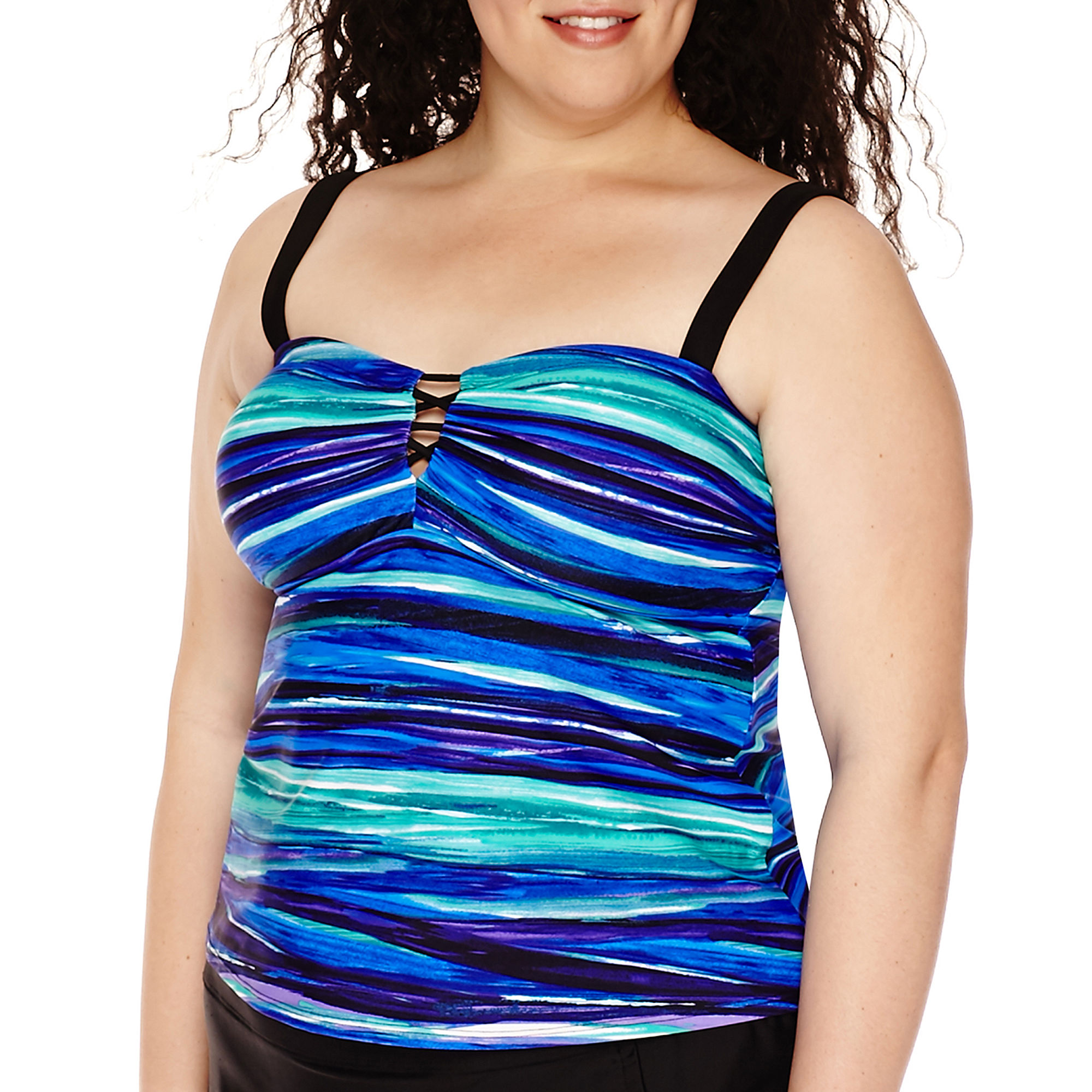 Delta Burke Ocean Dunes Lace-Up Tankini Swim Top – Plus
$52.00 $17.99
Store: JCPenney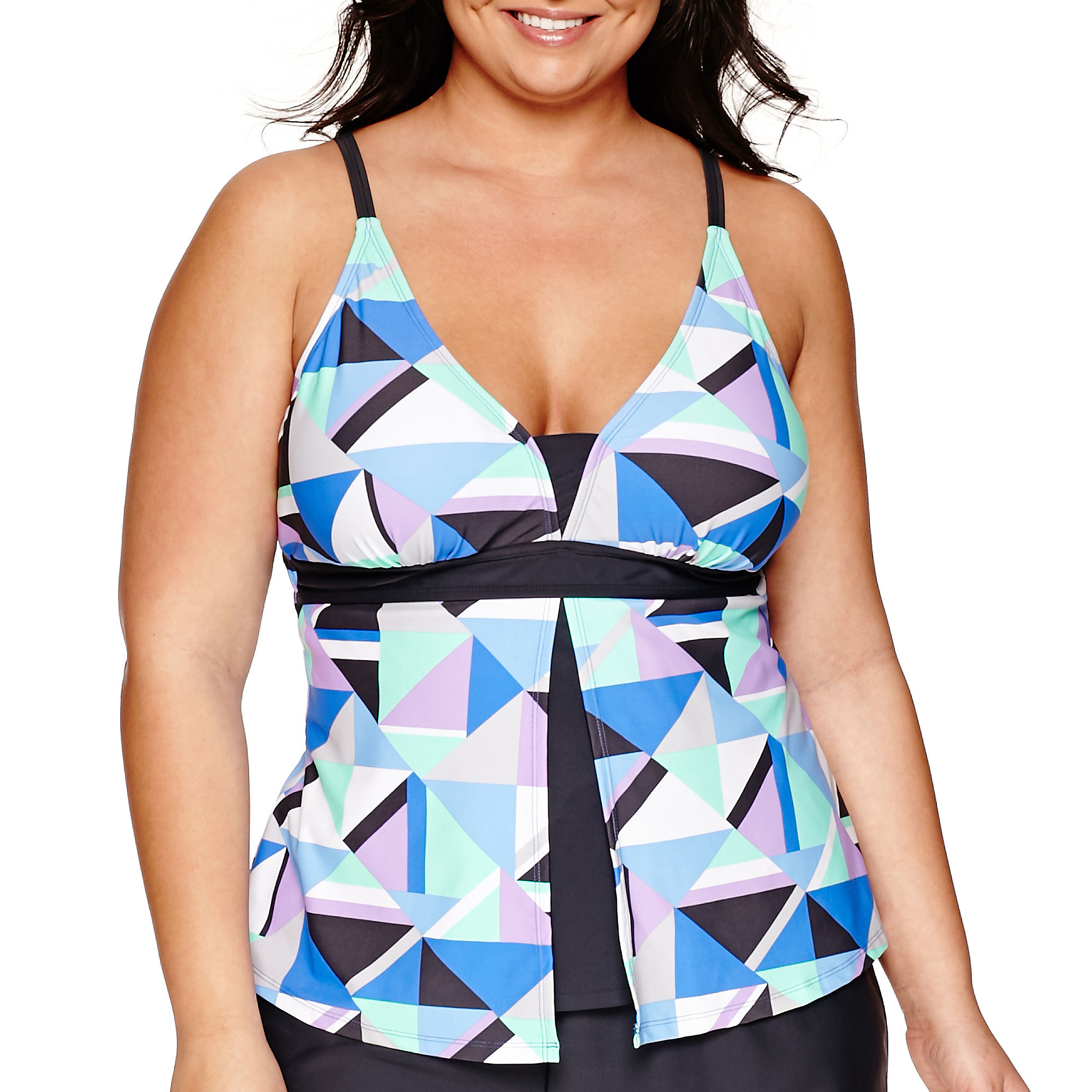 Free Country Flyaway Tankini Swim Top – Plus
$52.00 $19.99
Store: JCPenney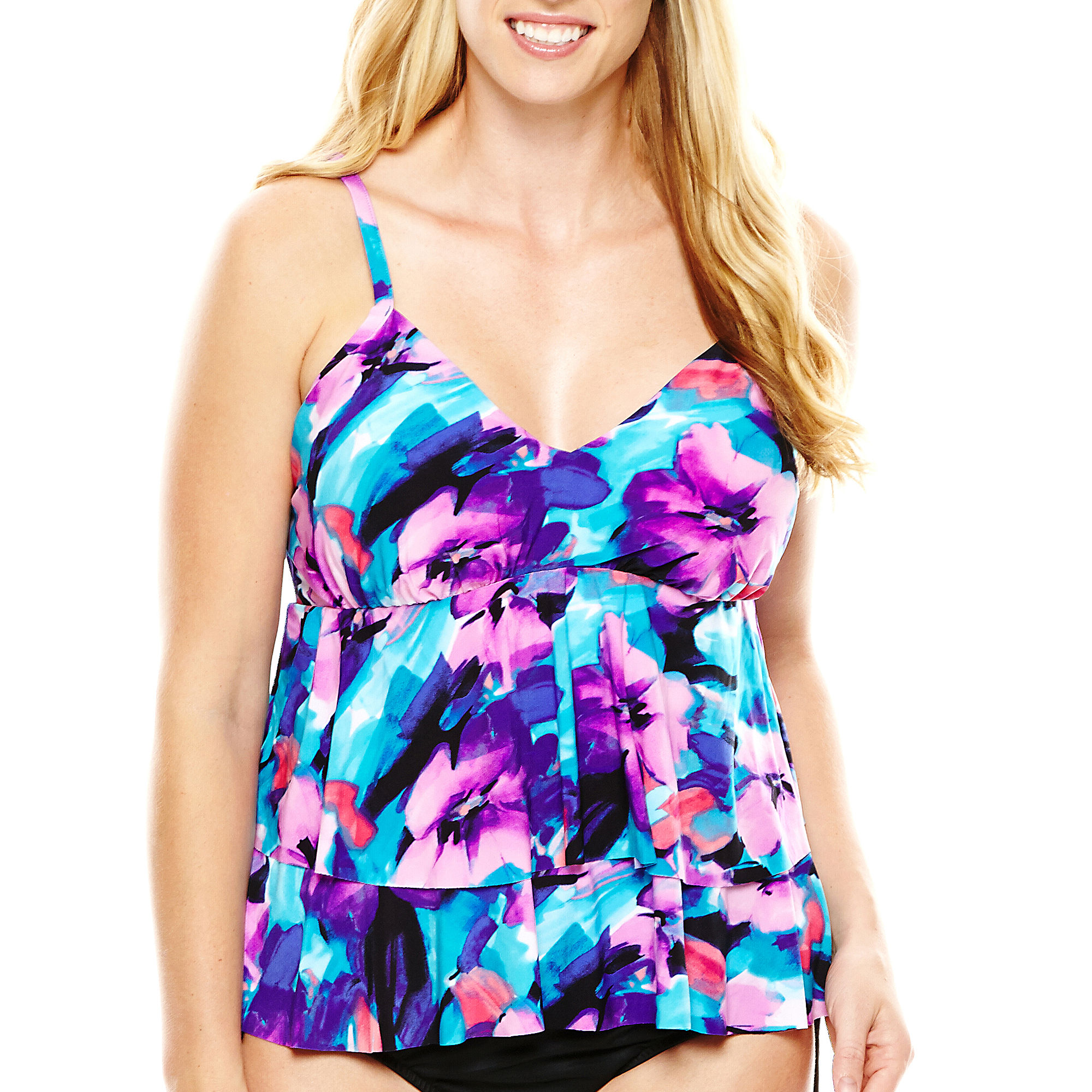 Trimshaper Floral Print Tiered Tankini Swim Top – Plus
$58.00 $17.99
Store: JCPenney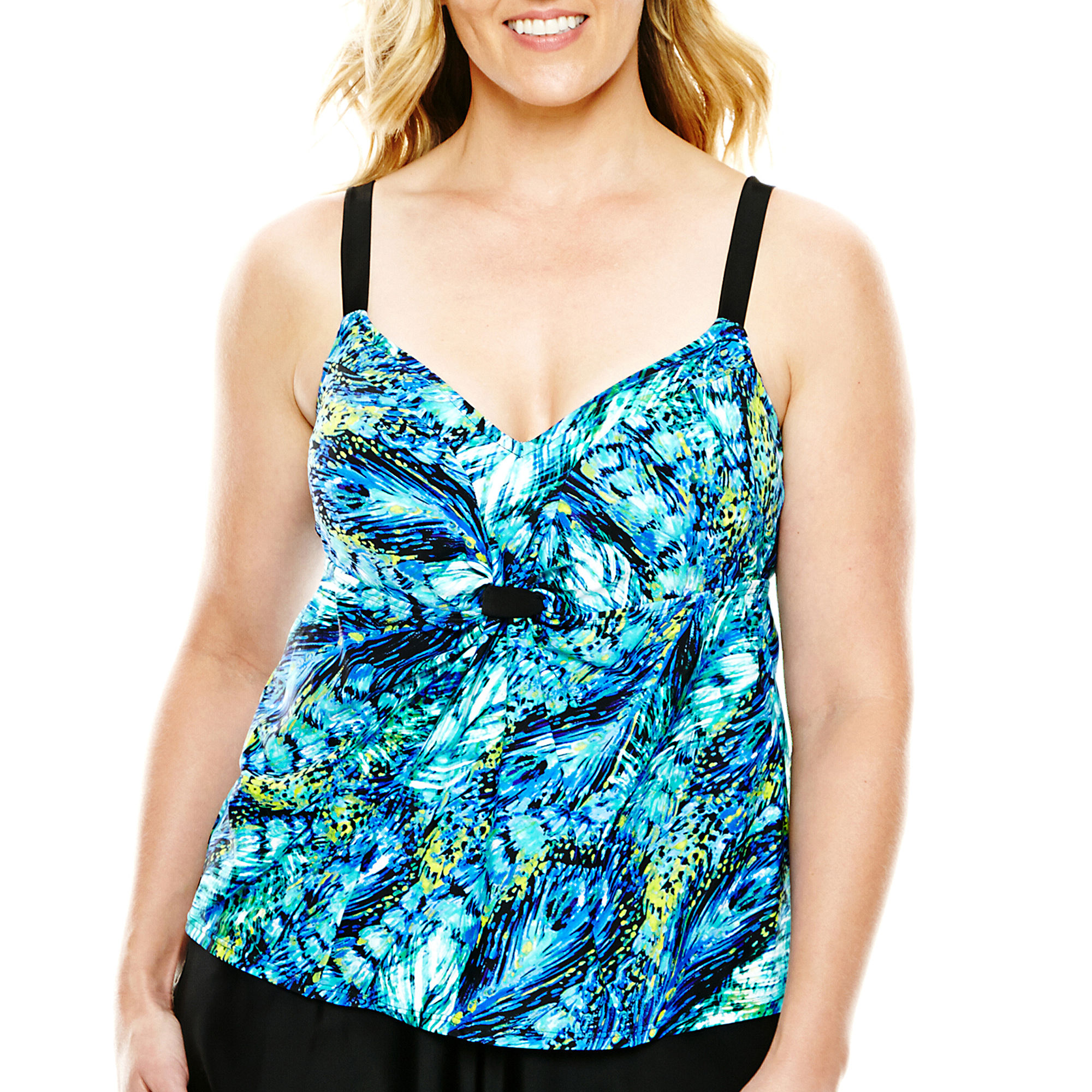 Delta Burke Draped Feather Print Tankini Swim Top – Plus
$52.00 $17.99
Store: JCPenney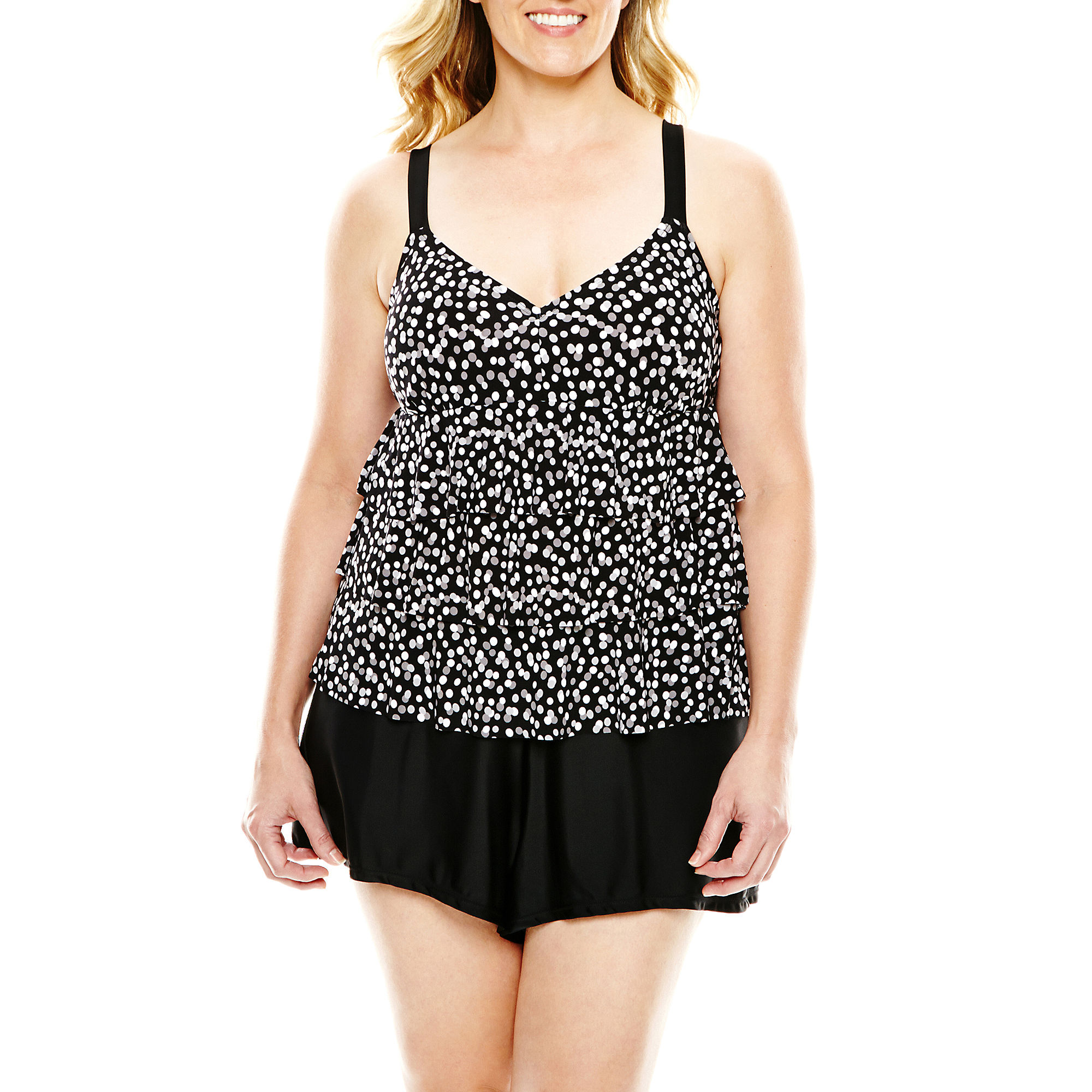 Delta Burke Polka Dot 3-Tier Tankini Swim Top – Plus
$52.00 $17.99
Store: JCPenney
Trimshaper V-Neck Tankini Swim Top – Plus
$58.00 $17.99
Store: JCPenney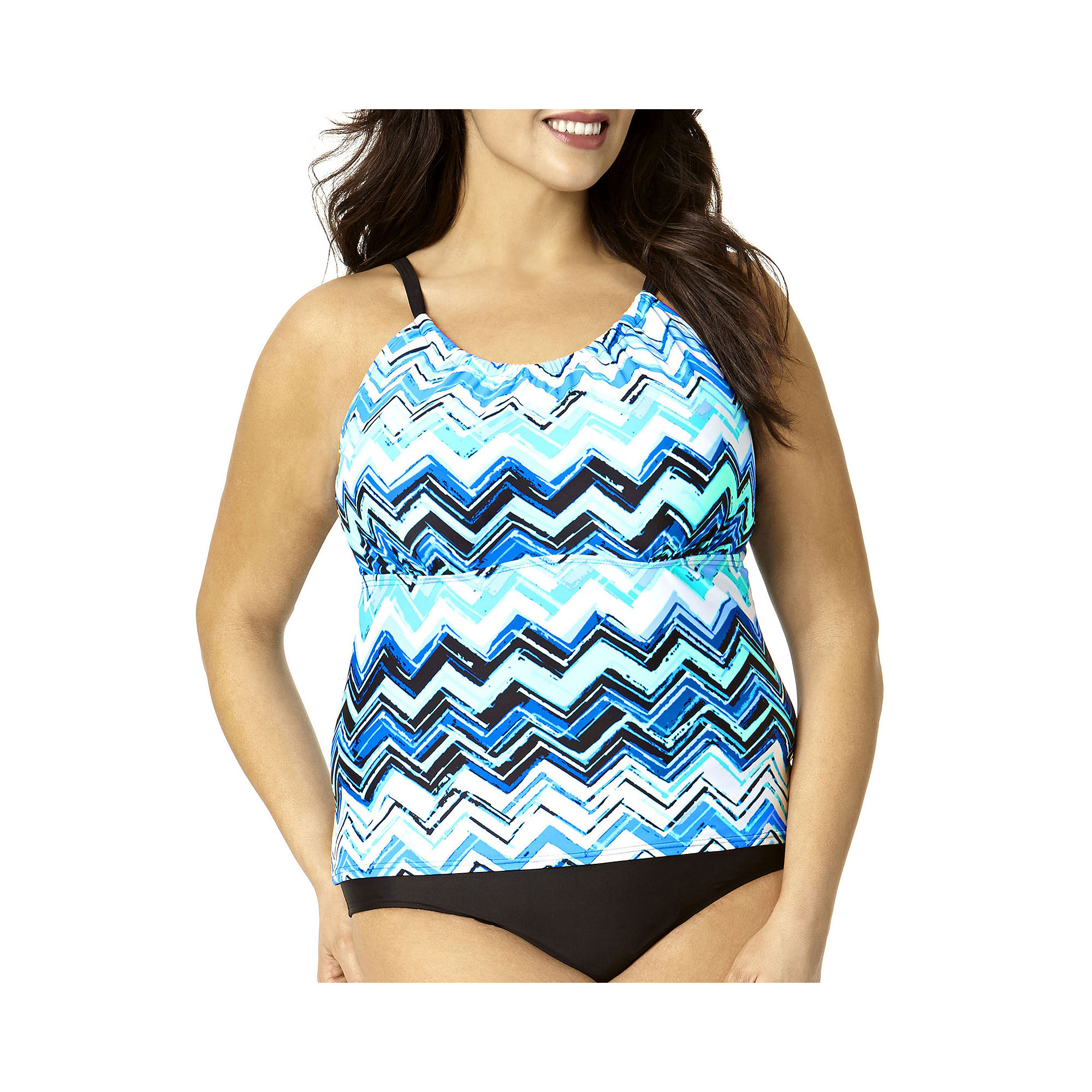 St. John's Bay Chevron Print High-Neck Tankini Swim Top – Plus
$52.00 $19.99
Store: JCPenney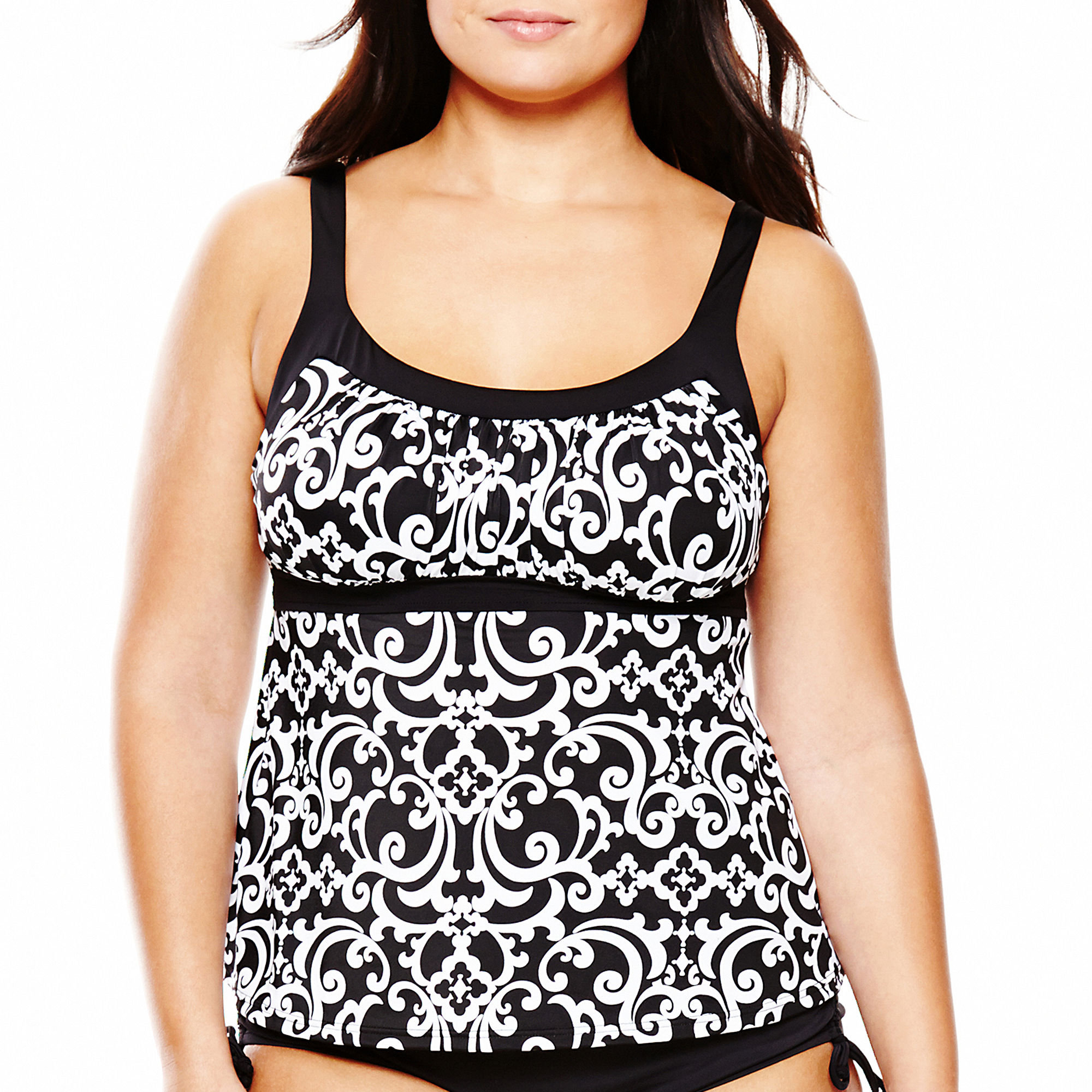 Jamaica Bay Peasant Tankini Swim Top – Plus
$52.00 $17.99
Store: JCPenney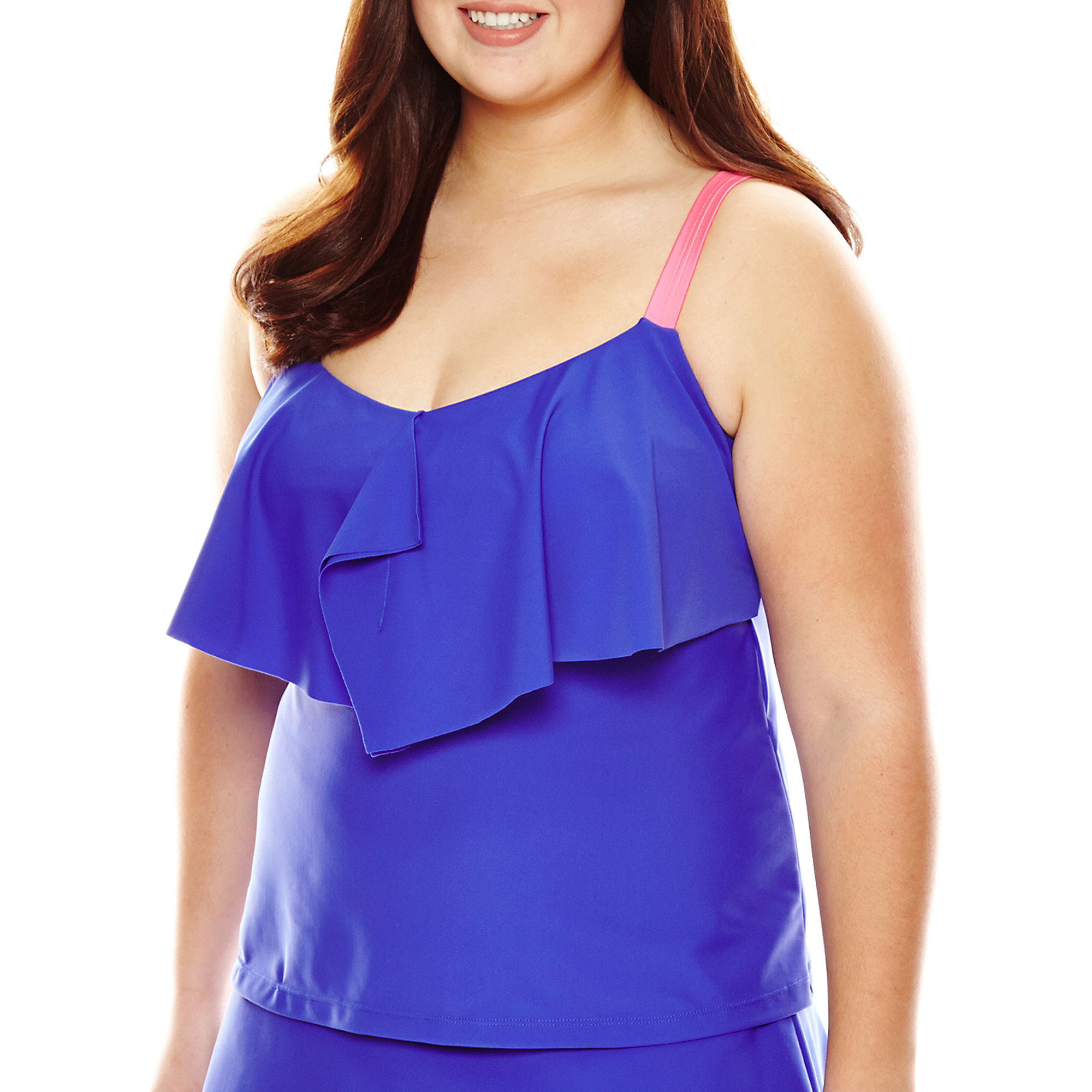 Arizona Flounce Tankini Swim Top – Juniors Plus
$40.00 $14.99
Store: JCPenney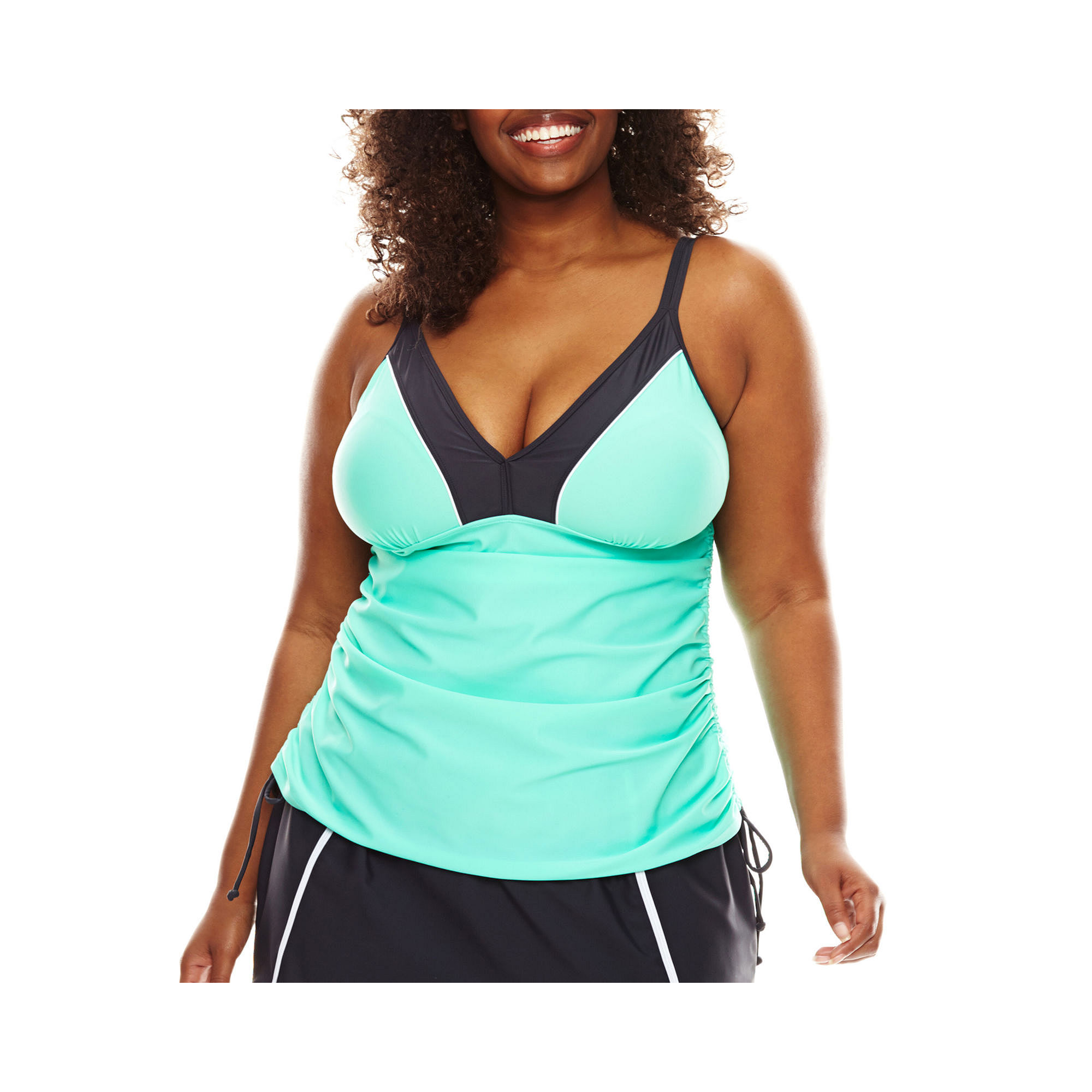 Free Country Double-Strap Adjustable Tankini Swim Top – Plus
$52.00 $19.99
Store: JCPenney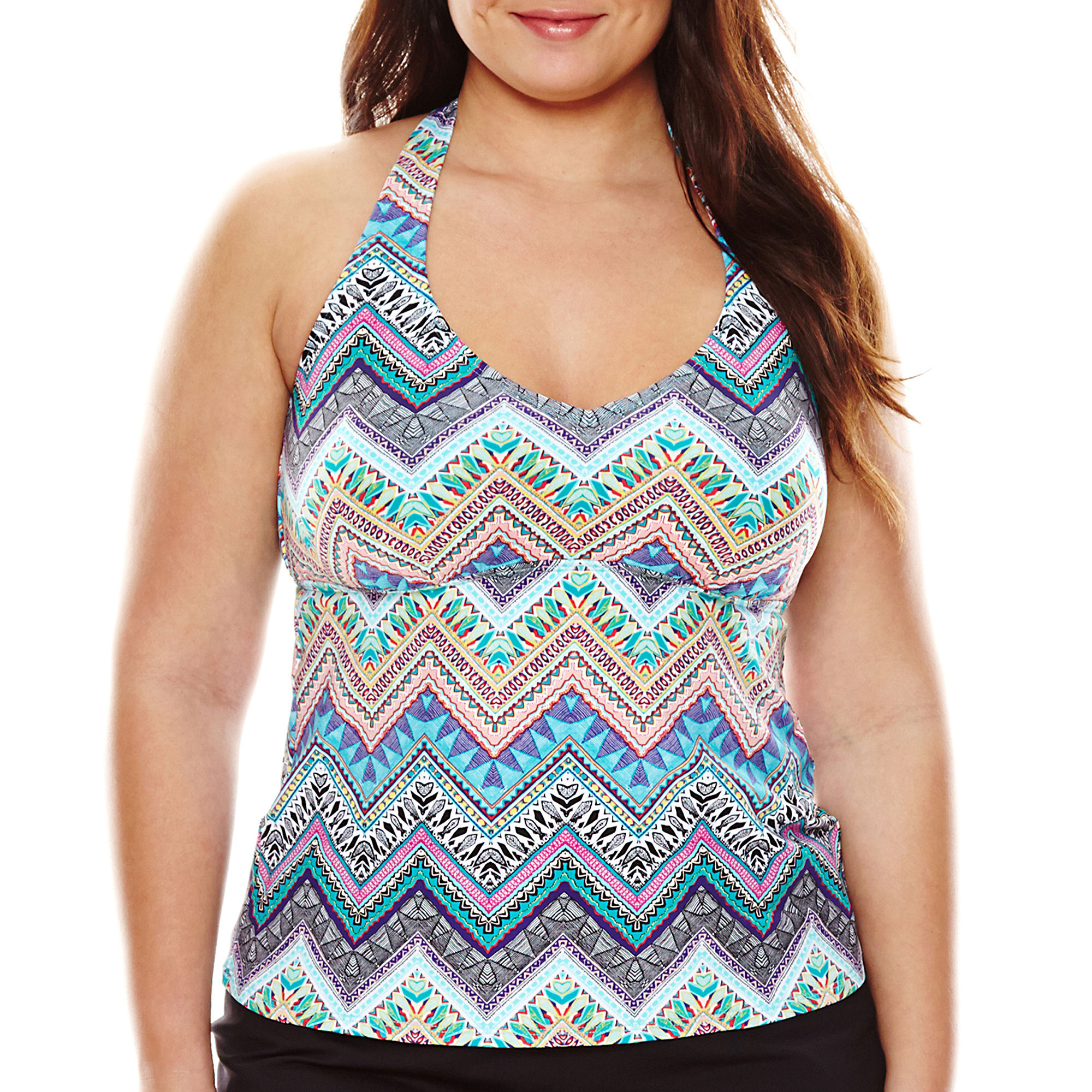 Liz Claiborne Tribal Chevron Over the Shoulder Tankini Swim Top – Plus
$52.00 $19.99
Store: JCPenney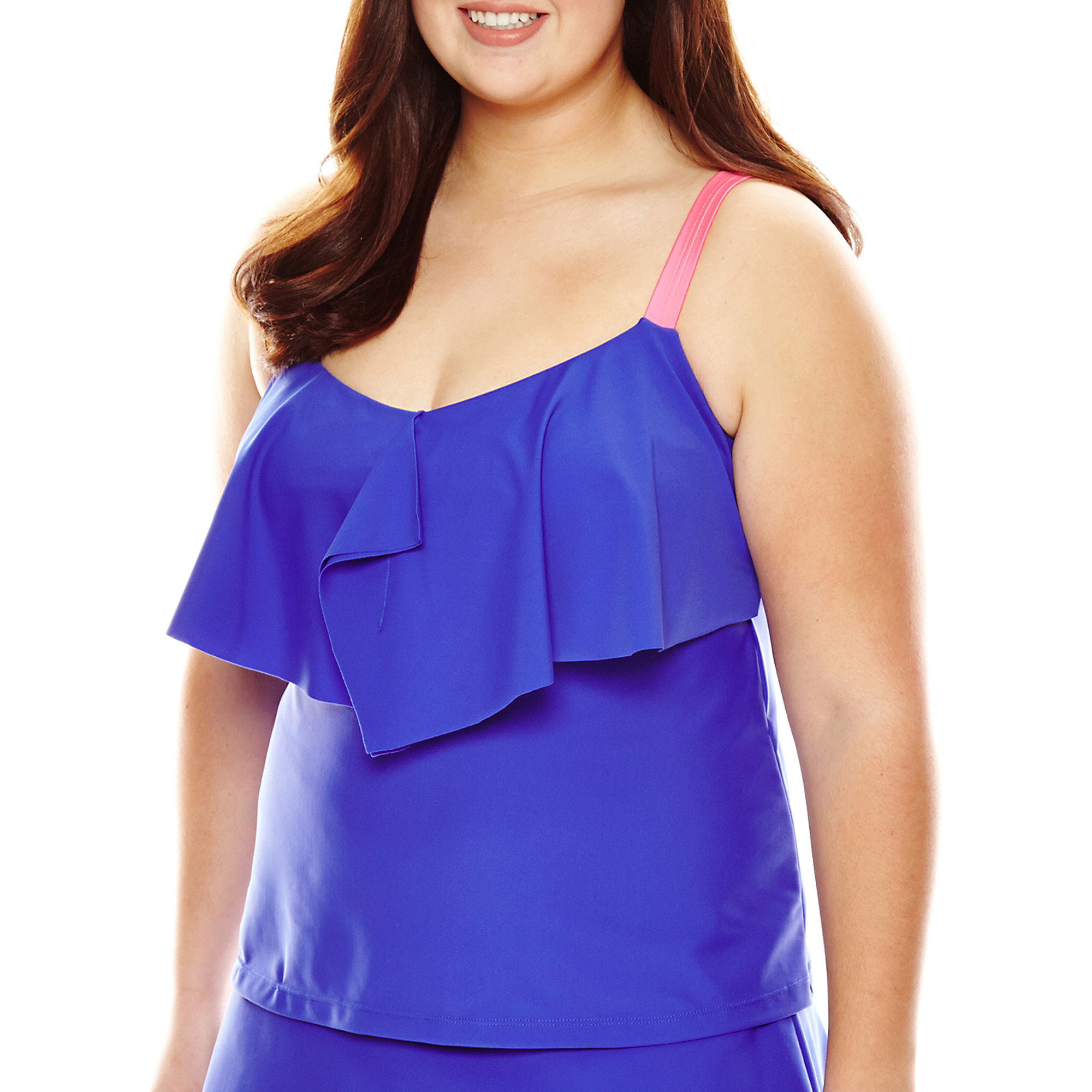 Arizona Flounce Tankini Swim Top – Juniors Plus
$40.00 $14.99
Store: JCPenney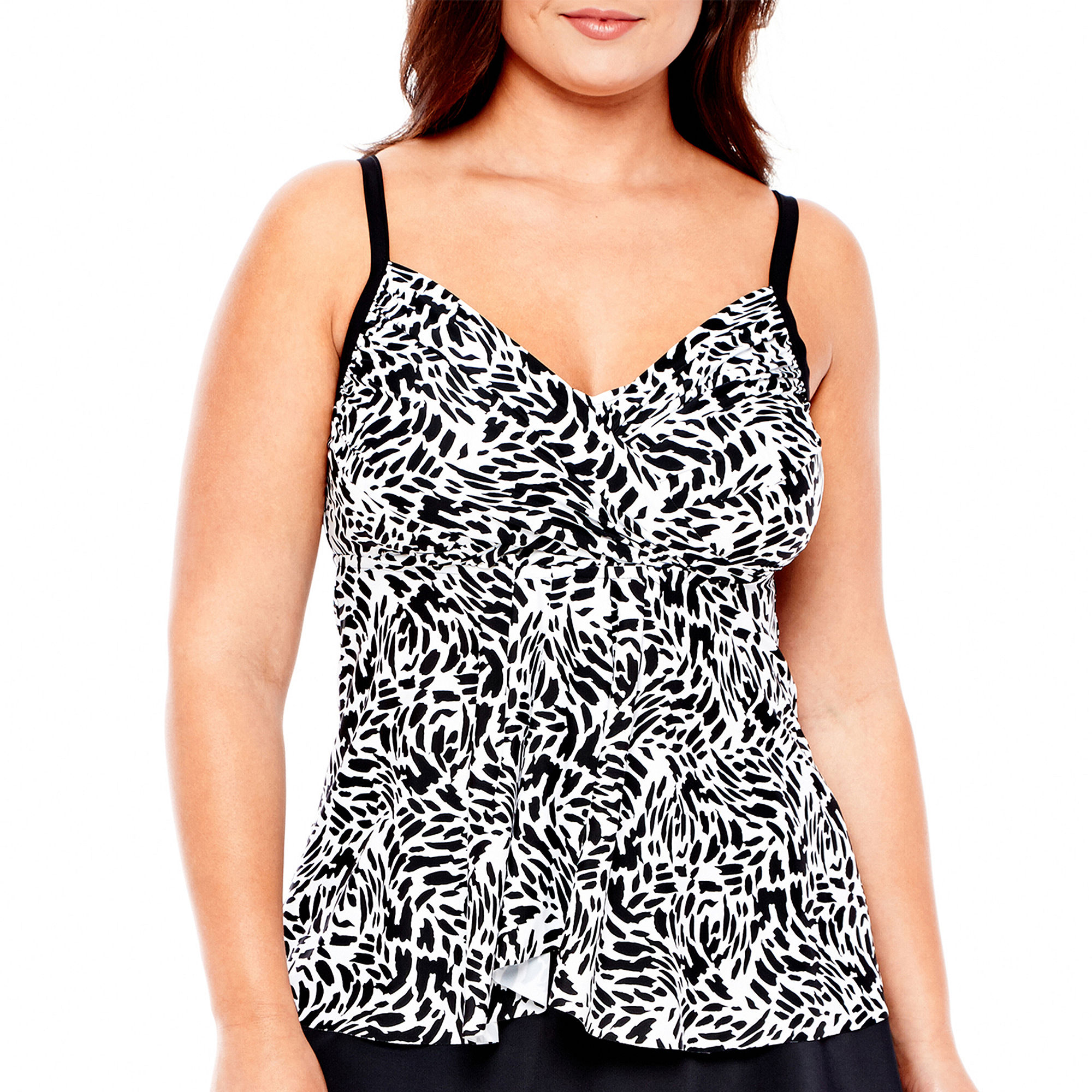 Azul by Maxine of Hollywood Flyaway Tankini Swim Top – Plus
$52.00 $19.99
Store: JCPenney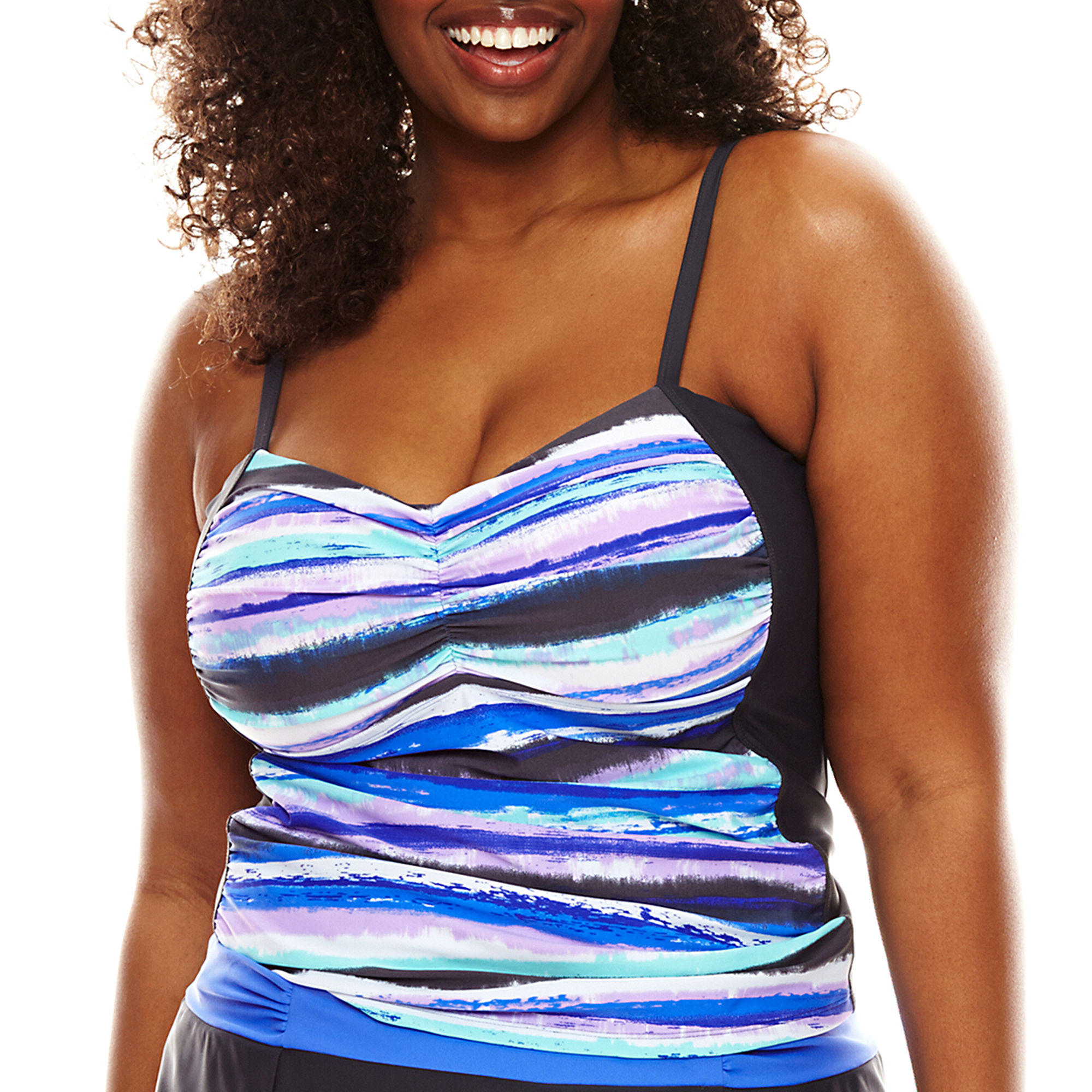 Free Country Printed Tankini Swim Top – Plus
$52.00 $17.99
Store: JCPenney
Trimshaper V-Neck Tankini Swim Top – Plus
$58.00 $17.99
Store: JCPenney
St. John's Bay Striped Tankini Swim Top – Plus
$52.00 $17.99
Store: JCPenney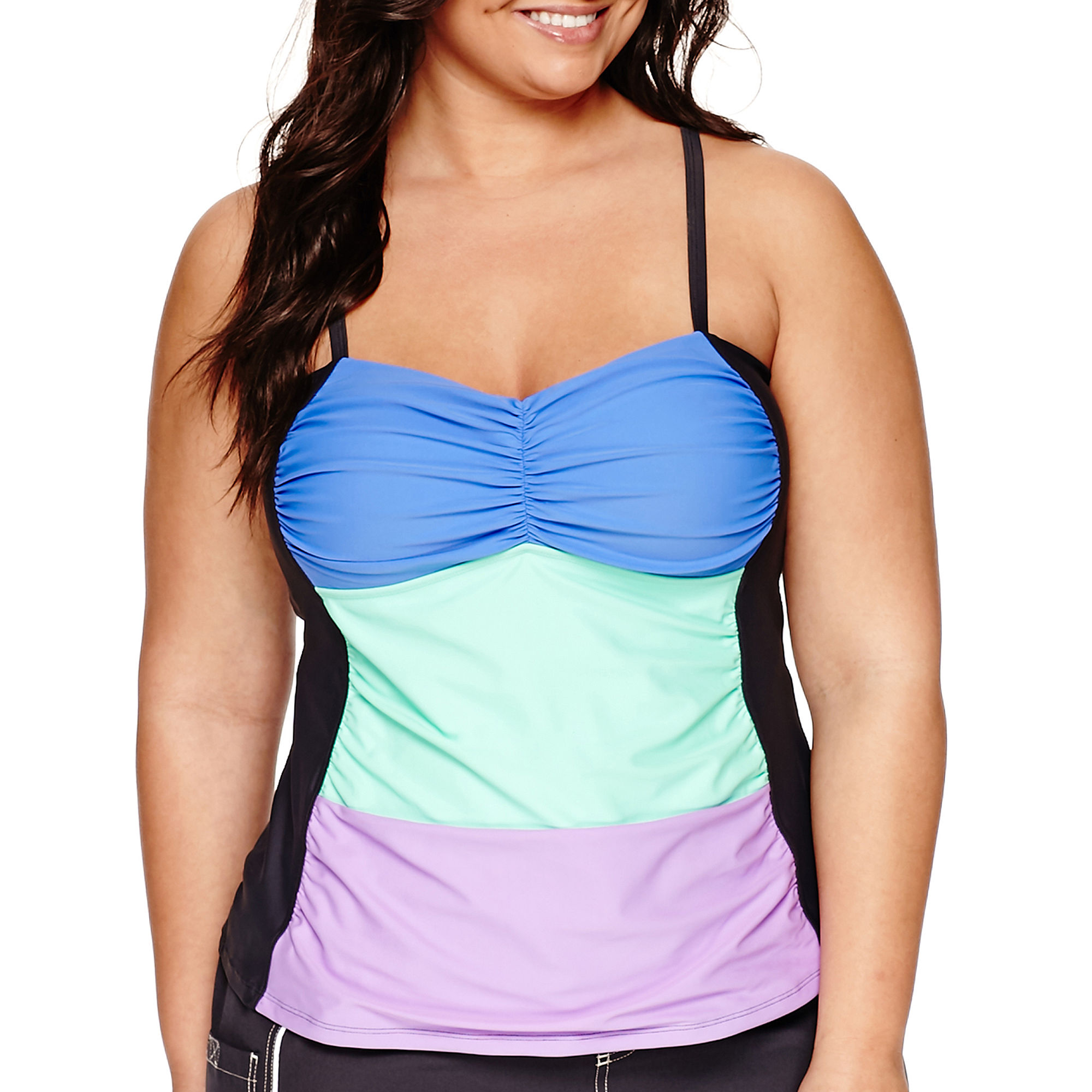 Free Country Colorblock Tankini Swim Top – Plus
$52.00 $17.99
Store: JCPenney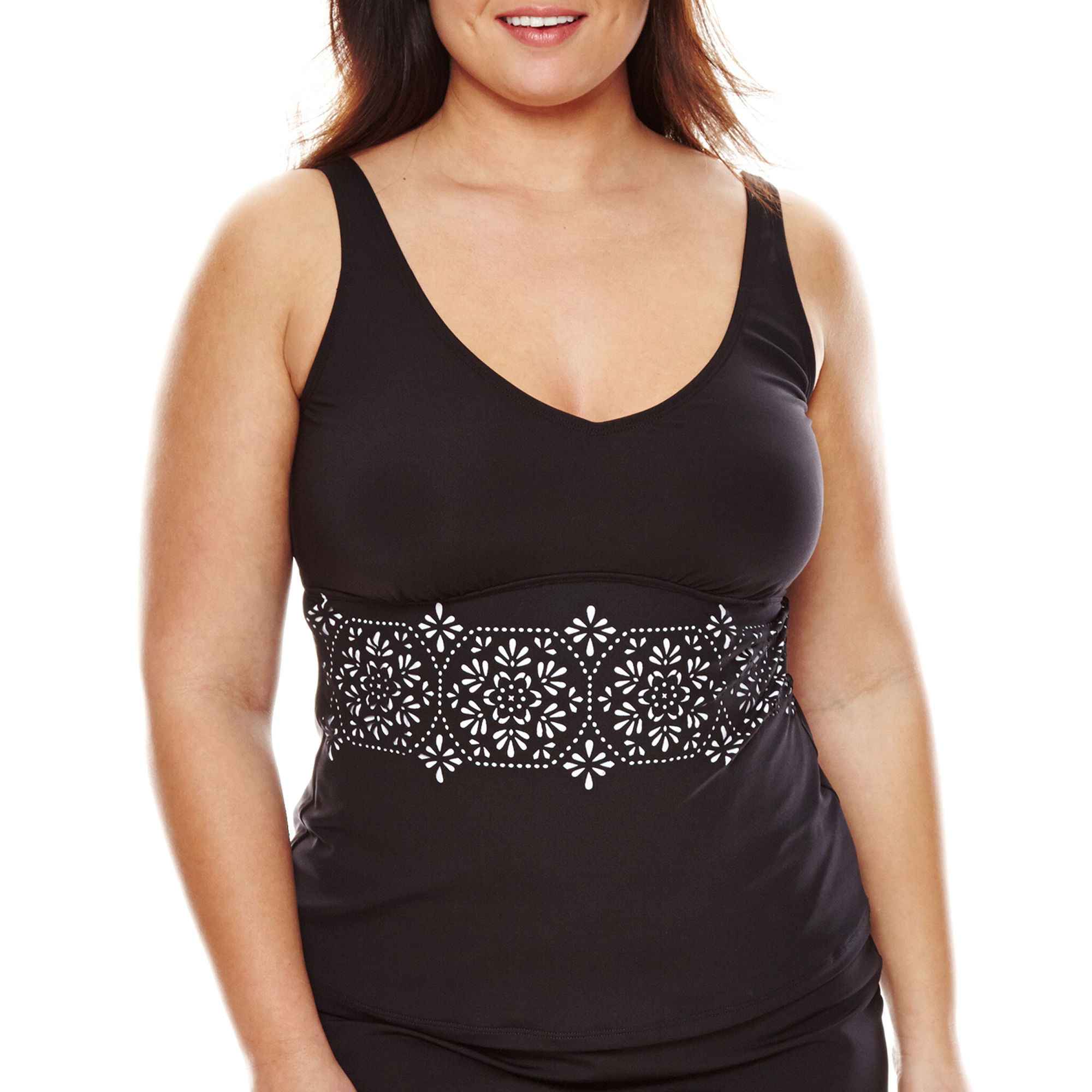 Liz Claiborne Laser Cut Tankini Swim Top – Plus
$52.00 $19.99
Store: JCPenney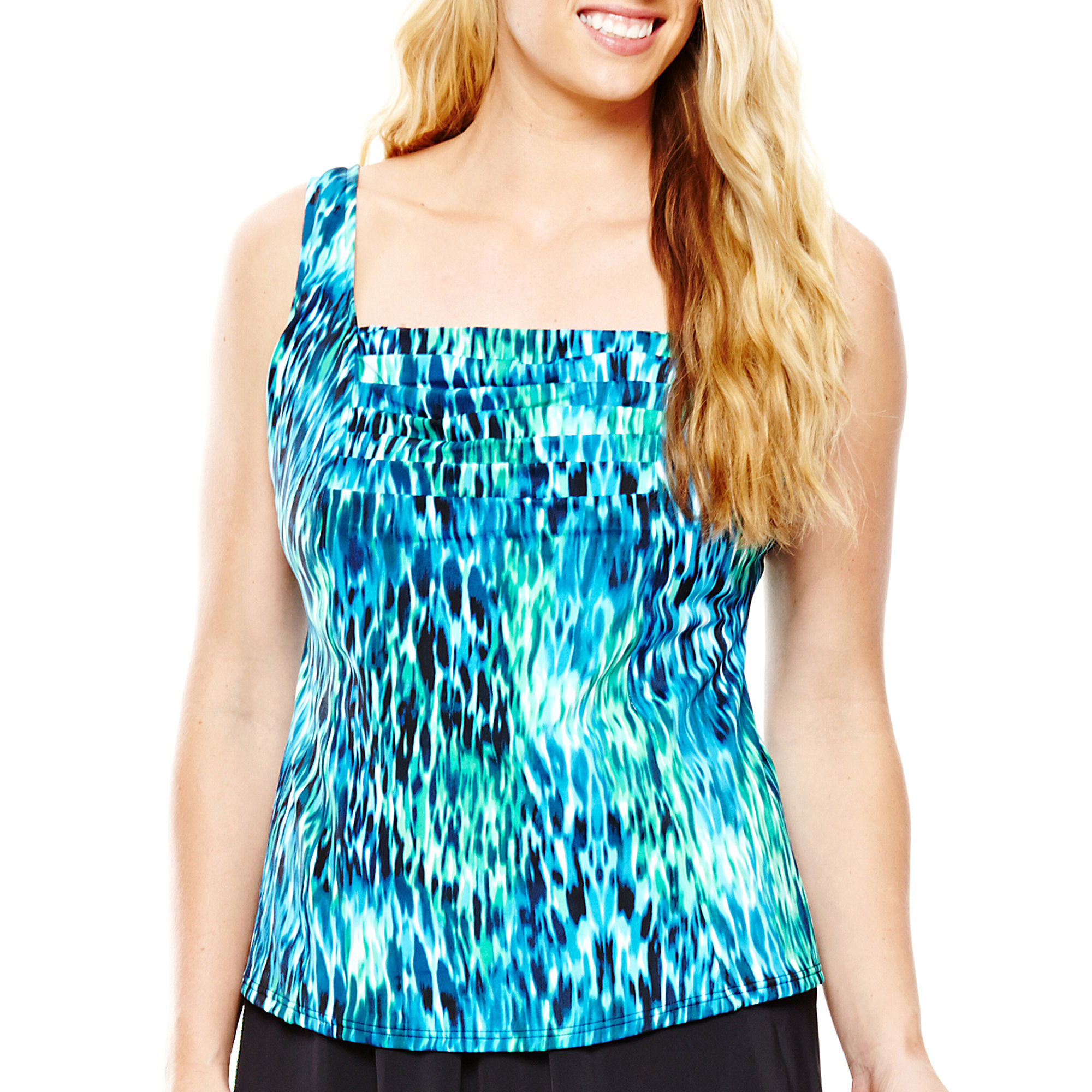 Jamaica Bay Pleated Tankini Swim Top – Plus
$52.00 $17.99
Store: JCPenney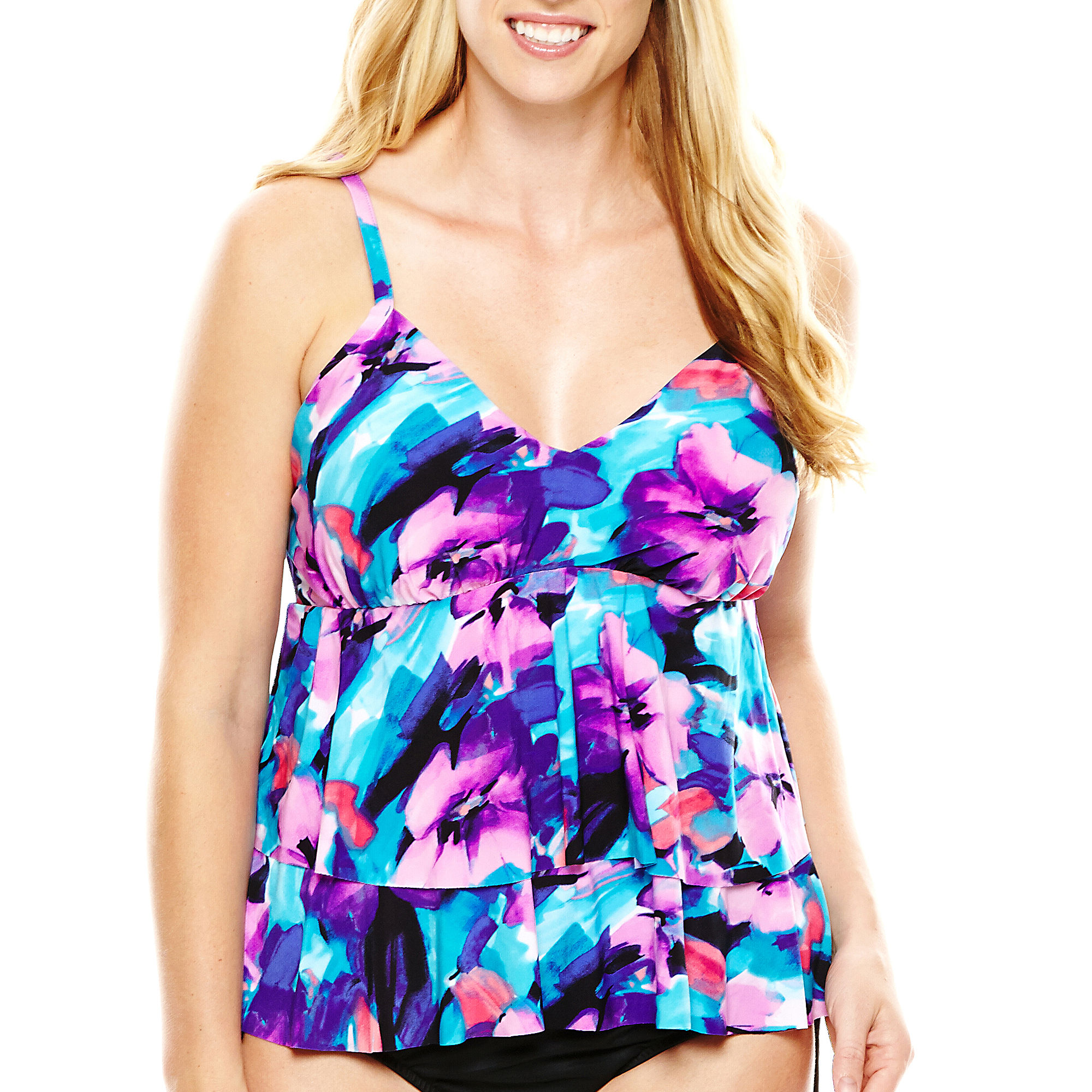 Trimshaper Floral Print Tiered Tankini Swim Top – Plus
$58.00 $17.99
Store: JCPenney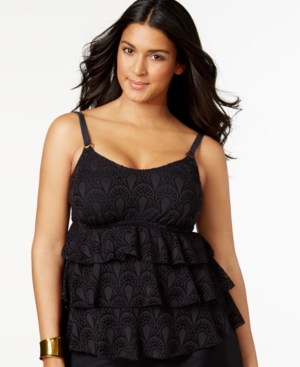 Island Escape Plus Size Tiered Crochet Tankini Top Women's Swimsuit
$39.98 $14.99
Store: Macys.com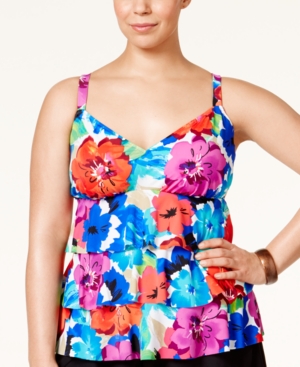 Swim Solutions Plus Size Tiered Sedona Tankini Top Women's Swimsuit
$76.00 $19.99
Store: Macys.com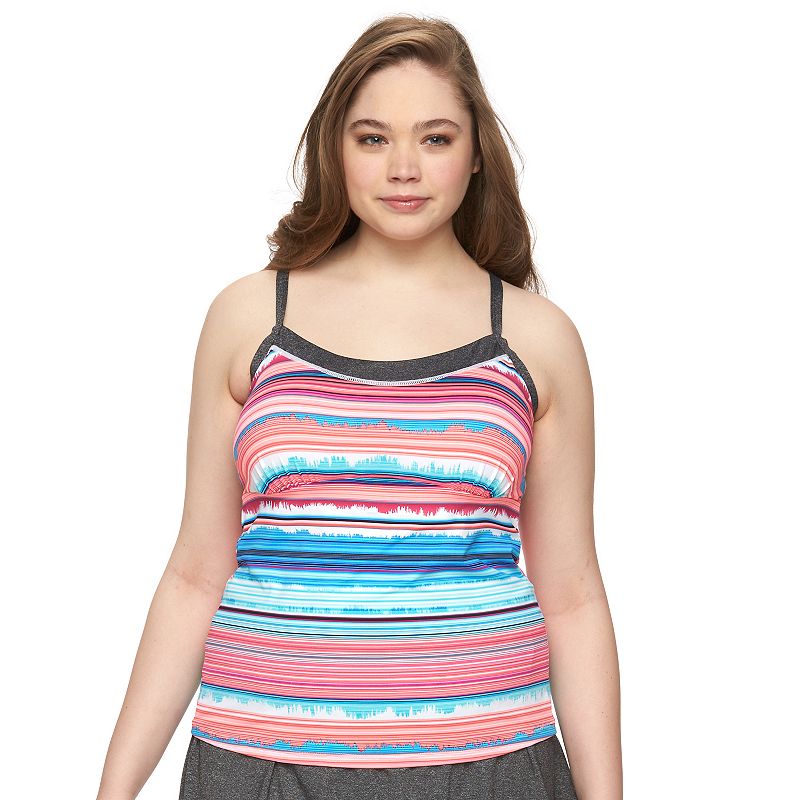 Plus Size Tek Gear® Space-Dye Racerback Tankini Top, Women's, Size: 1XL, Black
$46.00 $9.20
Store: Kohls Department Stores Inc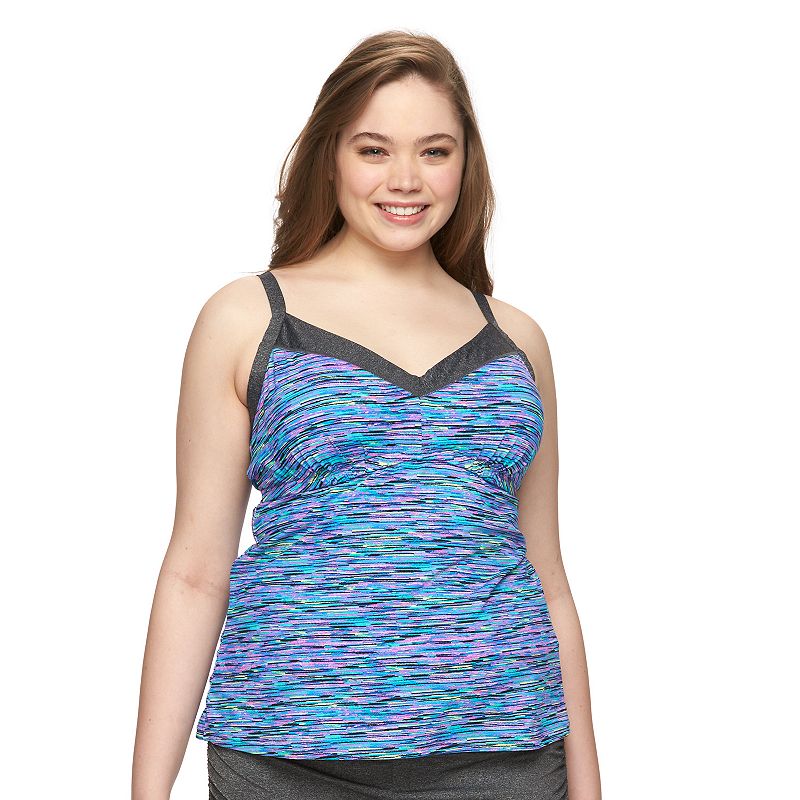 Plus Size Tek Gear® Space-Dye Apron-Back Tankini Top, Women's, Size: 1XL, Purple
$46.00 $9.20
Store: Kohls Department Stores Inc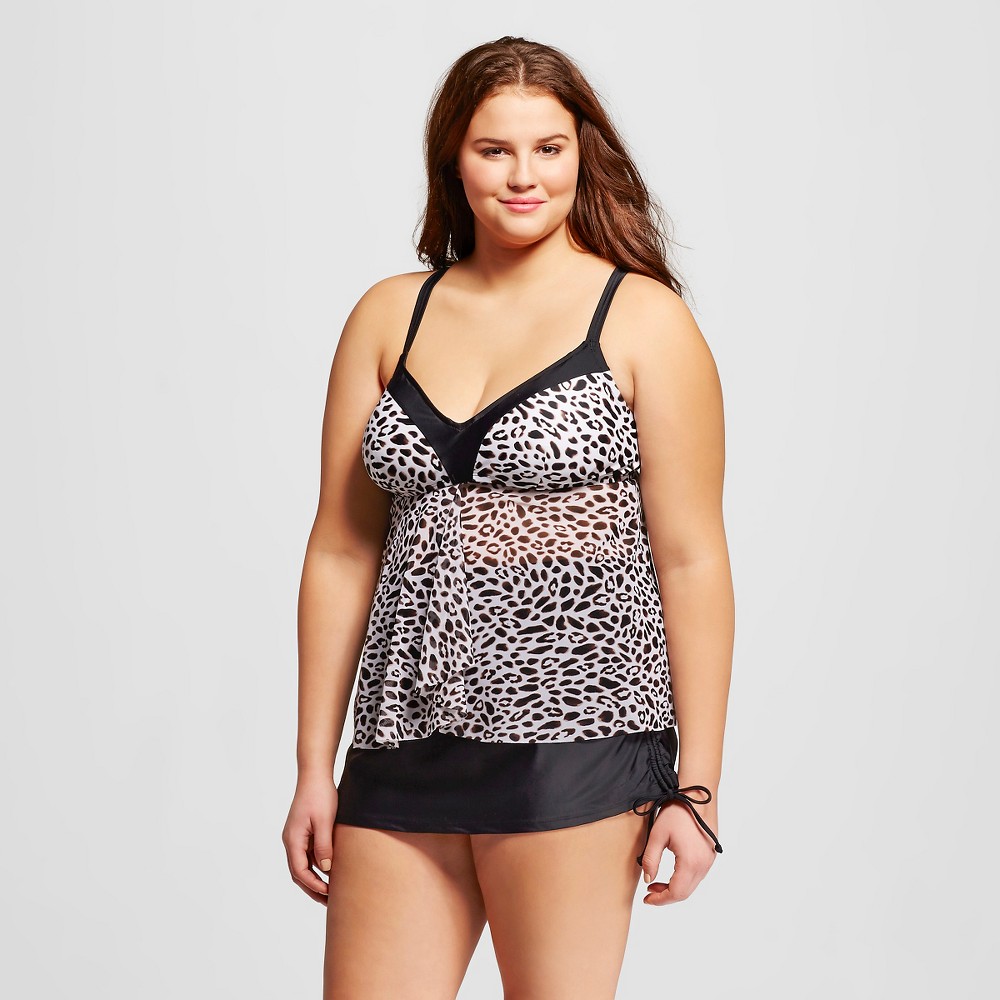 Women's Plus Size Animal Flyaway Tankini Top Brown X – Costa del Sol
$31.99 $15.98
Store: Target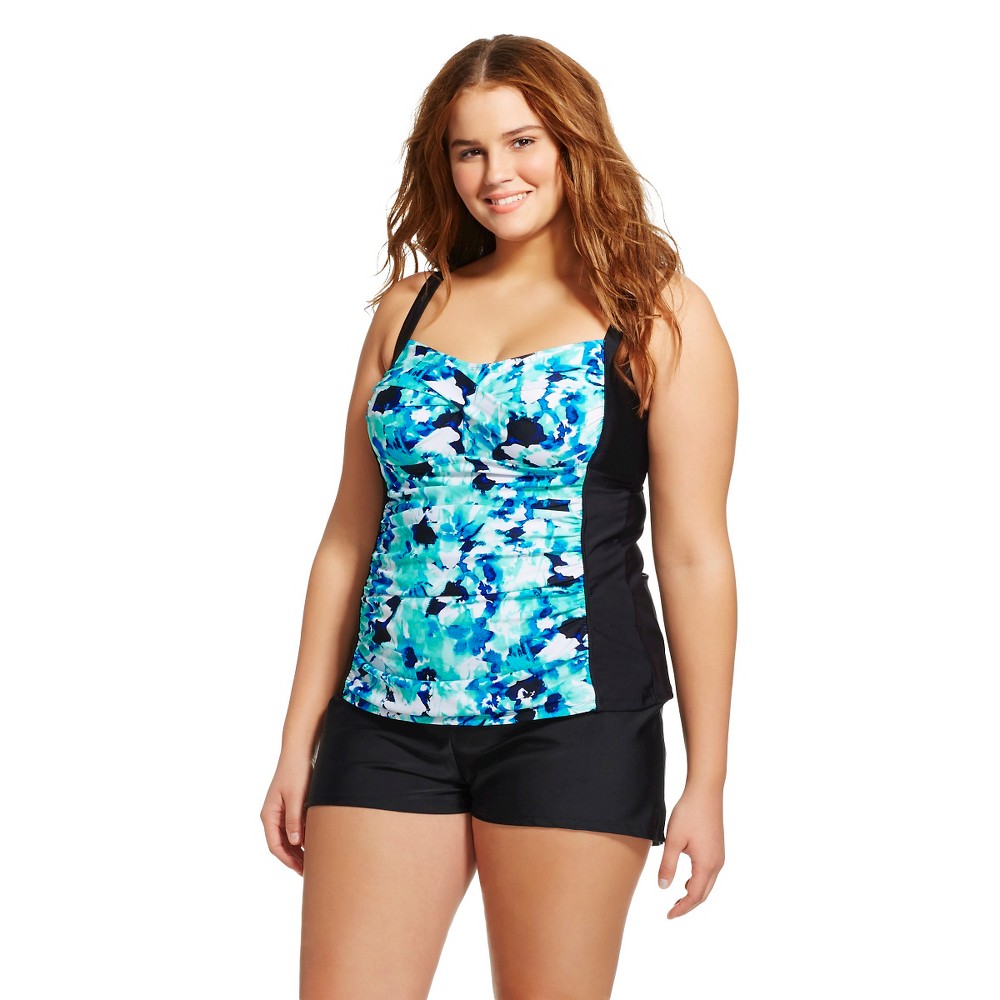 Women's Plus Size Twist Front Tankini Blue 20W – Ava & Viv
$27.99 $19.58
Store: Target
Women's Plus Size Bandeau Tankini Top Blue Paisley 20W – Aqua Green
$32.99 $9.88
Store: Target
Women's Plus Size Tankini Swim Top Teal 14W – Ava & Viv, Royal Teal
$24.99 $7.48
Store: Target
Women's Plus Size Twist Front Halter Tankini Top Electric Blue 20W – Aqua Green
$32.99 $9.88
Store: Target
Women's Plus Size Twist Front Halter Tankini Top Blue Chevron 20W – Aqua Green, Black
$32.99 $9.88
Store: Target
Women's Plus Size Tie Front One Piece Swimsuit Blue Tie Dye 26W – Aqua Green
$42.99 $12.88
Store: Target
Women's Plus Size Tie Front One Piece Swimsuit Multi Print 18W – Aqua Green, Pink
$42.99 $12.88
Store: Target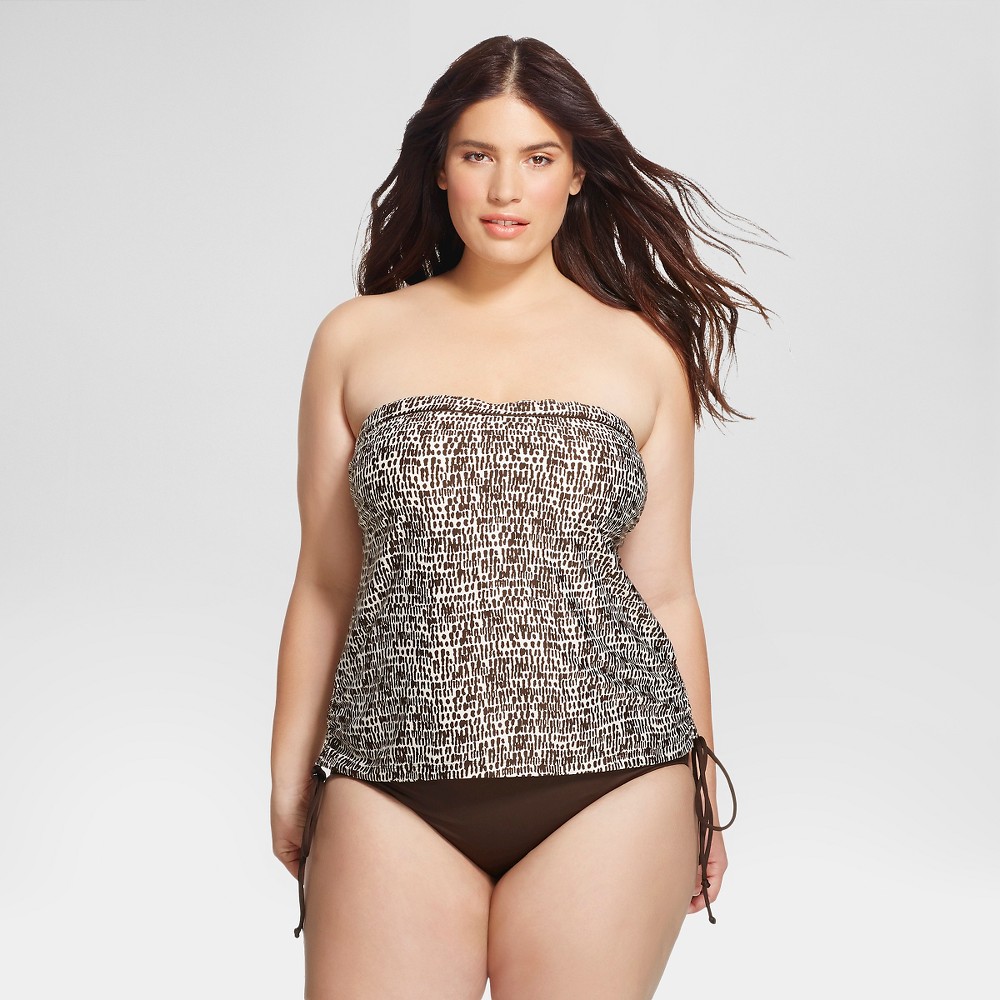 Women's Plus Size Bandeaukini Swim Top Coco 16W – Clean Water, Brown
$39.99 $19.98
Store: Target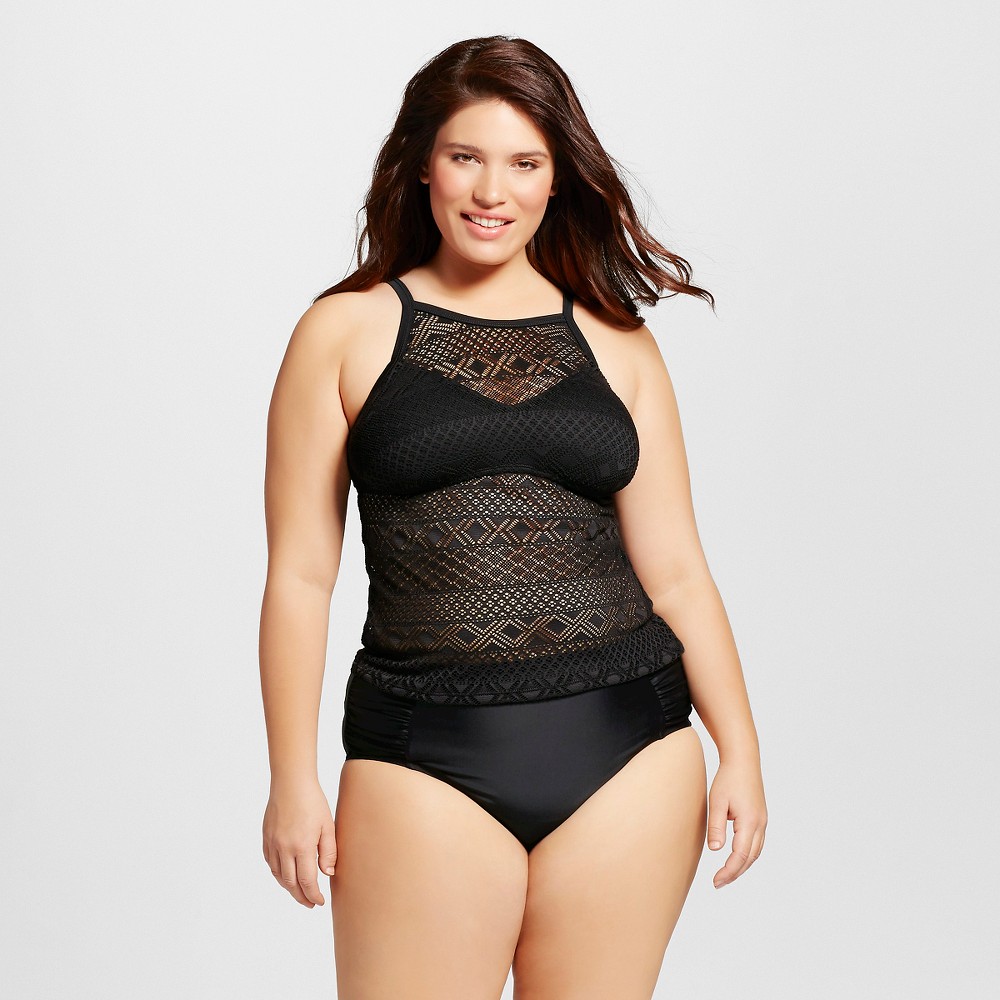 Women's Plus Size Latona High Neck Tankini Swim Top Black 20W – VM
$29.99 $8.98
Store: Target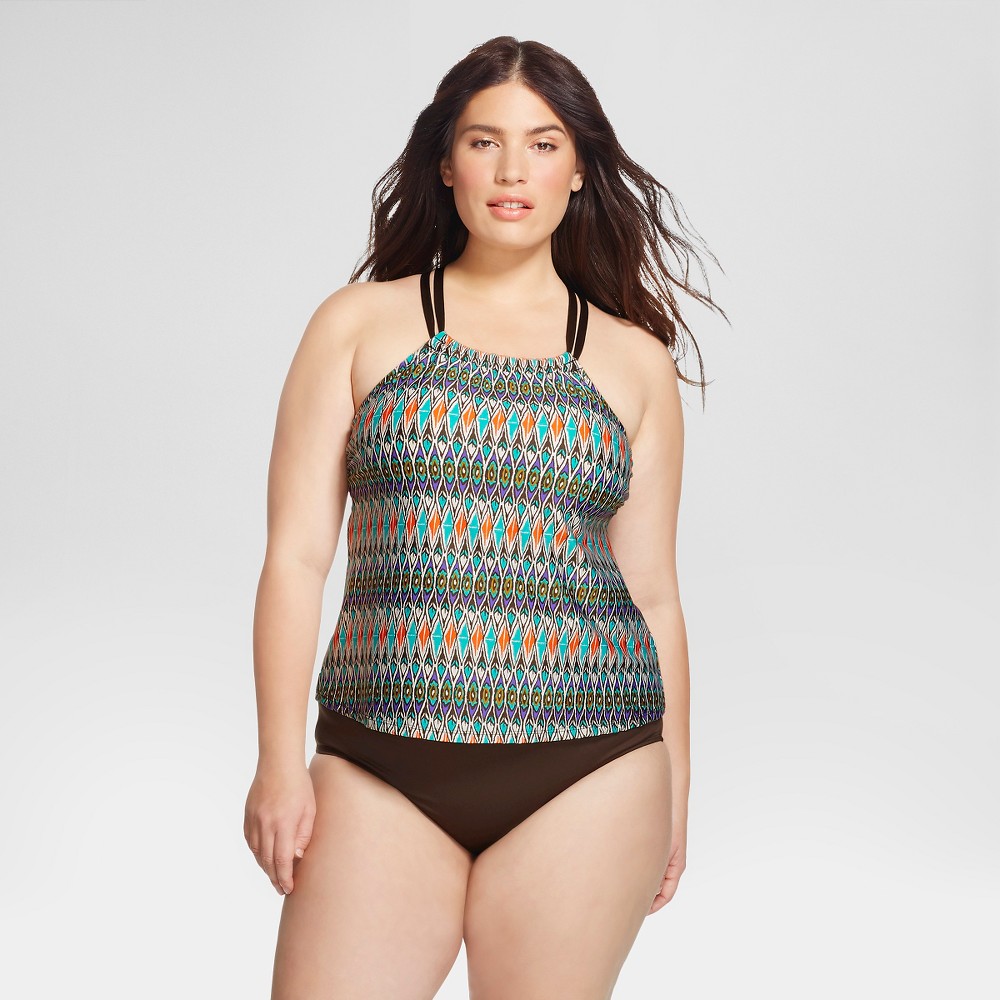 Women's Plus Size Tankini Swim Top Multi 16W – Clean Water, Multi-Colored
$39.99 $19.98
Store: Target
Avenue Plus Size Black Sequined Yoke Swim Cover-Up
$50.00 $12.88
Store: Avenue
Avenue Plus Size White Sequined Yoke Swim Cover-Up
$50.00 $16.88
Store: Avenue
Avenue Plus Size Black French Terry Swim Cover-Up
$50.00 $16.88
Store: Avenue
Avenue Plus Size Smocked Tunic Swim Cover-Up
$50.00 $16.88
Store: Avenue
Avenue Plus Size Zebra Foil Tiered Swim Top
$70.00 $19.88
Store: Avenue
Avenue Plus Size Crochet Trim Swim Cover-Up
$50.00 $16.88
Store: Avenue
Jessica Simpson High Waist Shirred Swim Bottom – Plus
$12.46
Jessica Simpson High Waist Shirred Swim Bottom – Plus
$10.00
Bongo Plus Size Junior's Plus Flounce Bikini Swim Top – Geometric, Size: 2XL
$44.00 $3.99
Store: Kmart
Bongo Plus Size Junior's Plus Halter Bikini Swim Top – Floral, Size: 2XL
$44.00 $3.99
Store: Kmart
Bongo Plus Size Junior's Plus Halter Bikini Swim Top – Geometric, Size: 2XL
$44.00 $3.99
Store: Kmart
Bongo Plus Size Junior's Plus Swim Cover-Up Dress – Abstract, Size: 2XL
$32.00 $3.99
Store: Kmart
Bongo Plus Size Junior's Plus Strappy Tankini Swim Top – Geometric, Girl's, Size: 2XL
$44.00 $3.99
Store: Kmart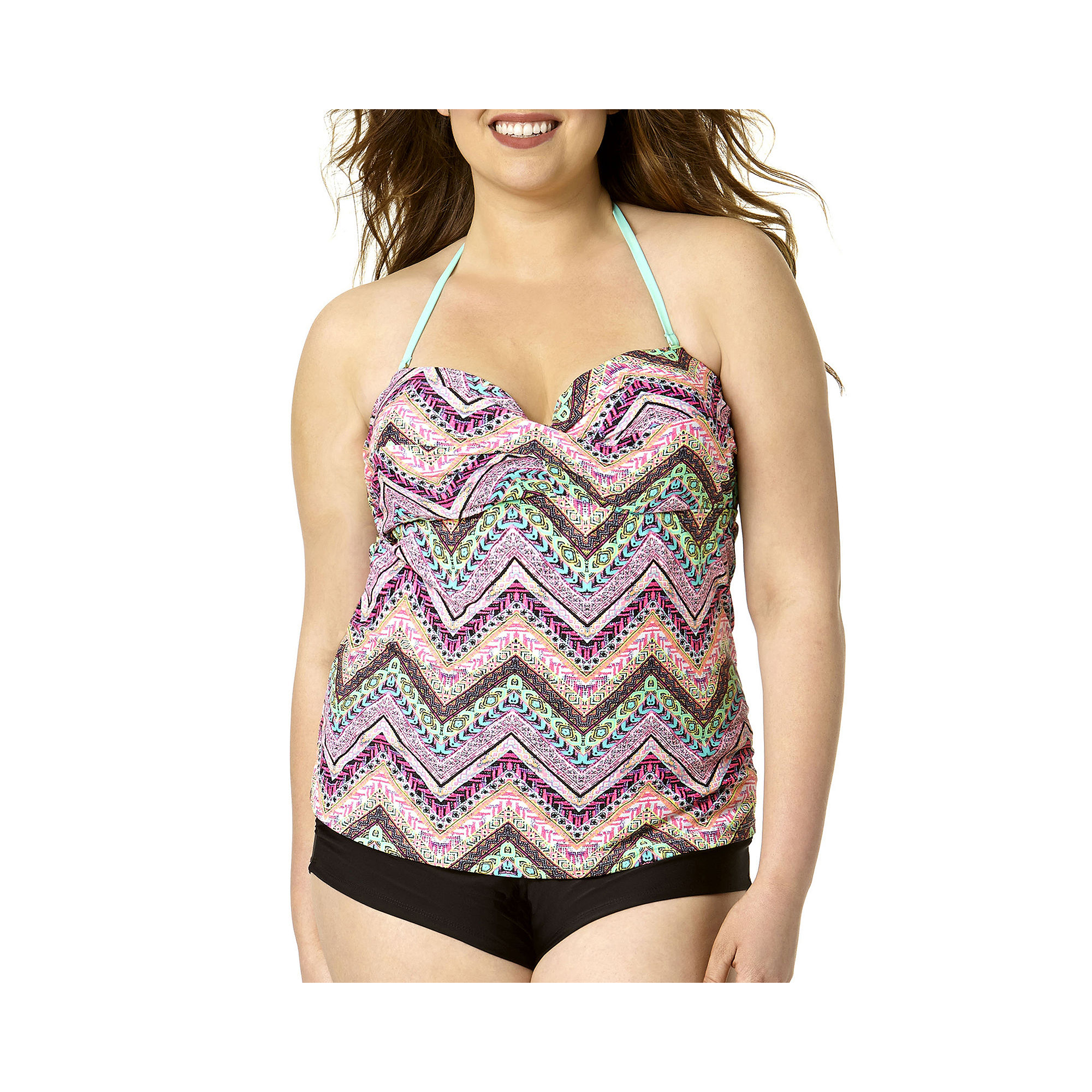 Arizona Chevron Twisted Bandeaukini Swim Top – Juniors Plus
$40.00 $12.99
Store: JCPenney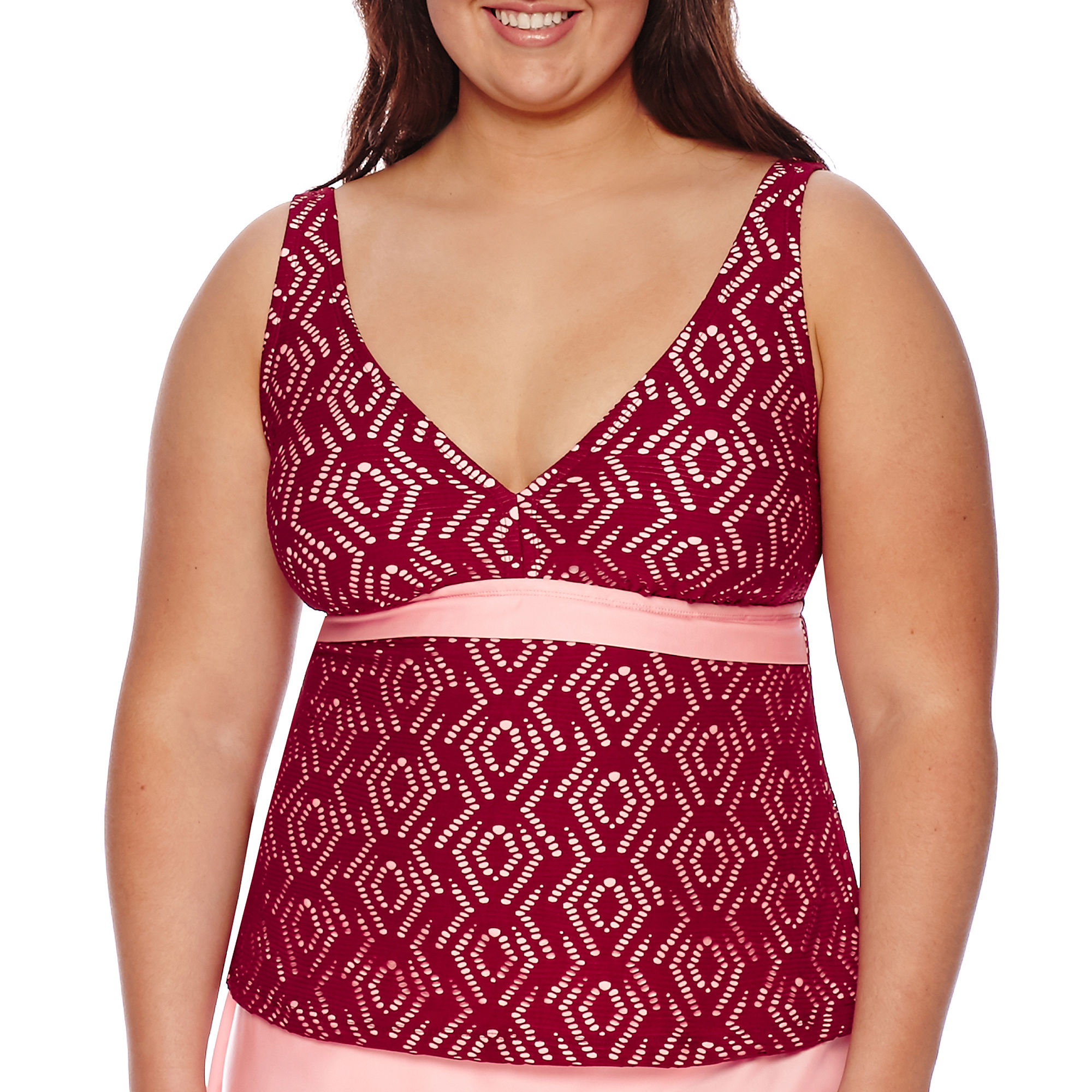 Arizona Island Crochet Halterkini Swim Top – Juniors Plus
$40.00 $14.99
Store: JCPenney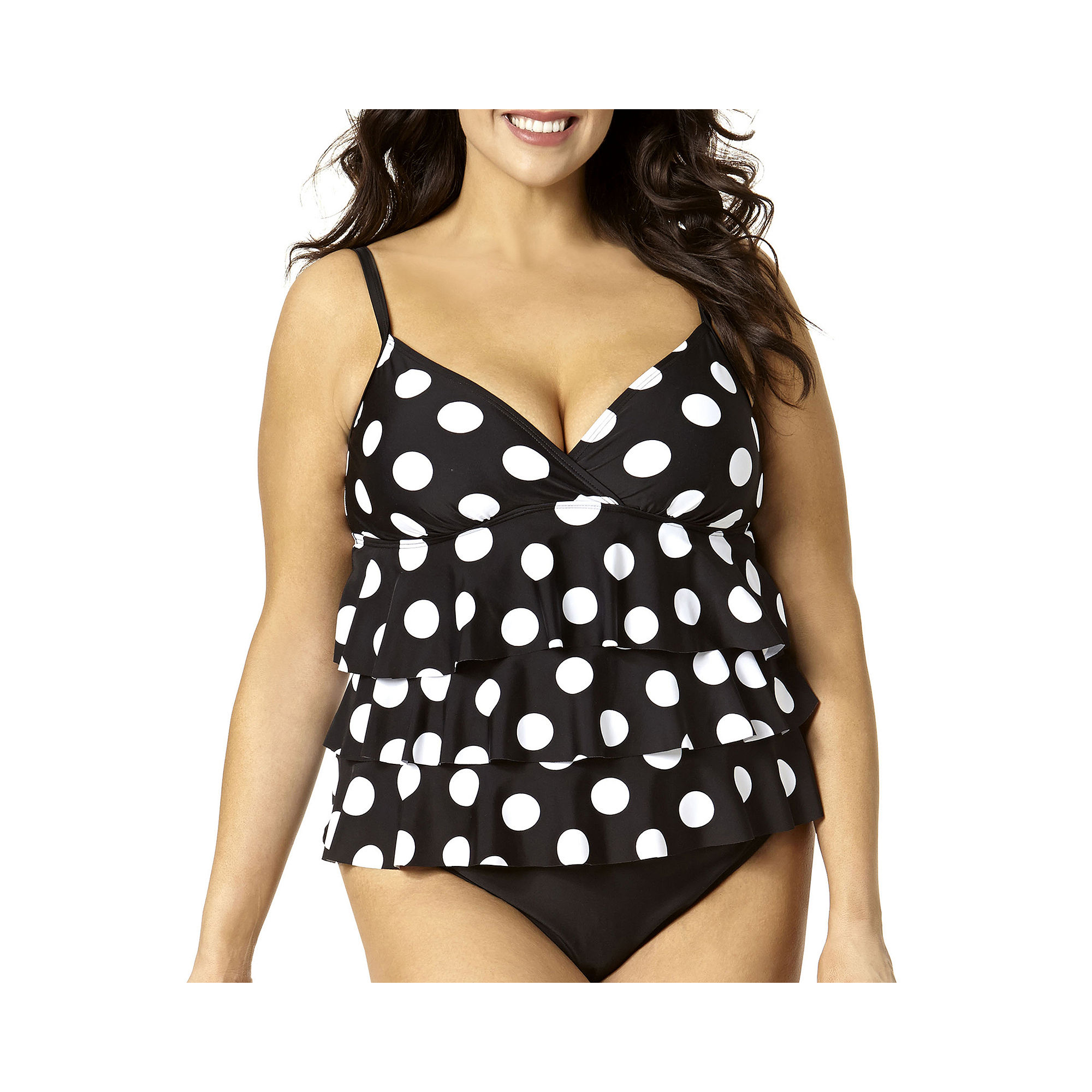 St. John's Bay Dot Print Tiered Tankini Swim Top – Plus
$52.00 $19.99
Store: JCPenney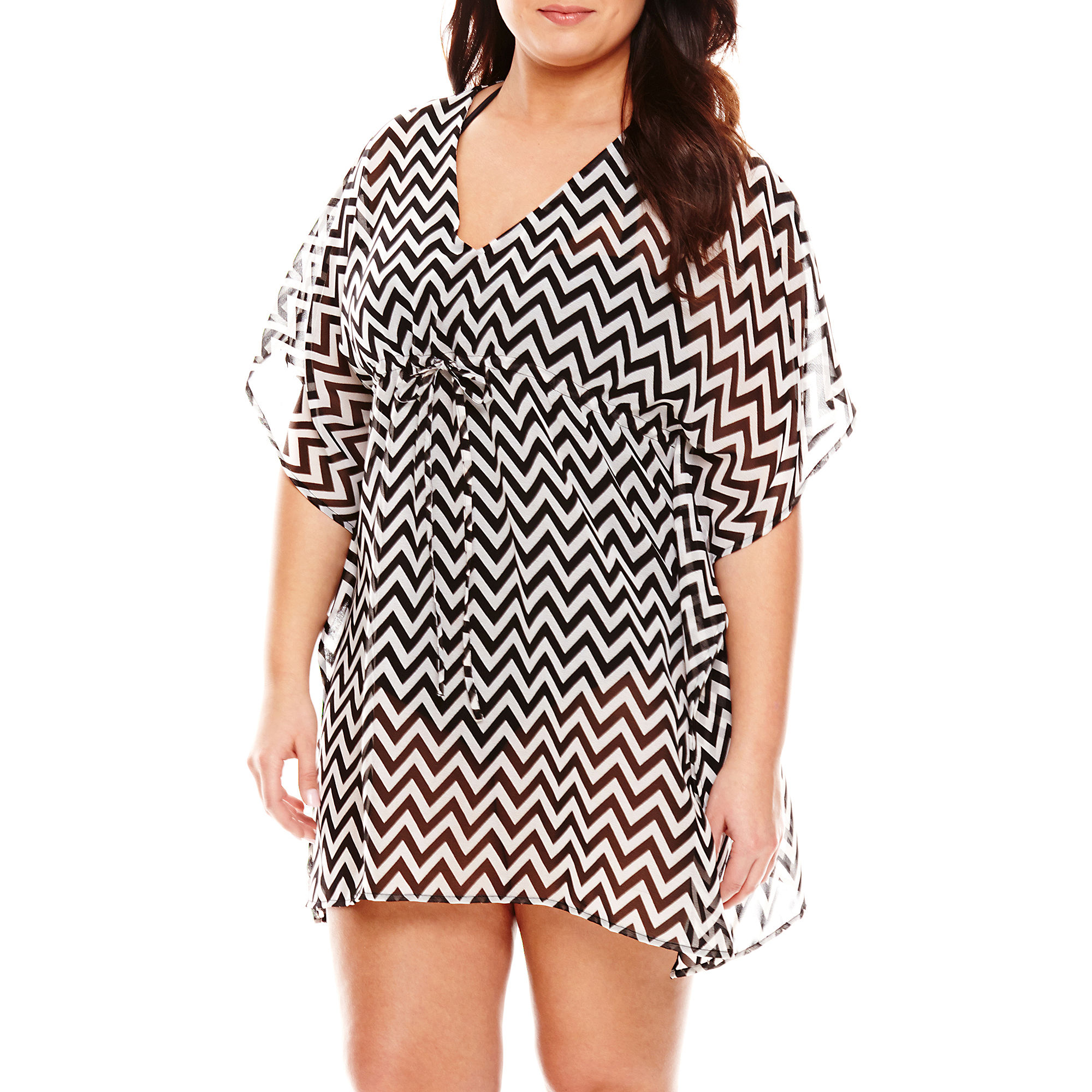 Raviya Chevron Chiffon Tunic Swim Cover-Up – Plus
$46.00 $17.99
Store: JCPenney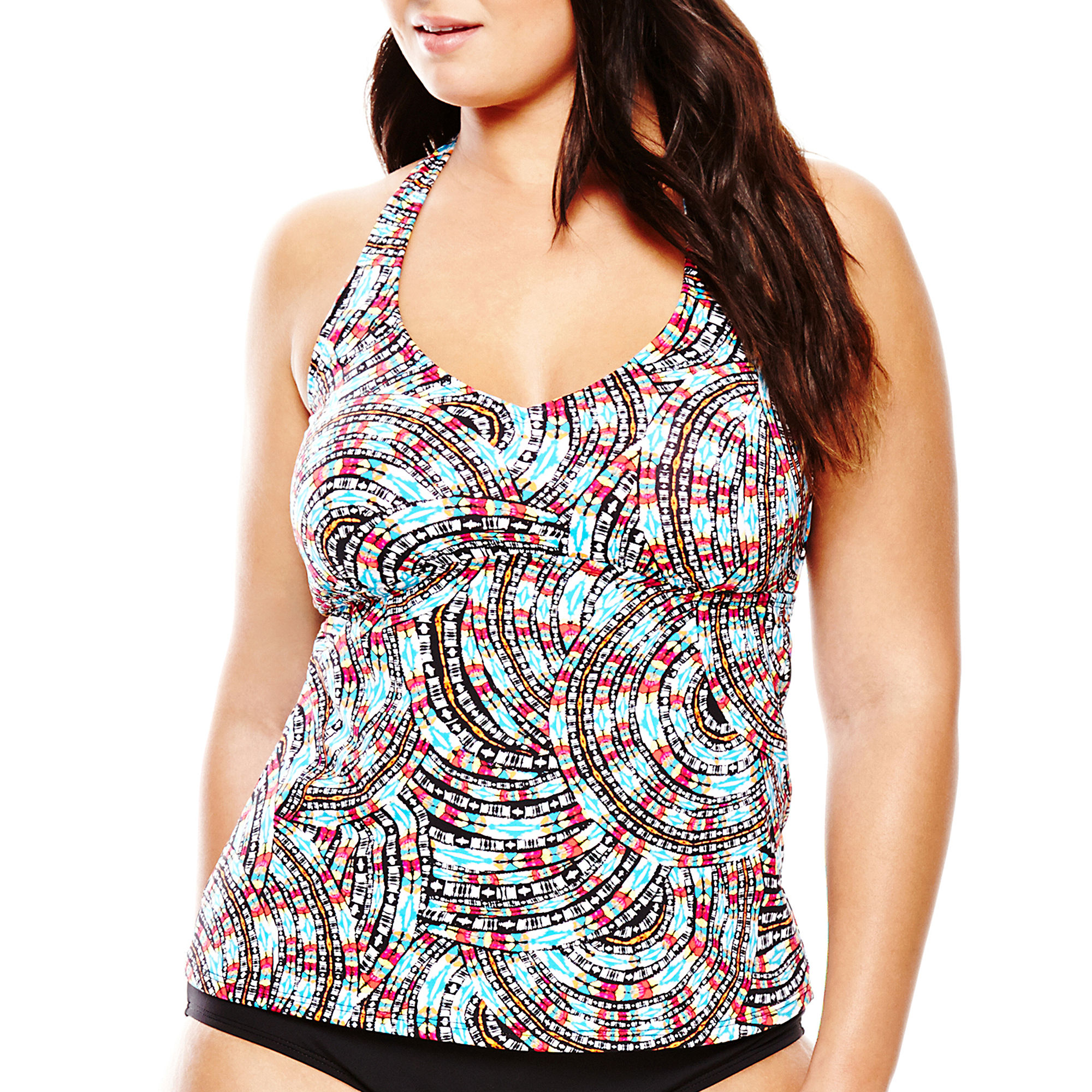 a.n.a Sun Ray Print Halterkini Swim Top – Plus
$52.00 $19.99
Store: JCPenney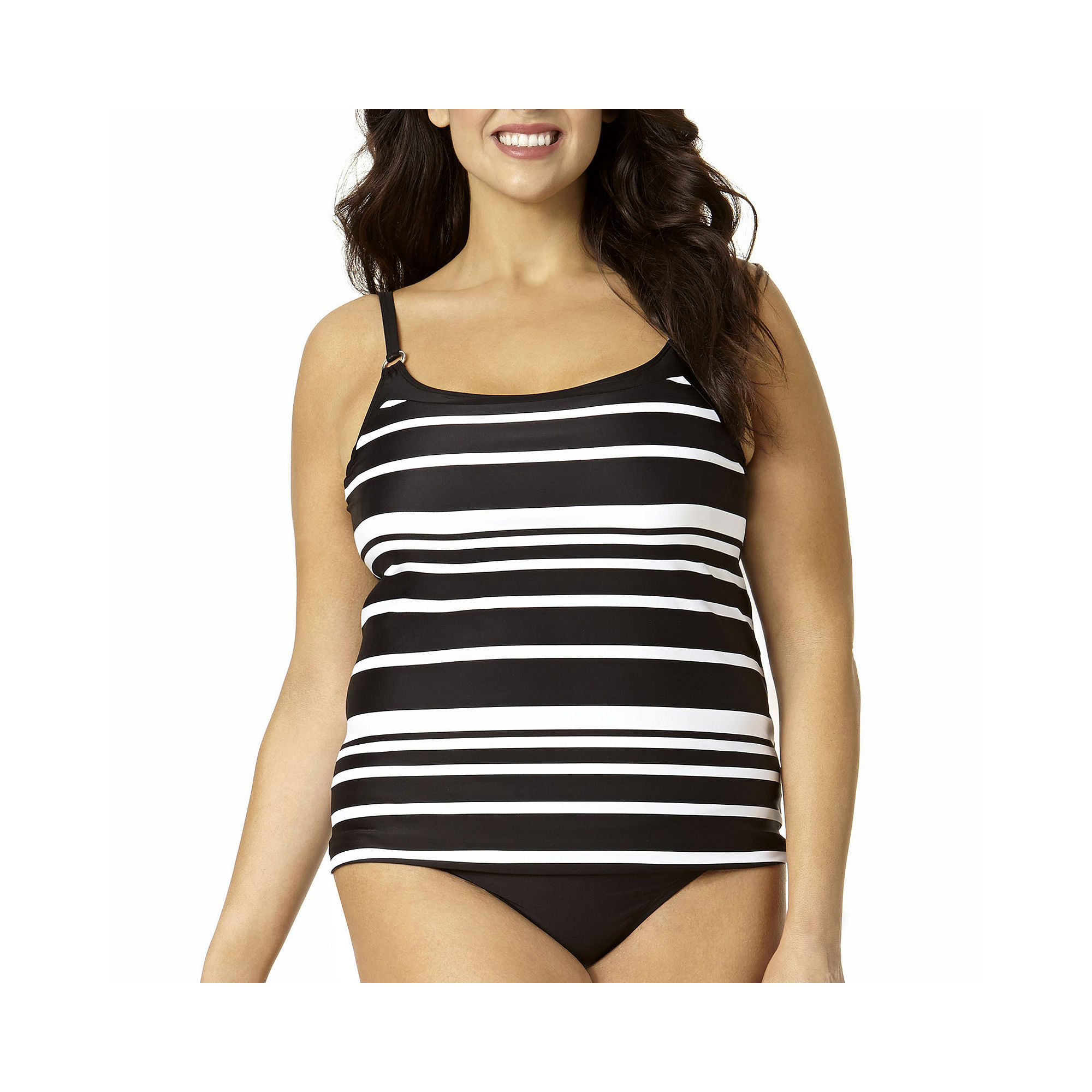 St. John's Bay Striped Camikini Swim Top – Plus
$52.00 $17.99
Store: JCPenney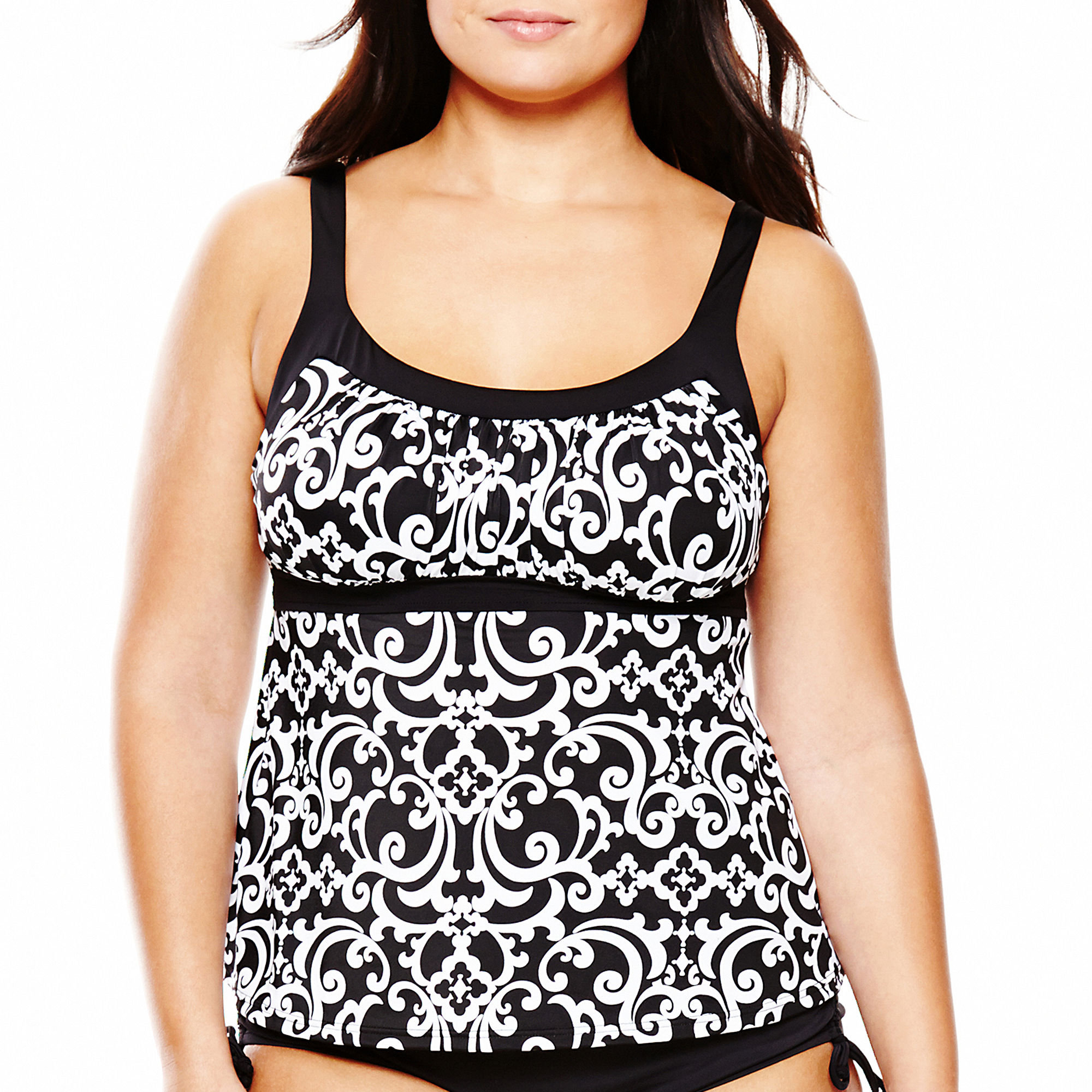 Jamaica Bay Peasant Tankini Swim Top – Plus
$52.00 $17.99
Store: JCPenney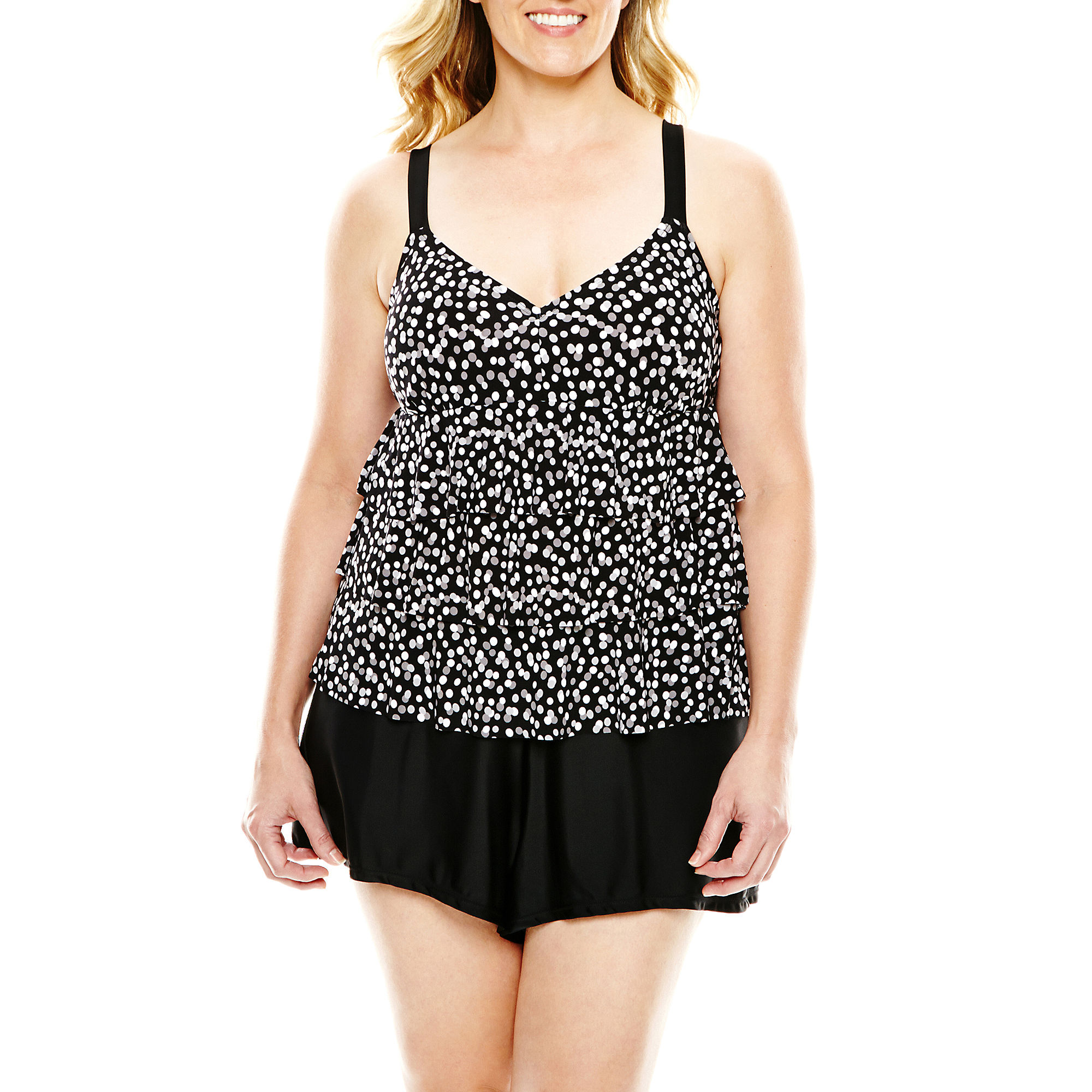 Delta Burke Polka Dot 3-Tier Tankini Swim Top – Plus
$52.00 $17.99
Store: JCPenney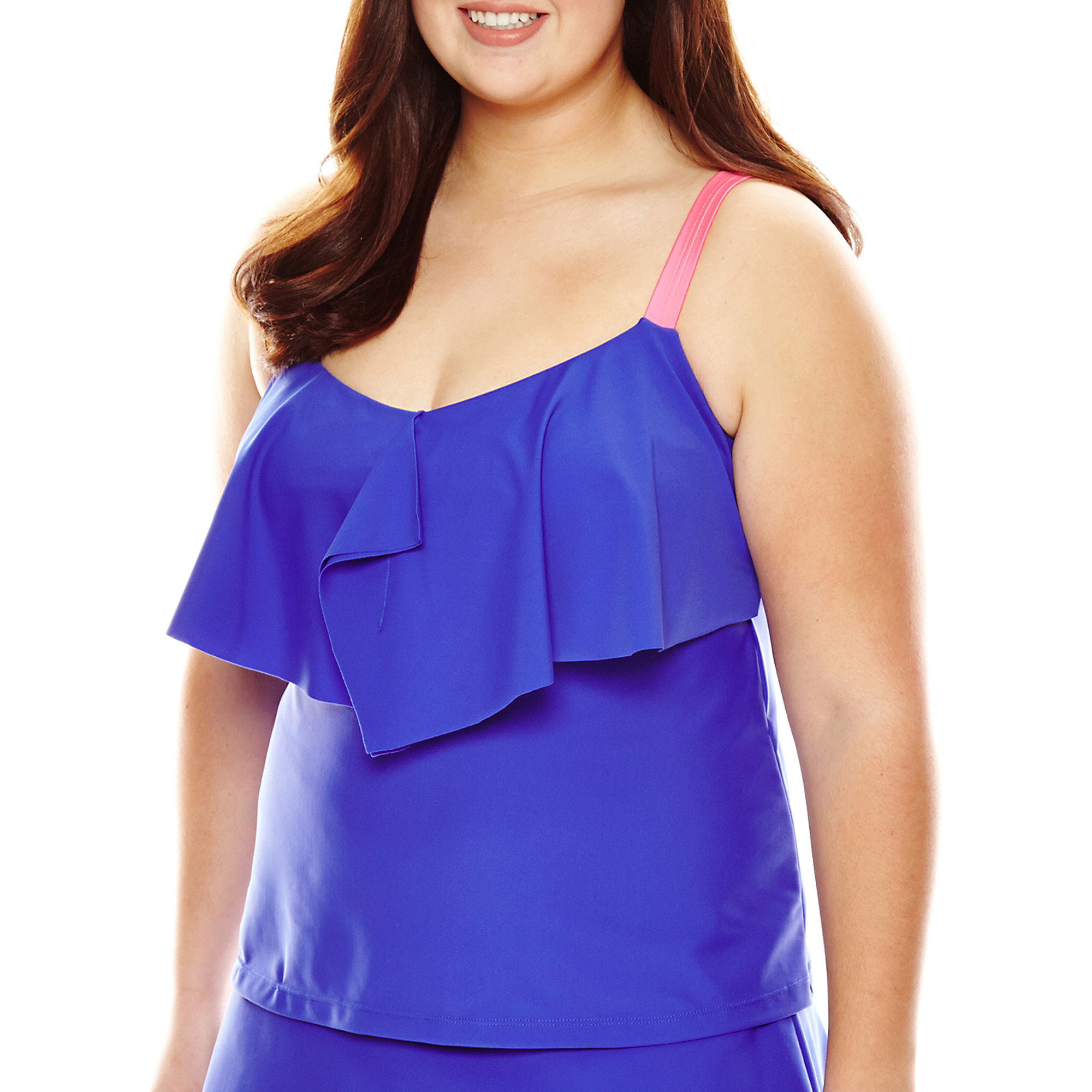 Arizona Flounce Tankini Swim Top – Juniors Plus
$40.00 $14.99
Store: JCPenney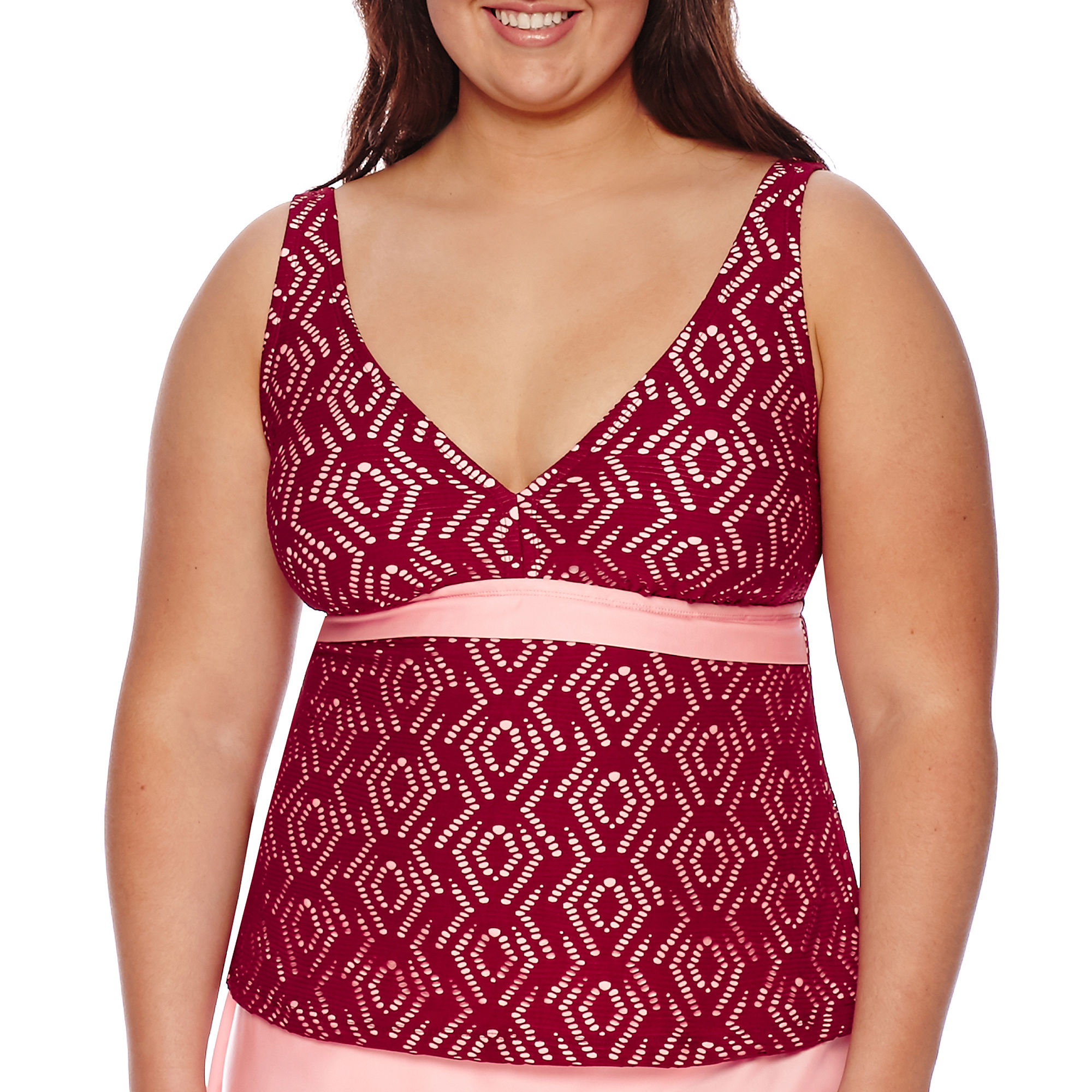 Arizona Island Crochet Halterkini Swim Top – Juniors Plus
$40.00 $14.99
Store: JCPenney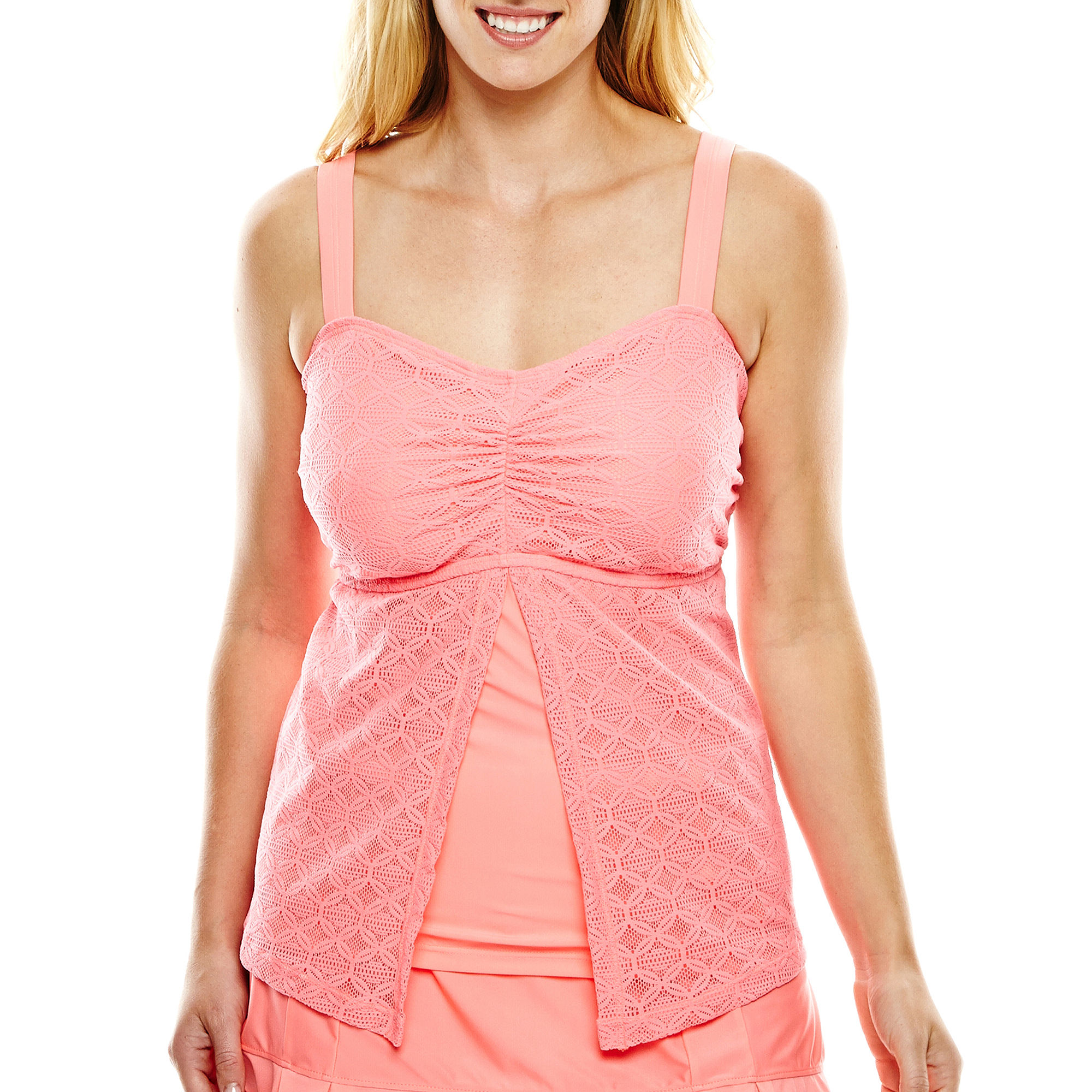 Aqua Couture Crochet Lace Flyaway Bandeaukini Swim Top – Plus
$54.00 $17.99
Store: JCPenney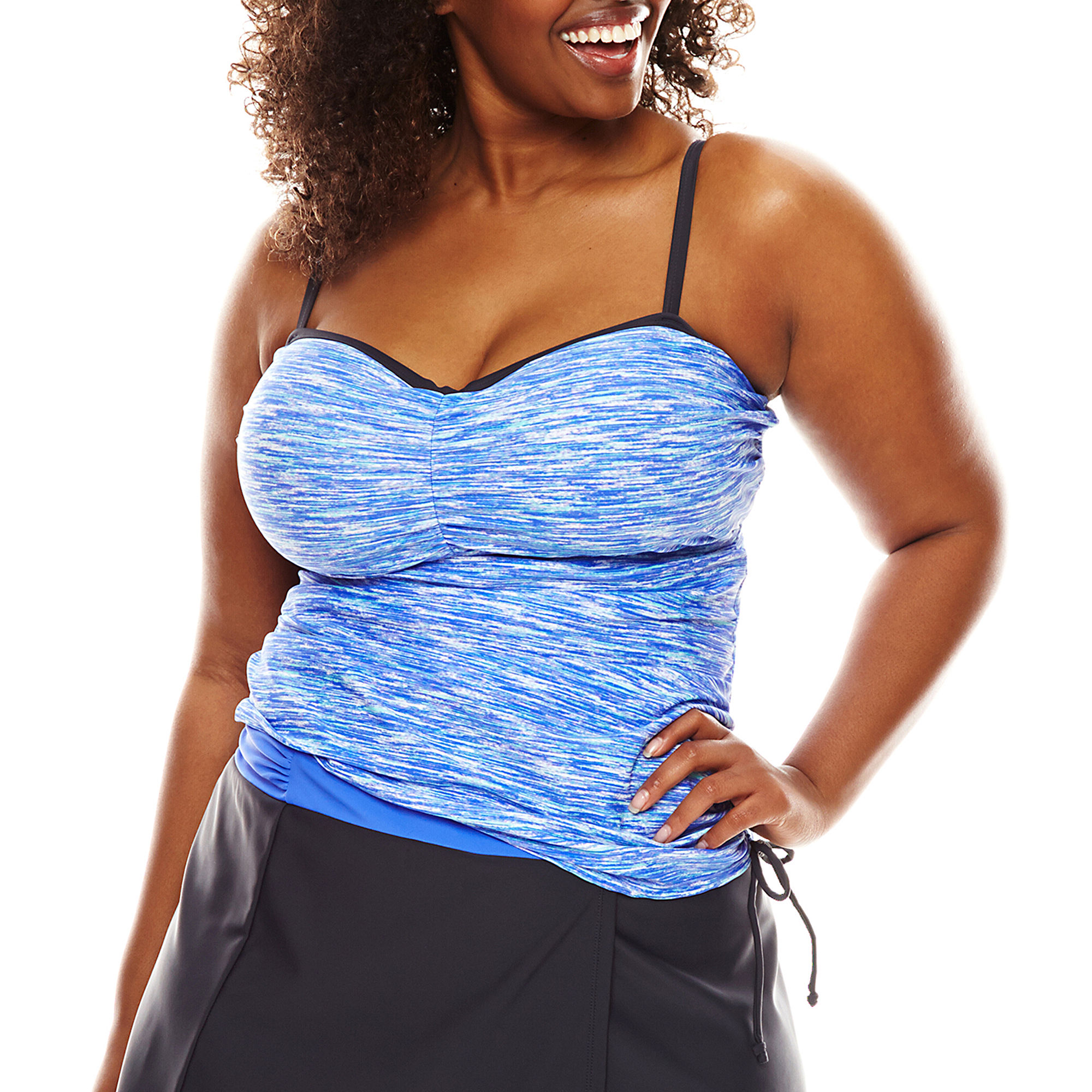 Free Country Malibu Melange Bandeaukini Swim Top – Plus
$52.00 $17.99
Store: JCPenney
Arizona Cloud Break Bandeaukini Swim Top – Juniors Plus
$40.00 $14.99
Store: JCPenney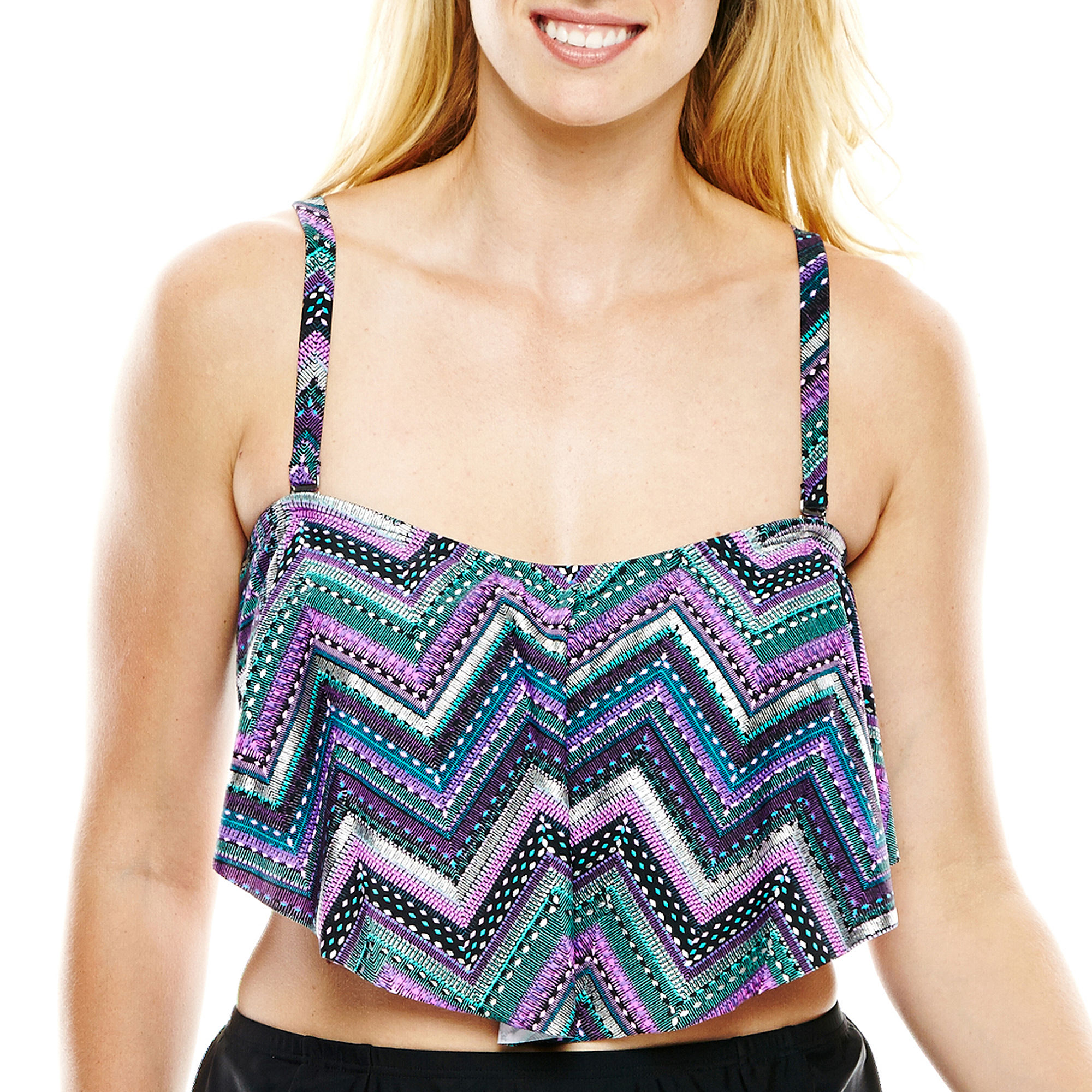 Aqua Couture Flounce Bandeau Swim Top – Plus
$54.00 $17.99
Store: JCPenney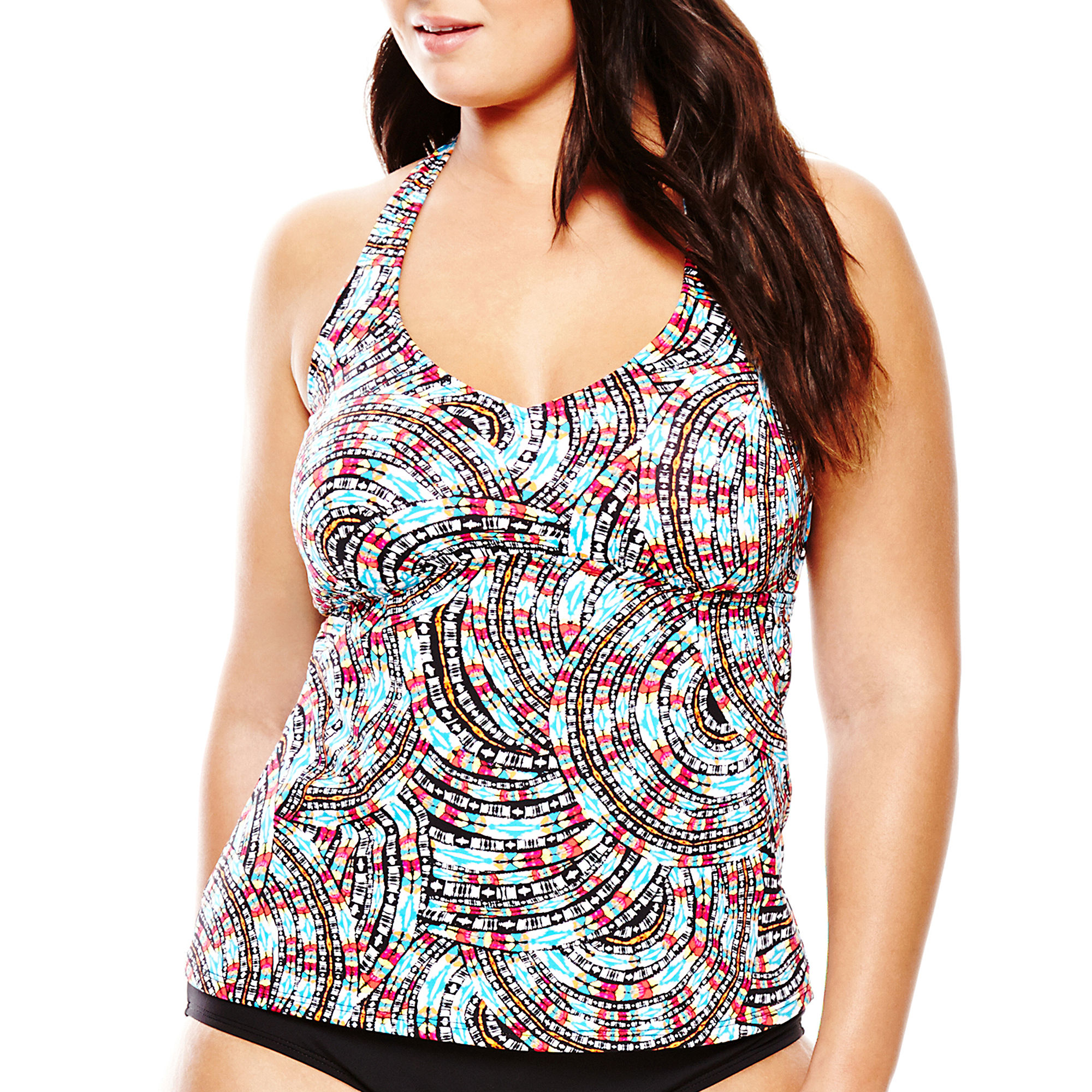 a.n.a Sun Ray Print Halterkini Swim Top – Plus
$52.00 $19.99
Store: JCPenney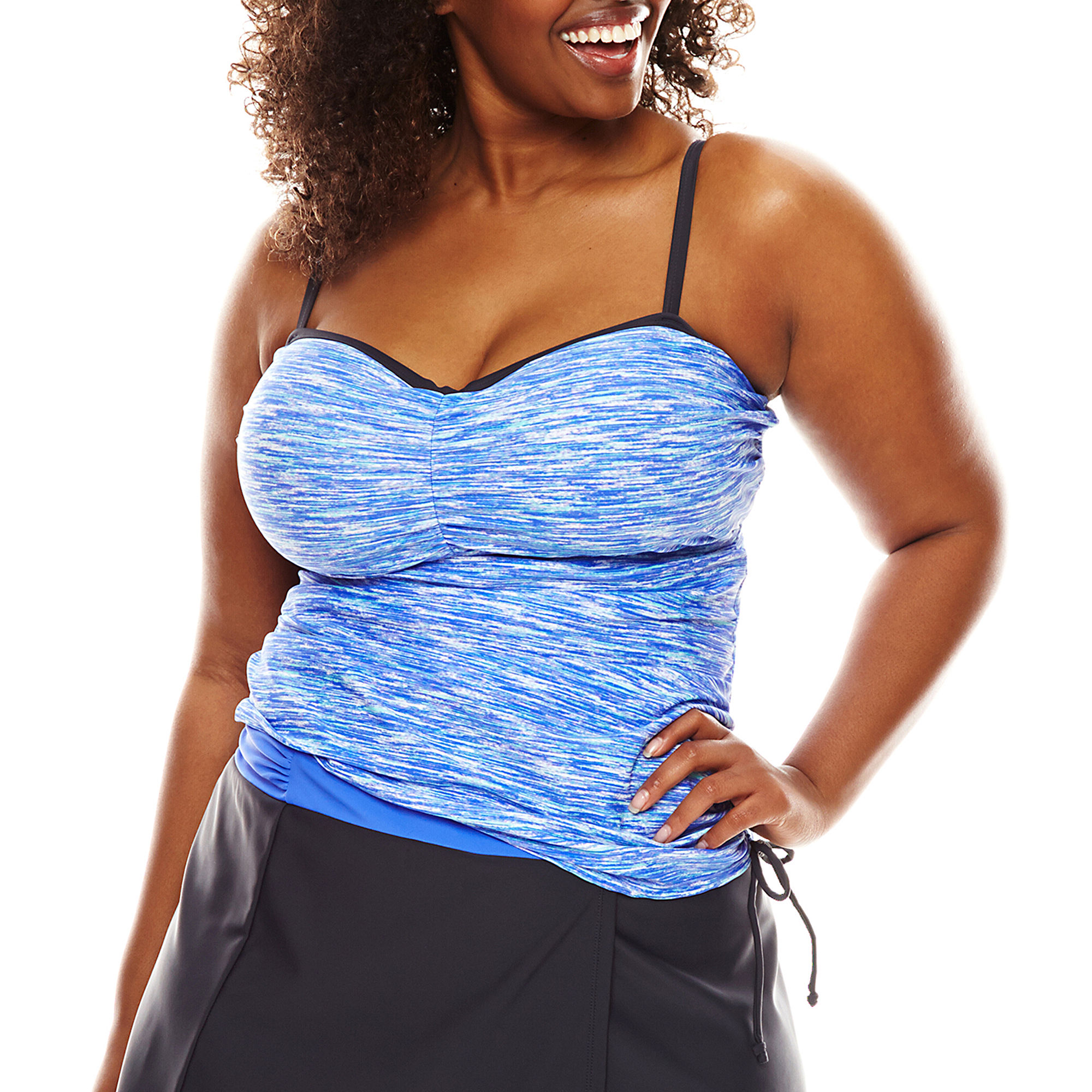 Free Country Malibu Melange Bandeaukini Swim Top – Plus
$52.00 $17.99
Store: JCPenney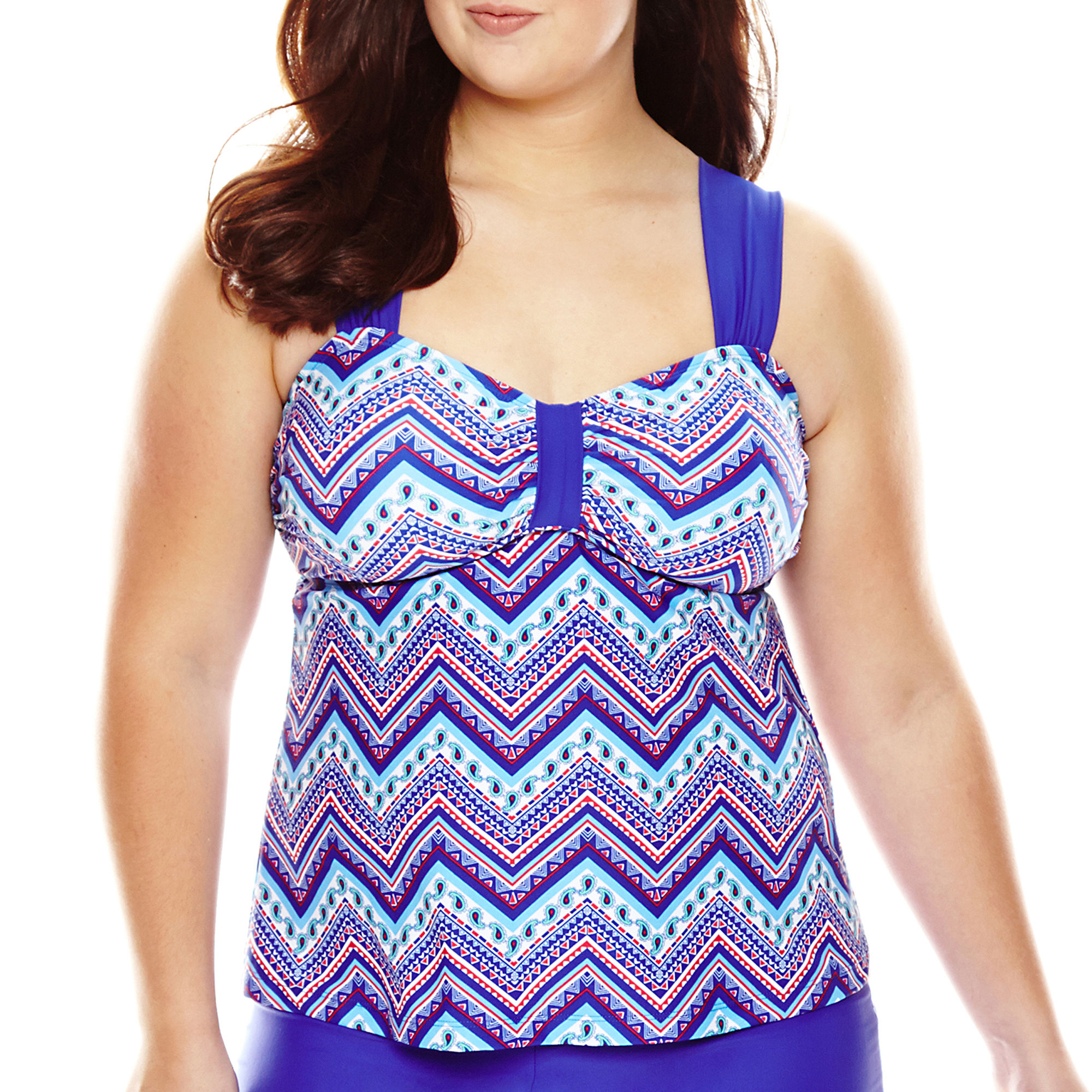 Arizona Americana Chevron Bandeaukini Swim Top – Juniors Plus
$40.00 $14.99
Store: JCPenney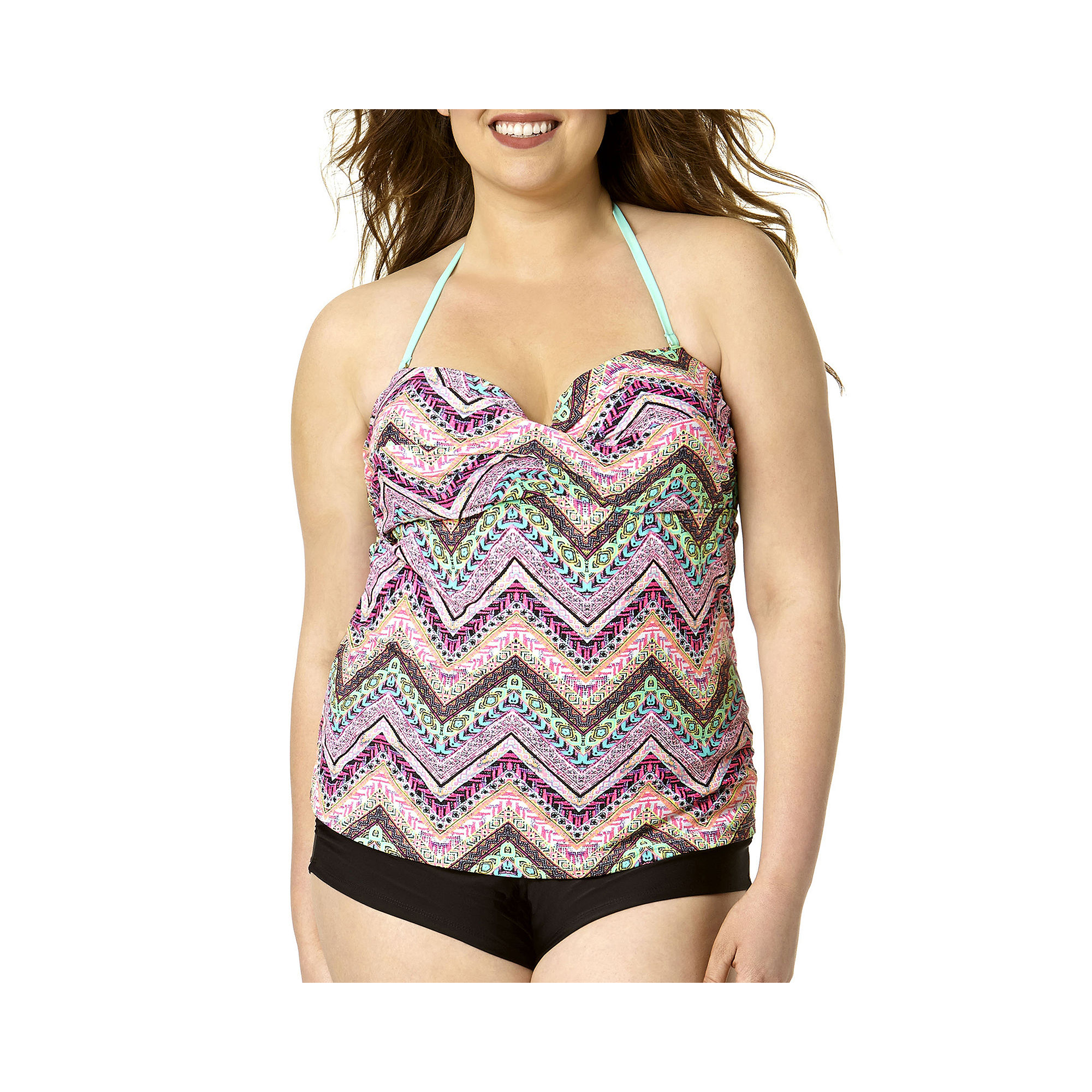 Arizona Chevron Twisted Bandeaukini Swim Top – Juniors Plus
$40.00 $12.99
Store: JCPenney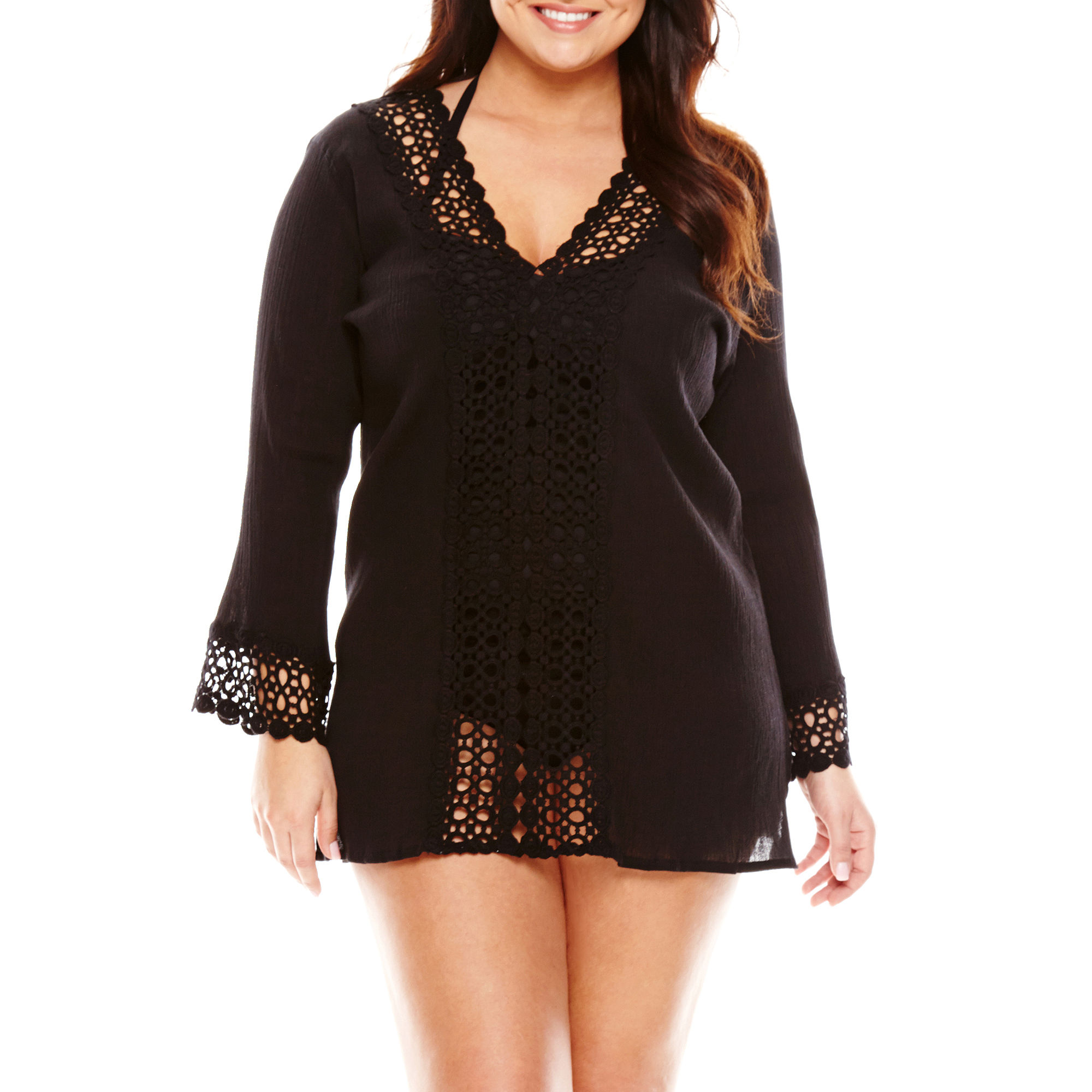 Raviya Long-Sleeve Crochet-Trim Gauze Tunic Swim Cover-Up – Plus
$46.00 $14.99
Store: JCPenney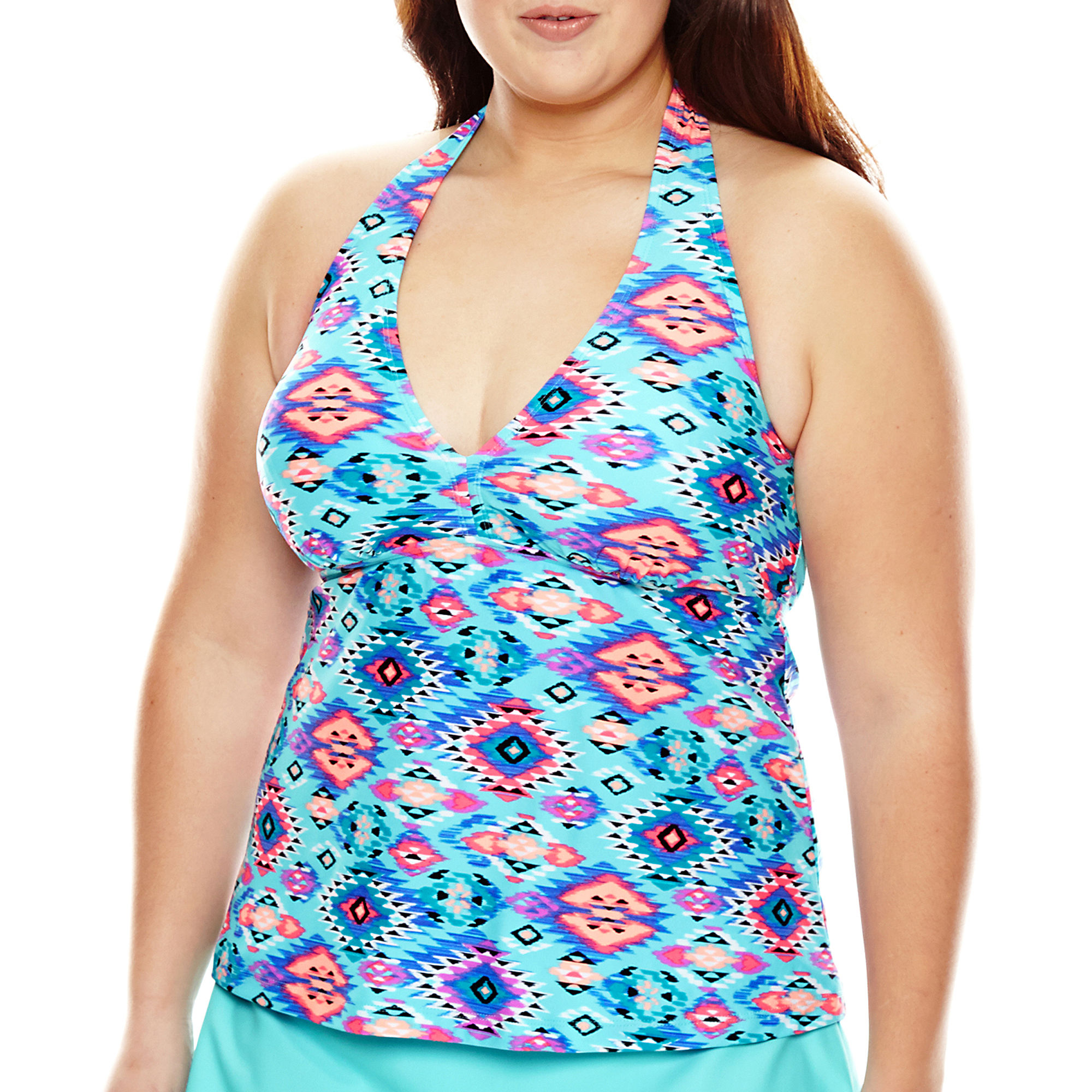 Arizona Tribal Fusion Halterkini Swim Top – Juniors Plus
$40.00 $14.99
Store: JCPenney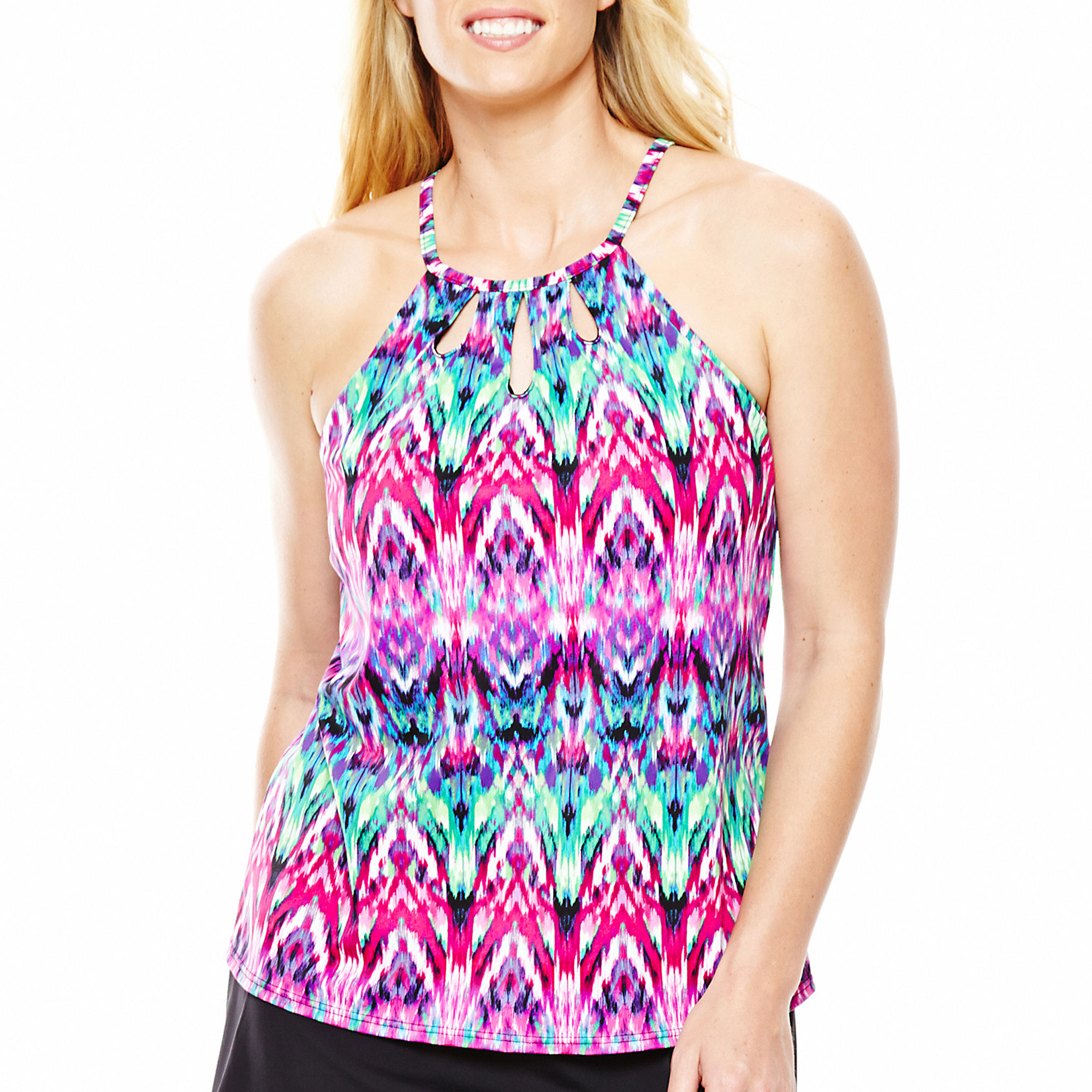 Jamaica Bay High-Neck Halterkini Swim Top – Plus
$52.00 $17.99
Store: JCPenney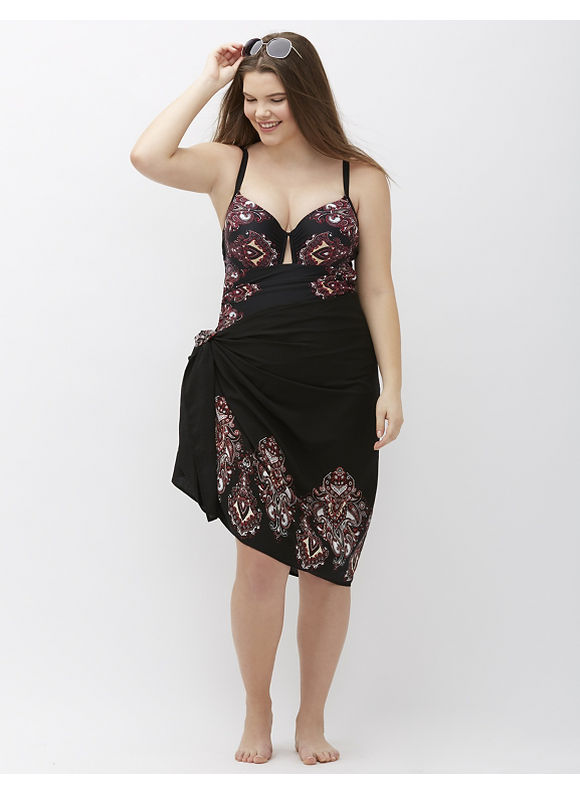 Cacique Plus Size Paisley pareo swim cover up, Women's, Size: 14/20, Black Paisley
$58.50 $19.98
Store: Lane Bryant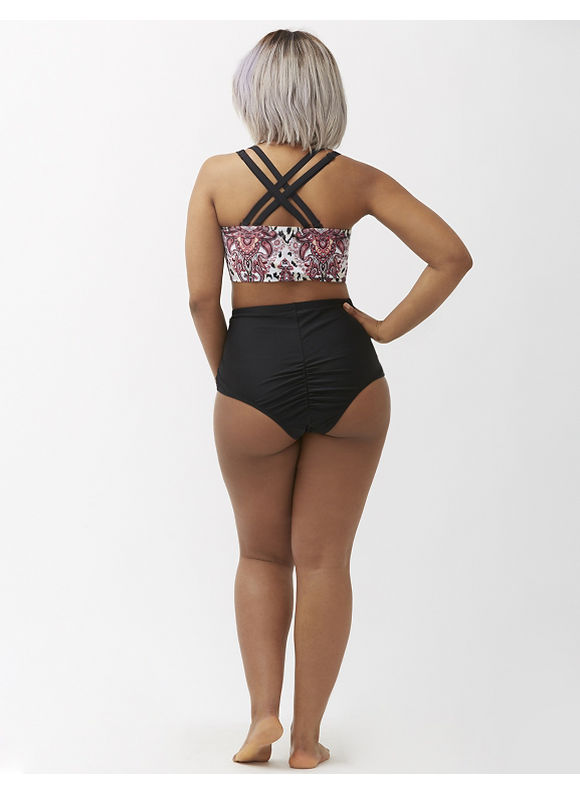 Cacique Plus Size Cheeky swim brief, Women's, Size: 28, Black
$50.50 $19.98
Store: Lane Bryant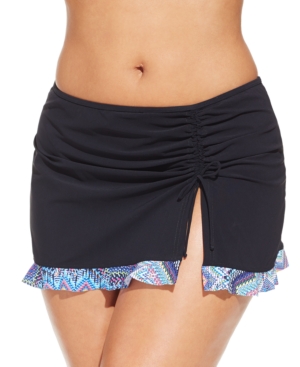 Profile by Gottex Plus Size Printed-Hem Swim Skirt Women's Swimsuit
$102.00 $19.99
Store: Macys.com
Avenue Plus Size Chevron Ring Cover-Up
$50.00 $12.88
Store: Avenue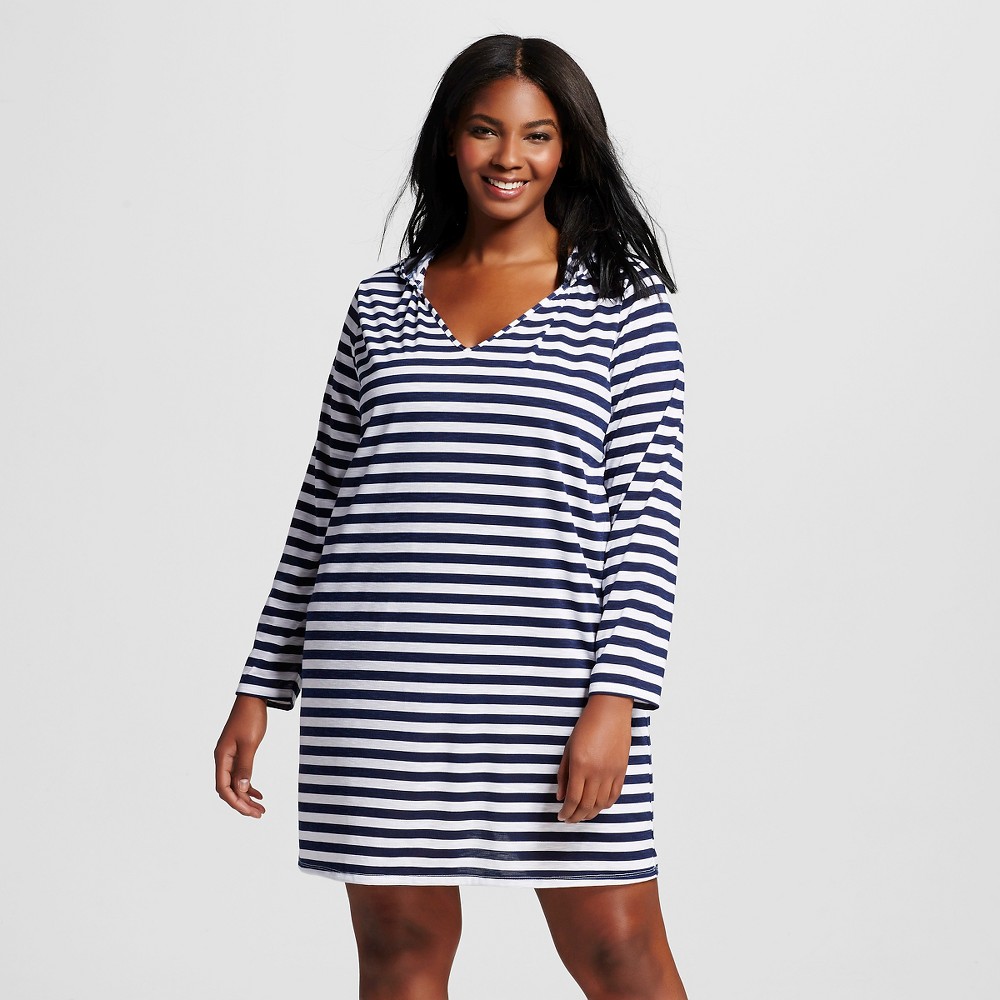 Women's Plus Size Cover Up Dress Navy (Blue) 1X – Ava & Viv
$24.99 $17.49
Store: Target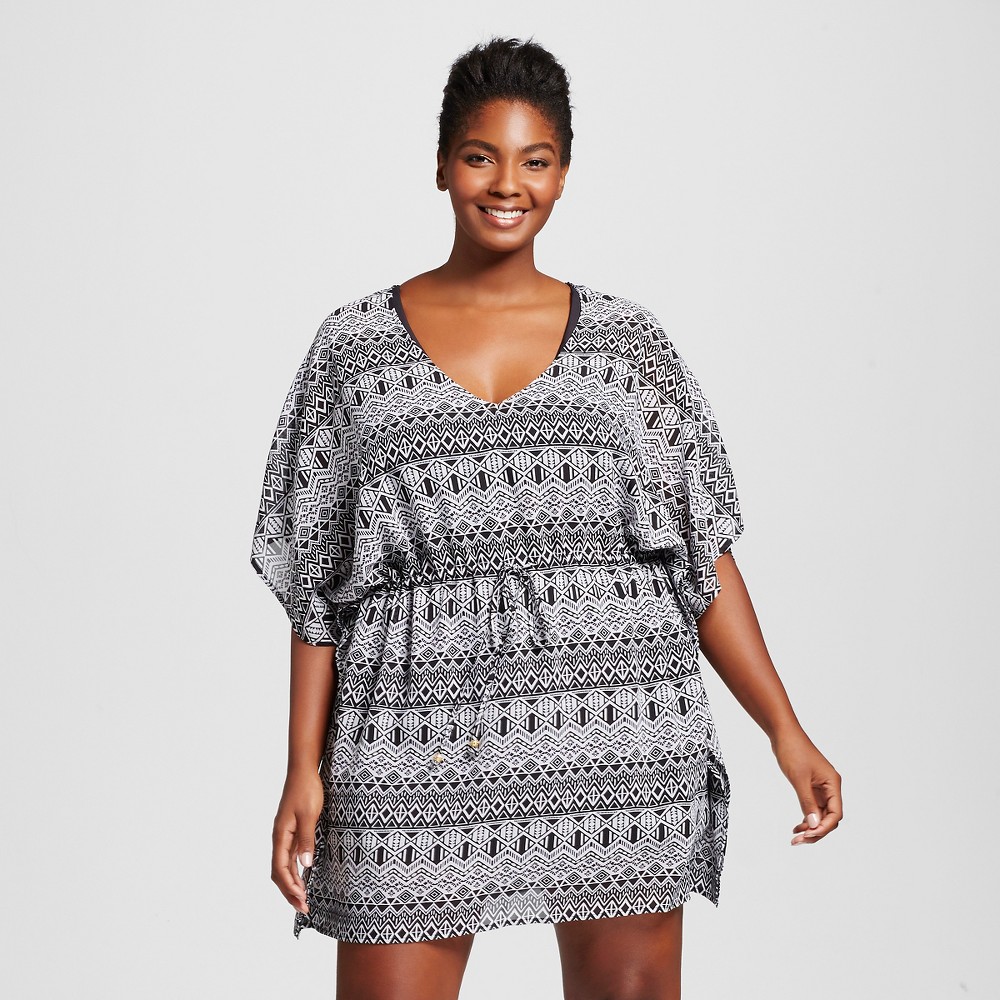 Women's Plus Size Cover Up Dress Black 3X – Ava & Viv
$22.99 $16.09
Store: Target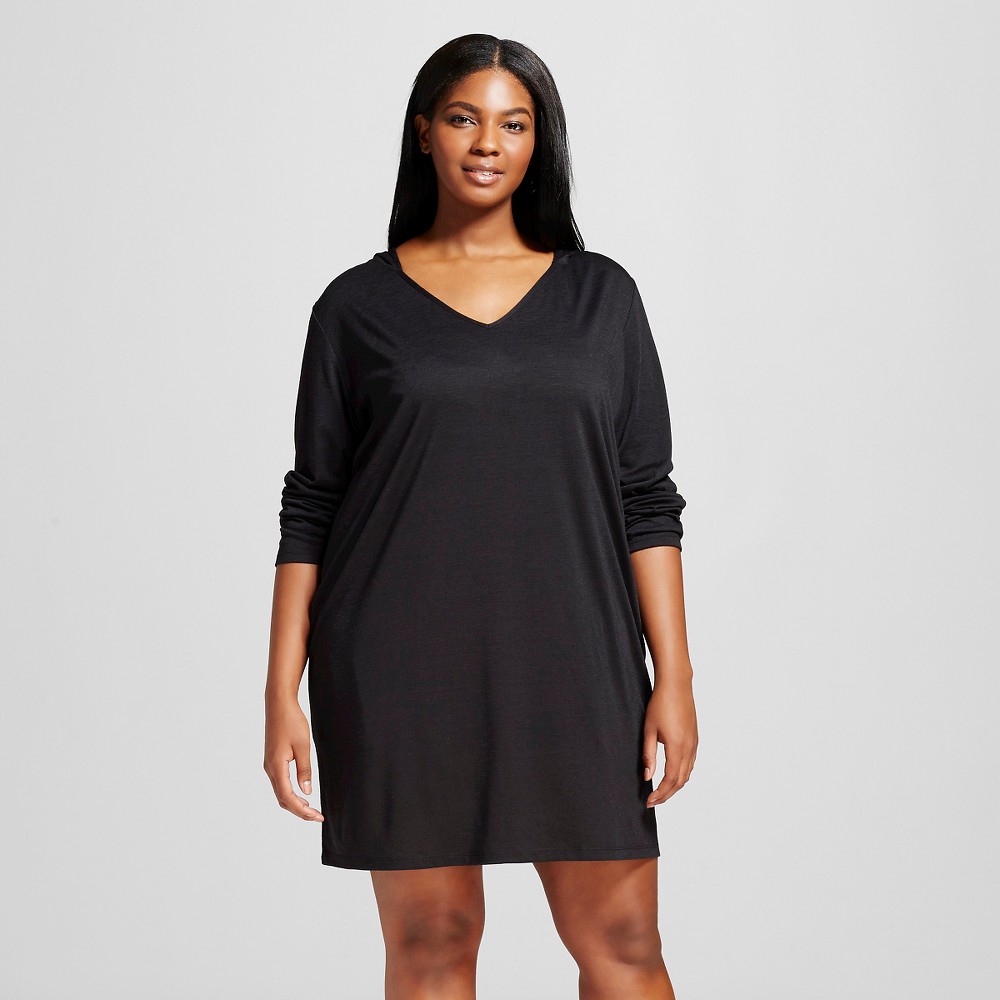 Women's Plus Size Cover Up Dress Black 3X – Ava & Viv
$24.99 $17.49
Store: Target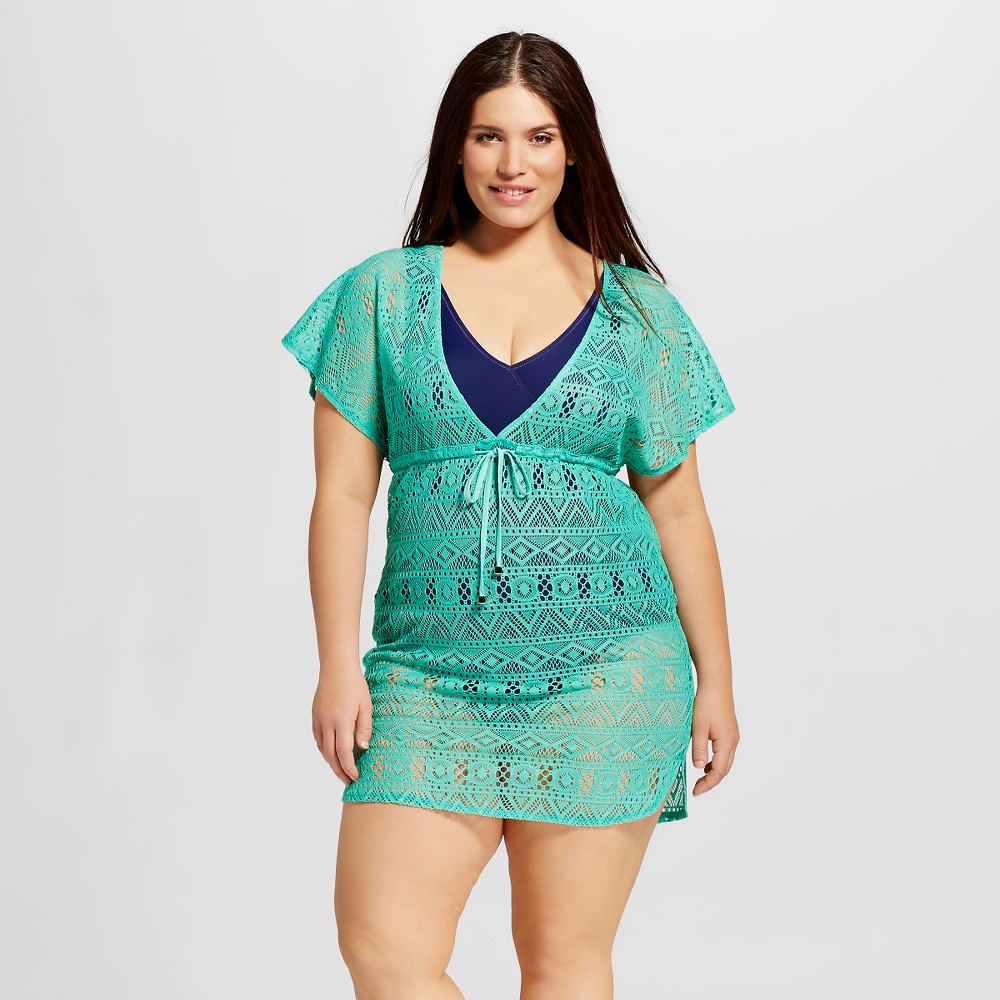 Women's Plus Size Malibu Swim Cover Up Navy (Blue) Xxl – Marie Meili, Size: Xl
$34.99 $17.48
Store: Target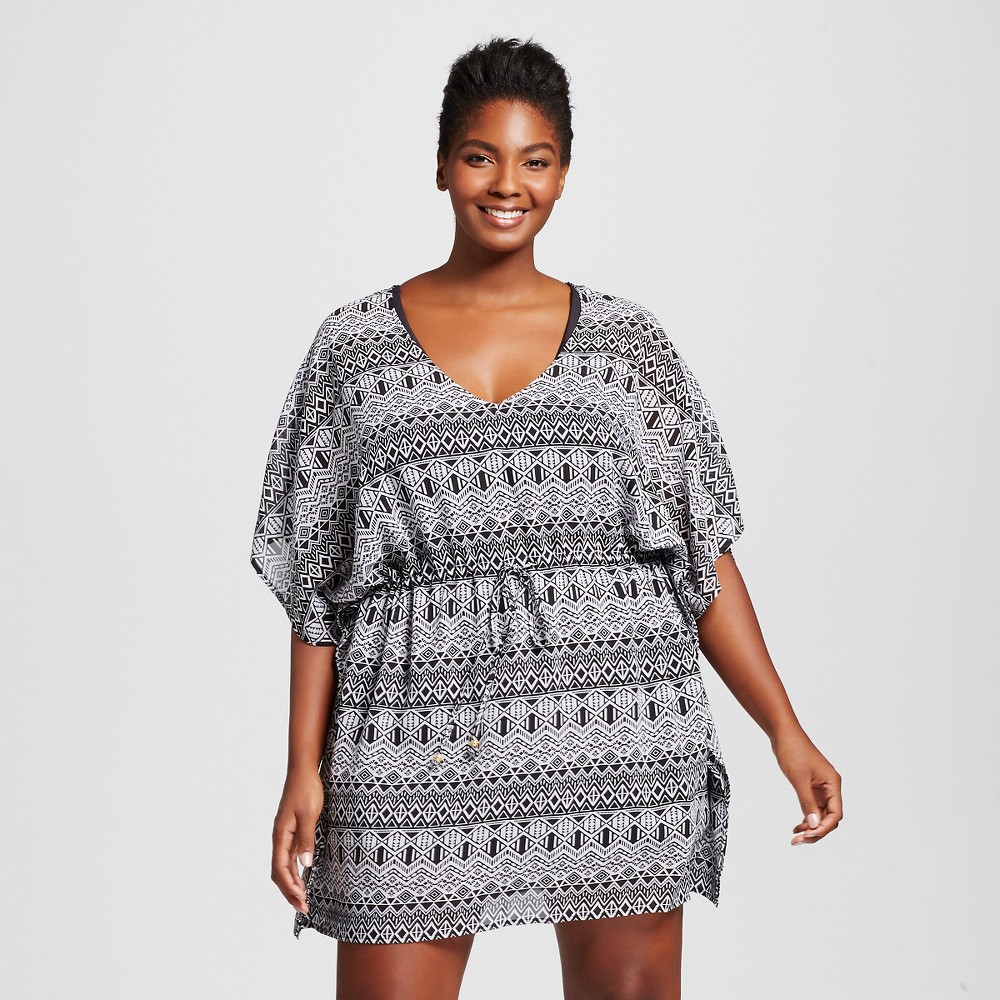 Women's Plus Size Cover Up Dress Black 1X – Ava & Viv
$22.99 $16.09
Store: Target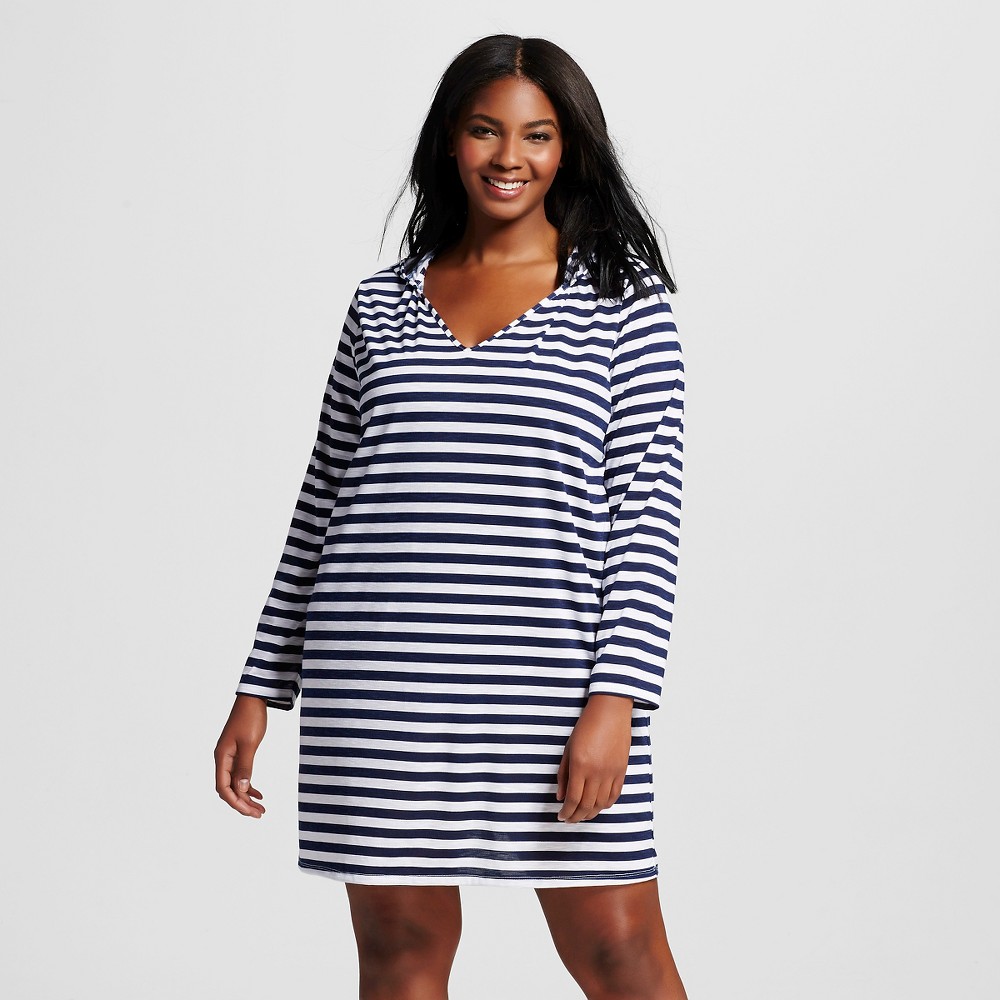 Women's Plus Size Cover Up Dress Navy (Blue) 3X – Ava & Viv
$24.99 $17.49
Store: Target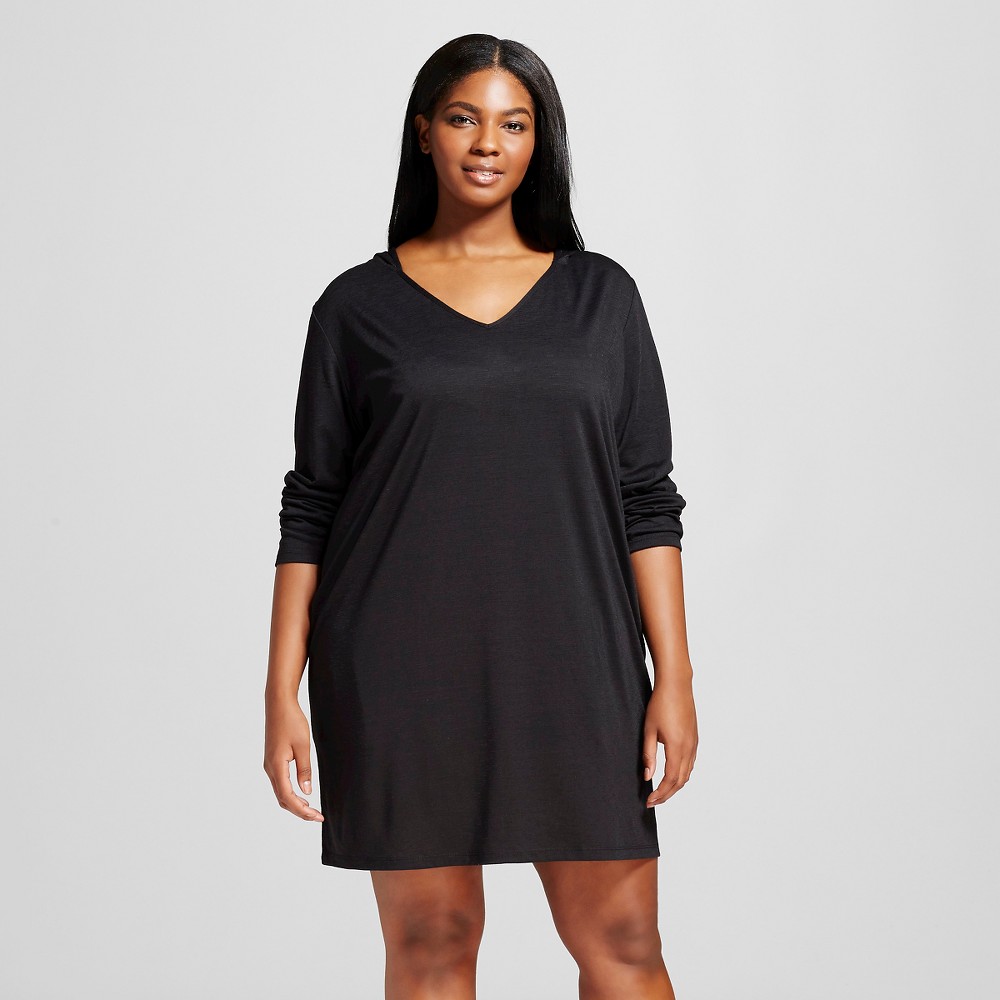 Women's Plus Size Cover Up Dress Black 2X – Ava & Viv
$24.99 $17.49
Store: Target
Comments
comments
Google+ Comments