Puffer jackets are all the rage when it comes to keeping warm this winter.
If you are like me, you are probably concerned about how someone with curves can pull off a look that is called "Puffer".
How to wear a "PUFFER" Jacket #PlusSize #Fashion
Puffer jackets get their name because they are over-filled with feathers or feather-alternatives. The filling in these jackets give the jackets a 'puffy' look.
The good news is that puffer jackets will keep us warm when it is cold outside.
How could they not keep us warm with all of that puff- right?
The not so good news is that the puffer jackets can make anyone look big.
To be honest, when I am wearing a puffer jacket, I am probably trying to keep warm more than I am trying to make a fashion statement. After all, it could be what I have on under that jacket that can really make any kind of a fashion statement.
But, there is also the reality that I might bump into a reflective glass door or mirror while I am in that warm jacket. I want to feel like I am wearing this puffy jacket in an okay way.
What should we look for in a 'puffy' jacket?
As a gal with curves, I am looking for this:
Some kind of a belt that I have the option to wear in order to let the world know that I do have a waist.
A puffy style jacket that is of the correct proportions so that I feel as if I an wearing it and it is not wearing me.
A jacket that has slanted pockets, pockets well positioned, or has some kind of similar design element that will slim my look.
Here are some examples of puffy-style jackets for curvy women.
SHINY BELTED PUFFER [Read more]
SHINY BELTED PUFFER [Read more]
OE CONTRAST TRIM PUFFER [Read more]
OE CONTRAST TRIM PUFFER [Read more]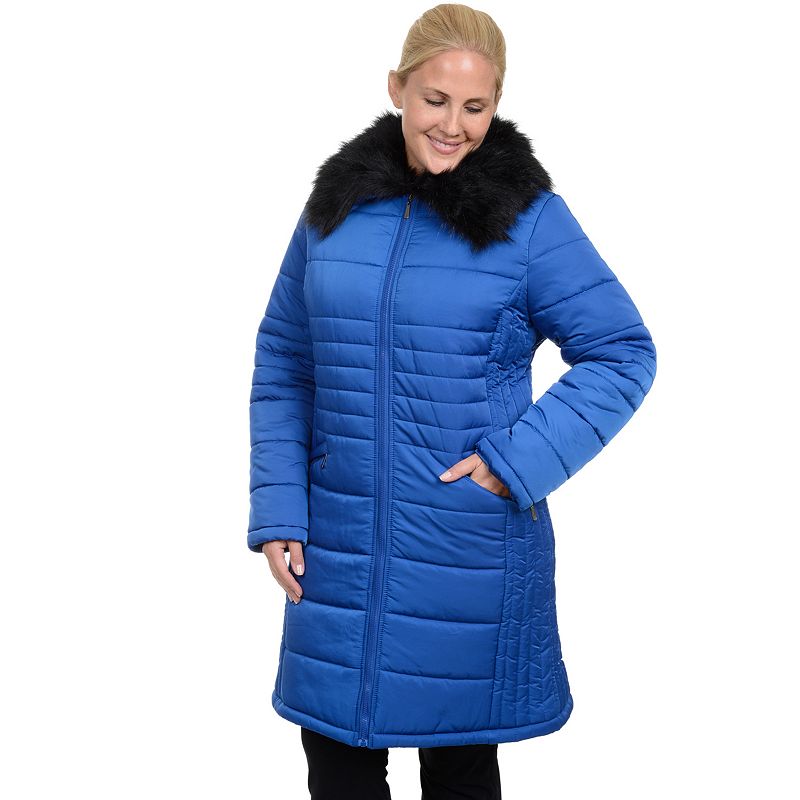 Plus Size Excelled Quilted Puffer Jacket, Women's, Size: 1XL, Blue
This women's quilted puffer jacket from Excelled will keep you warm and stylish all winter long. Longer length keeps you covered Detachable faux-fur collar Zip front Long sleeves Full lining 2-pocket Fabric & Care Polyester Machine wash Imported Size: 1… [Read more]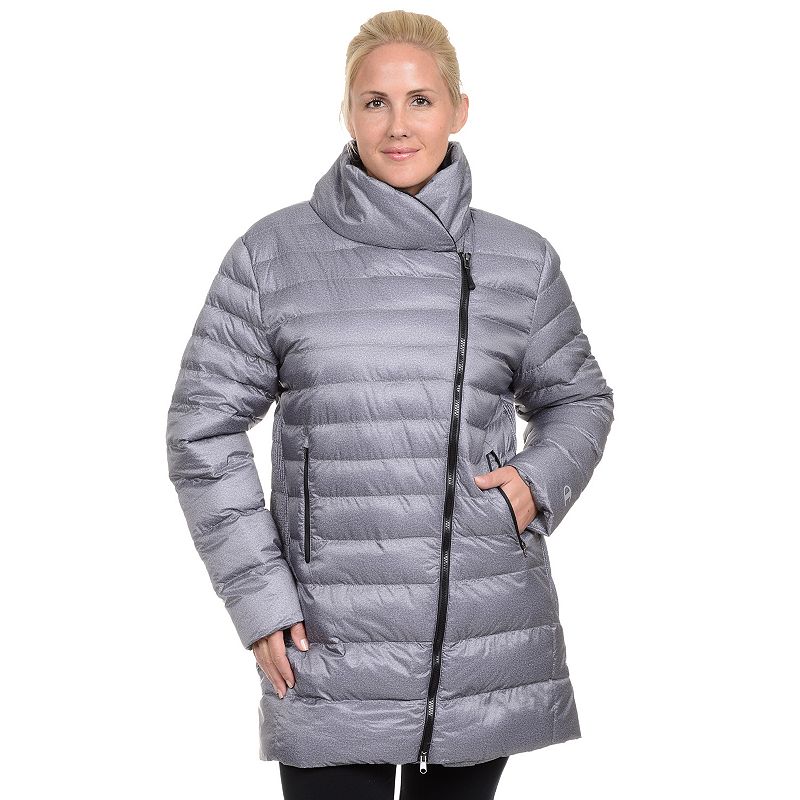 Plus Size Champion Asymmetrical Puffer Jacket, Women's, Size: 1XL, Grey
Find comfort and style with this women's Champion jacket. Its water- and wind-resistant puffer design and soft polyfill keep you comfy and dry, wear after wear. Funnel neck Asymmetrical zip front Long sleeves 2-pocket Fabric & Care Polyester Machine was… [Read more]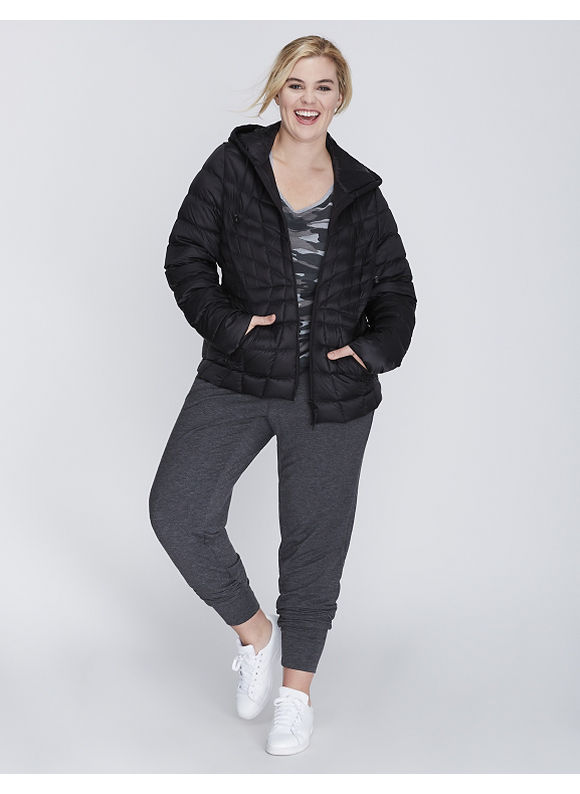 Lane Bryant Plus Size Packable Puffer Jacket, Women's, Size: 18/20, Black
Lane Bryant, available in Plus Size. Meet your new freezing-temps hero. Our packable puffer's advanced microfibers stay crazy warm (thanks to Primaloft technology) and the lightweight construction keeps bulk at bay. Folds into attached pouch for easy packin… [Read more]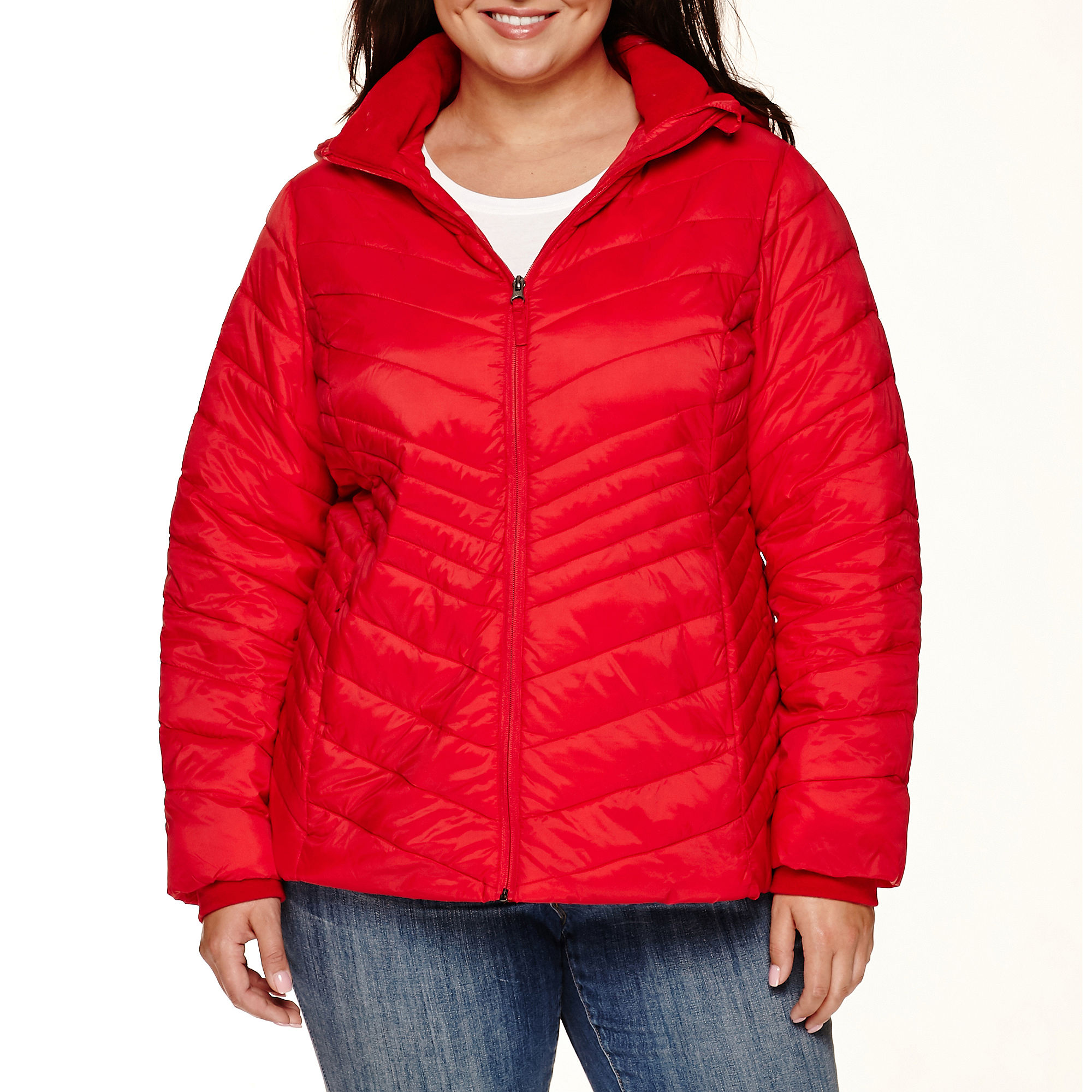 Xersion™ Packable Puffer Jacket-Plus
This puffer jacket has a removable hood and is packable, so you can bring it with you wherever you go. zip closure packable removable hood nylon with polyester fill machine wash, line dry imported [Read more]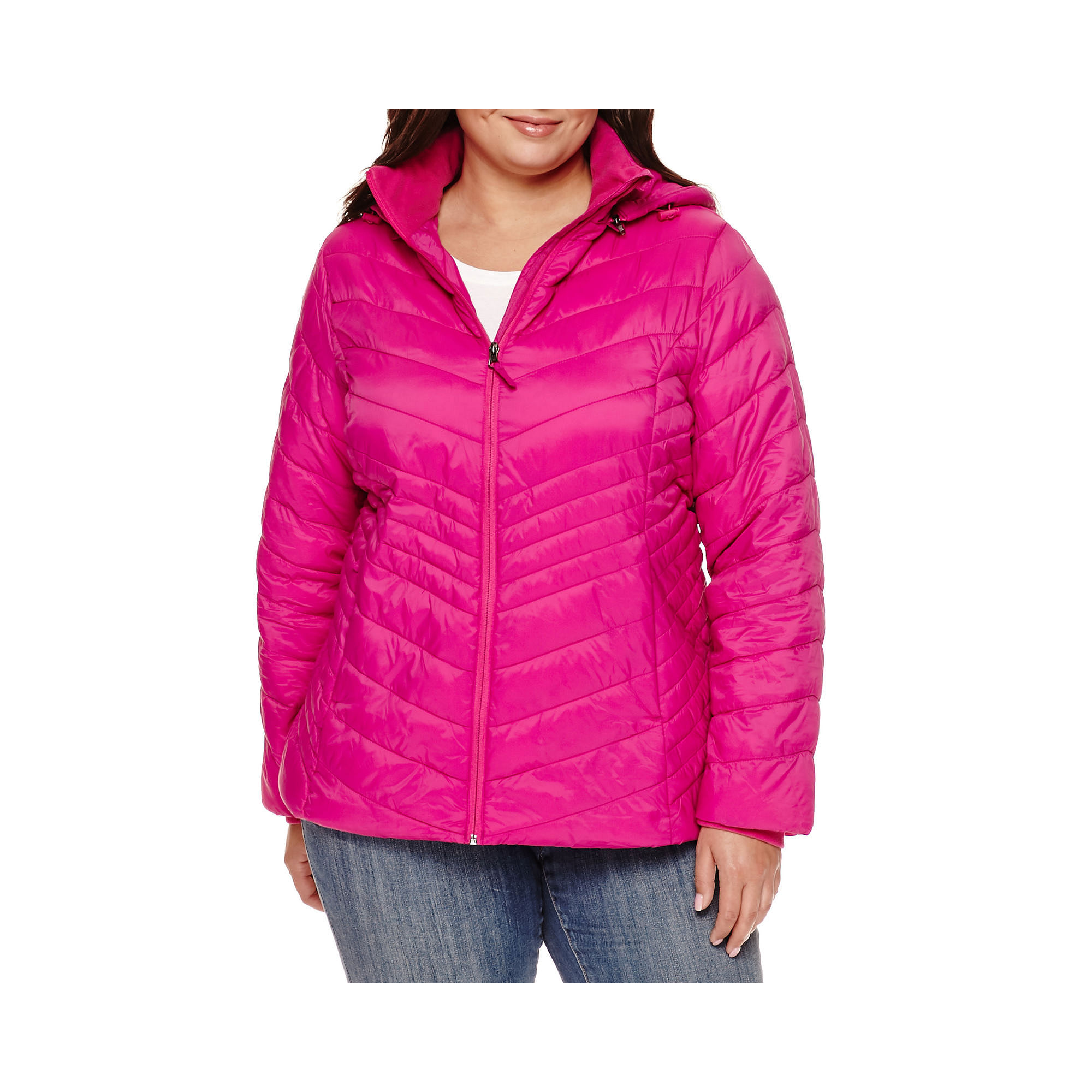 Xersion™ Packable Puffer Jacket-Plus
This puffer jacket has a removable hood and is packable, so you can bring it with you wherever you go. zip closure packable removable hood nylon with polyester fill machine wash, line dry imported [Read more]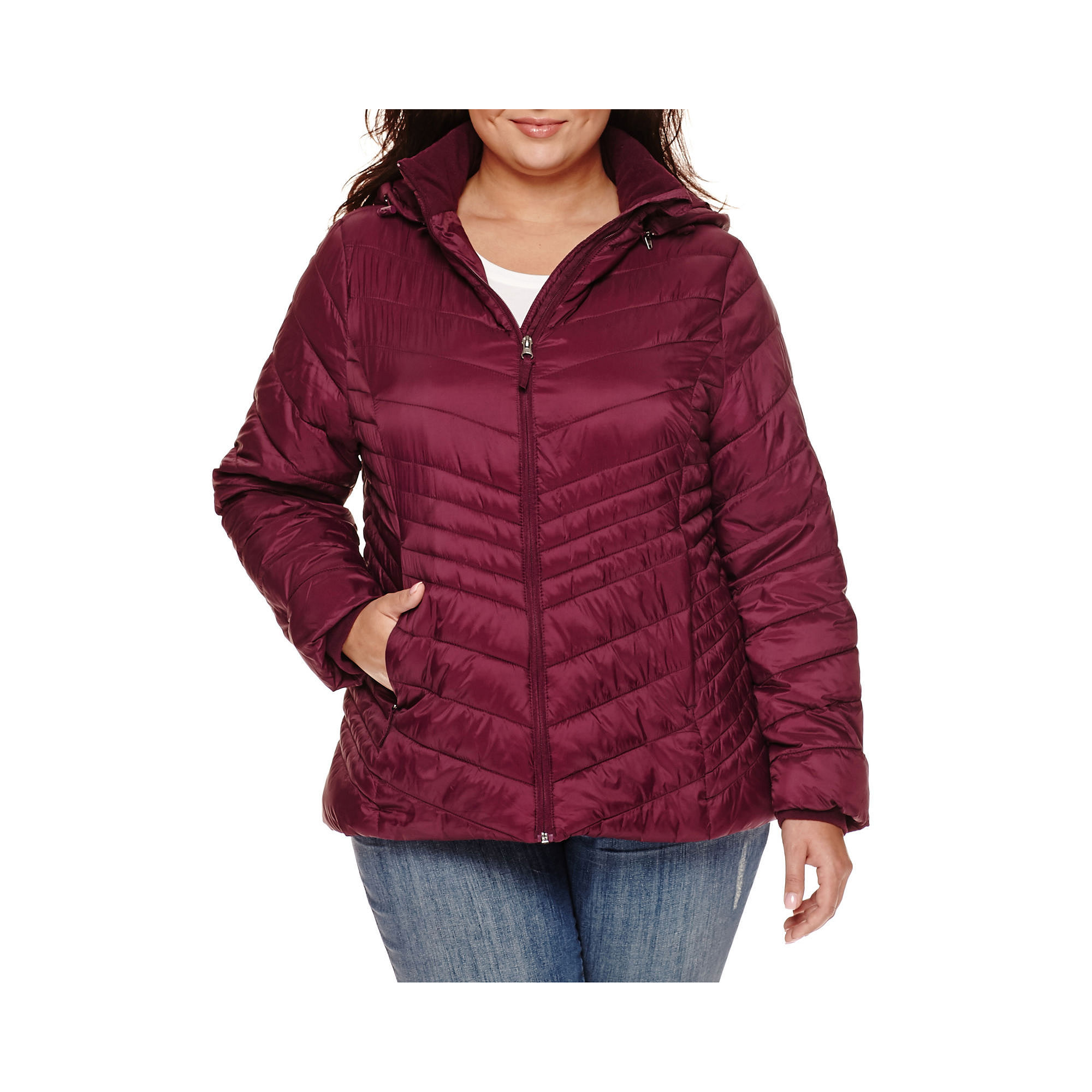 Xersion™ Packable Puffer Jacket-Plus
This puffer jacket has a removable hood and is packable, so you can bring it with you wherever you go. zip closure packable removable hood nylon with polyester fill machine wash, line dry imported [Read more]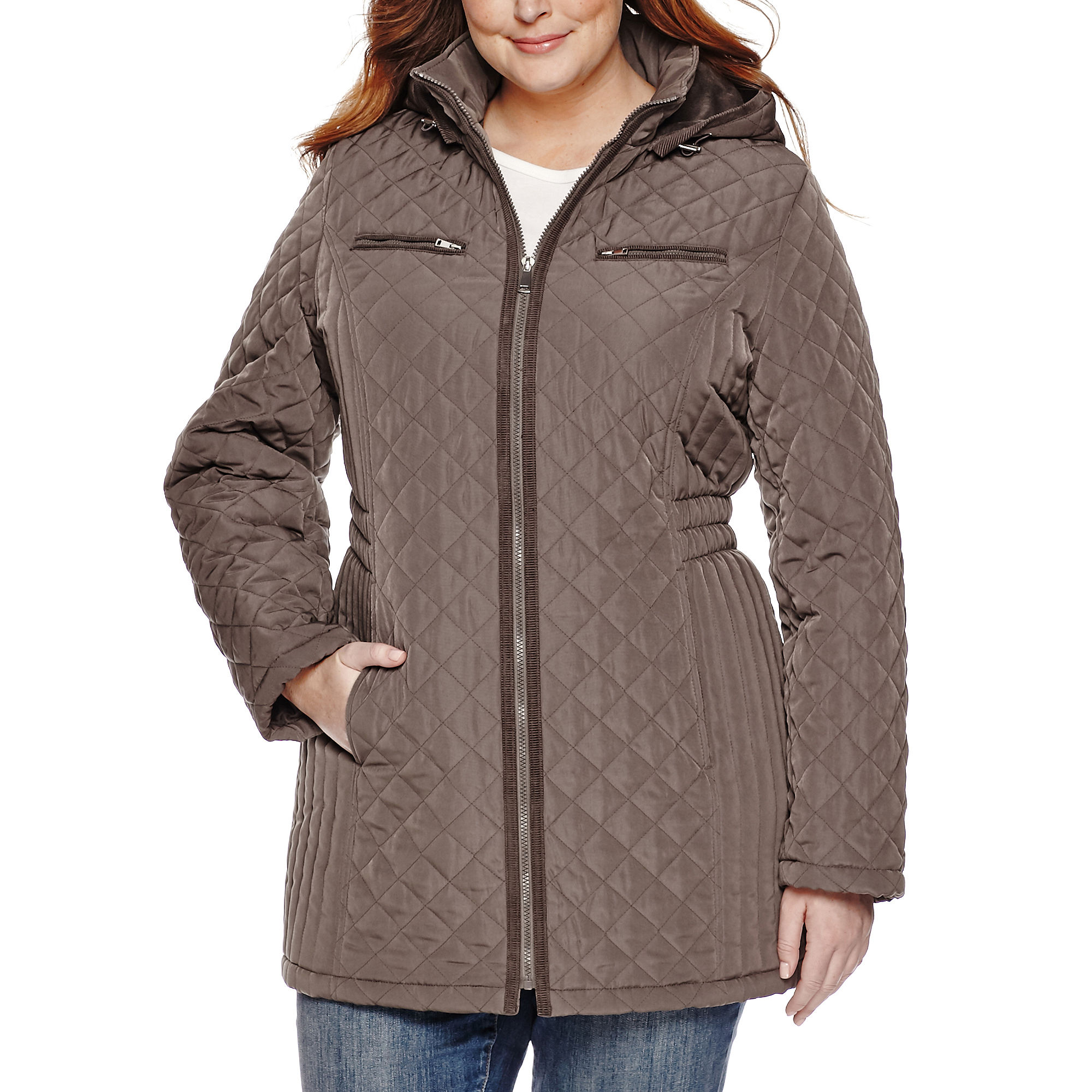 St. John's Bay Quilted Zip-Front Long Puffer Coat – Plus
Ensure you stay warm in the chilly weather by wearing our stylish quilted long puffer coat by St. John's Bay. removable hood zip front closure exterior pockets fully lined 32" length polyester; polyester fiber fill washable imported [Read more]
St. John's Bay Quilted Zip-Front Long Puffer Coat – Plus
Ensure you stay warm in the chilly weather by wearing our stylish quilted long puffer coat by St. John's Bay. removable hood zip front closure exterior pockets fully lined 32" length polyester; polyester fiber fill washable imported [Read more]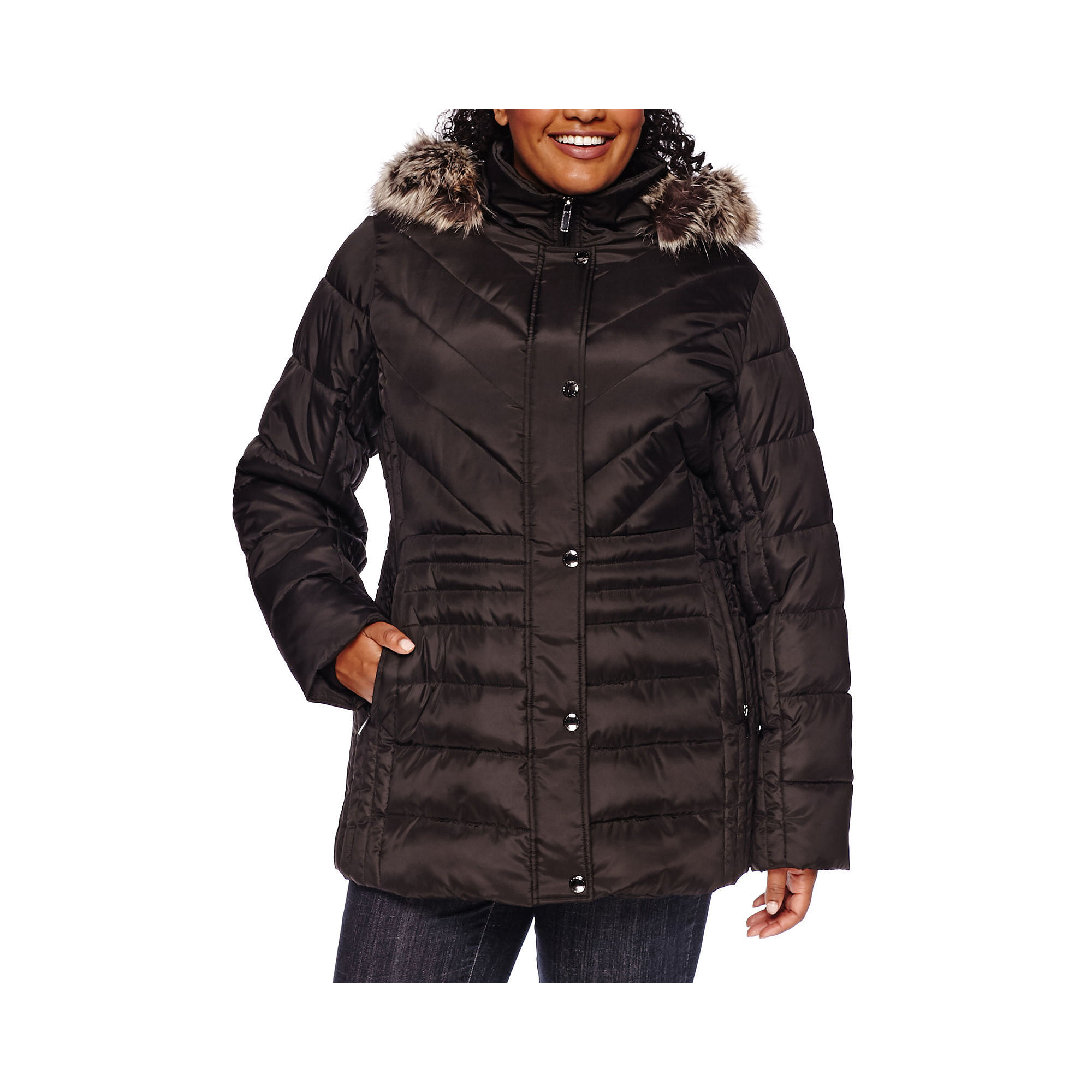 Liz Claiborne Side-Panel Puffer Jacket with Faux-Fur Hood – Plus
Enjoy the heavy and durable comfort of our puffer jacket with the luxury of faux fur to keep your warm. zip closure faux fur trim 32" length polyester washable imported [Read more]
Avenue Plus Size Ruched Puffer Coat
Quilted, plus size puffer coat. Water-resistant. Removable faux fur trim hood. Zip closure. Angled zip pockets with fleece lining. Ruching at the sides. Ribbed, knit trim collar and cuffs. Fully lined. Polyester exclusive of trim. Hand wash. Imported. Appro… [Read more]
Avenue Plus Size Faux Fur Trim Snap Puffer Coat
Plus size puffer coat. Detachable hood with adjustable bungee, faux sherpa lining and faux fur trim. Stand-up collar. Front zipper with snap closure. On-seam snap pockets at the hips with faux sherpa lining. Interior pocket. Lined interior. Shell: polyester… [Read more]
Avenue Plus Size Hooded Puffer Jacket
Plus size puffer jacket. Detachable hood with adjustable bungee and faux sherpa lining. Stand-up collar. Front zipper closure. Mixed puffer and soft shell material. Zipper pockets at waist. Angled pockets at the hips. Lined interior. Shell: polyester. Puffe… [Read more]
Avenue Plus Size Faux Fur Trim Puffer Coat
Plus size puffer coat. Detachable hood with adjustable bungee, faux sherpa lining and faux fur trim. Stand-up collar. Front zipper closure. On-seam pockets at the hips. Interior phone pocket. Lined interior. Shell: polyester. Lining: Polyester. Hand wash. I… [Read more]
Comments
comments
Google+ Comments