The maxi dress has made a comeback this spring.

How to Wear a Maxi Length #PlusSize #Fashion
A maxi dress, or skirt, has a length that hits anywhere from just above the ankle to somewhere around the floor.
To pull this style off, here is what take into consideration:

A maxi length can work on any kind of body
Shorter gals should opt for a length that still shows some ankle in order to not look like the dress or skirt is overpowering. Stick to designs that do not involve a lot of fabric- keep it simple.
Gals with wider hips look best in a skirt or dress that is cut straight rather than one with a lot of fabric and detailing.
Boyish figures, a figure with not a lot of waist definition, do well when there is a pattern or detailing that creates the illusion of a waist.
Curvy gals, with a defined waist, can draw attention to the waist by drawing attention to it with a defined waistband, belt, or detailing.
Top heavy gals should opt for a dress or a skirt that is not too high and pair it with a solid color top that also has a deep v neck or shows some skin.
Maxi's are being paired with sandals, gladiator-style shoes, flats, and heels. How you look depends on the balance created between the shirt/dress and the shoe.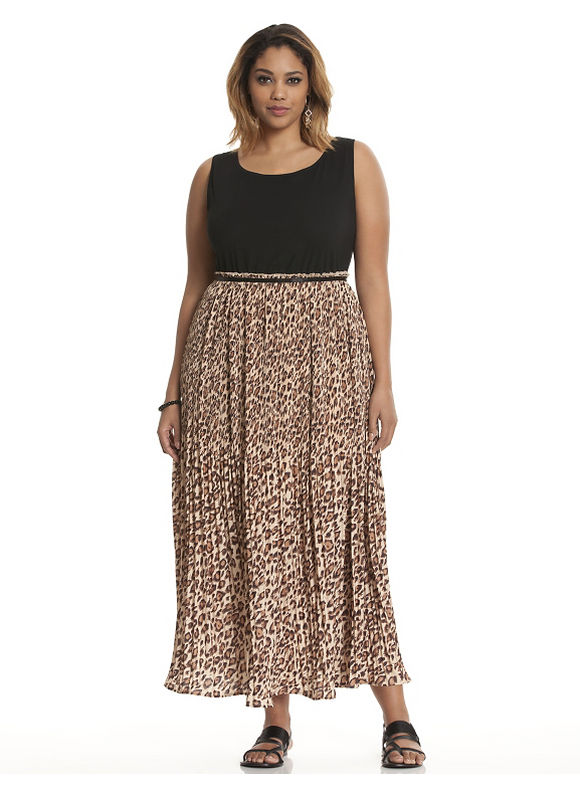 Plus Size Animal pleated maxi dress Lane Bryant Women's Size 14/16,18/20,22/24,26/28, gold
Store: Lane Bryant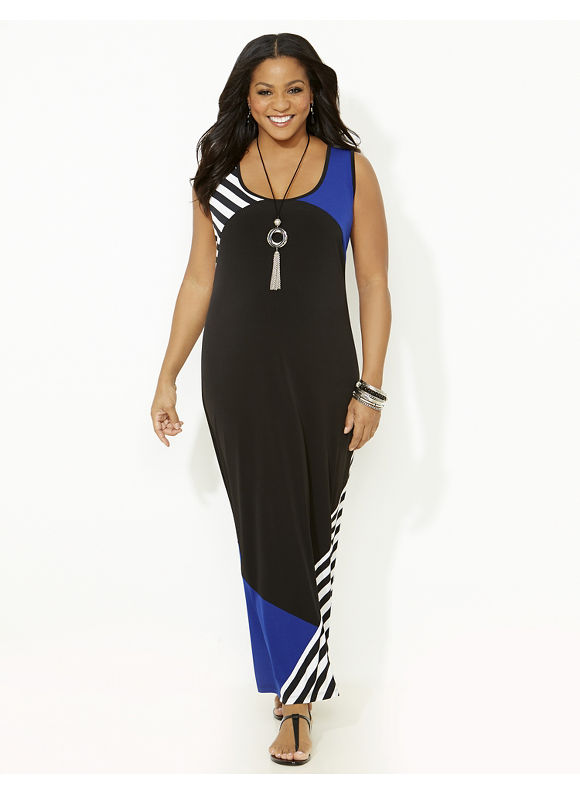 Plus Size Solid & Stripe Colorblock Maxi, Catherines Women's Size 1X,2X,3X, Galaxy Blue
Store: Catherines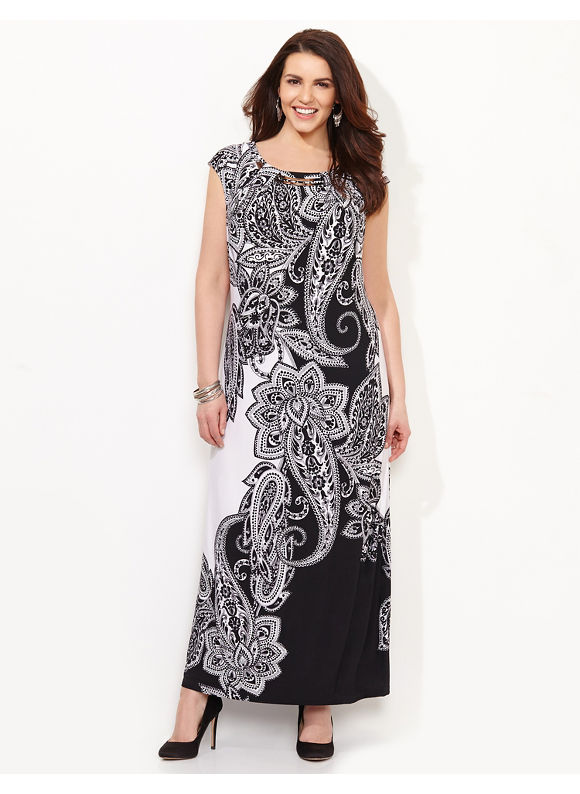 Plus Size Everything & More Maxi, Catherines Women's Size 0X, black
Store: Catherines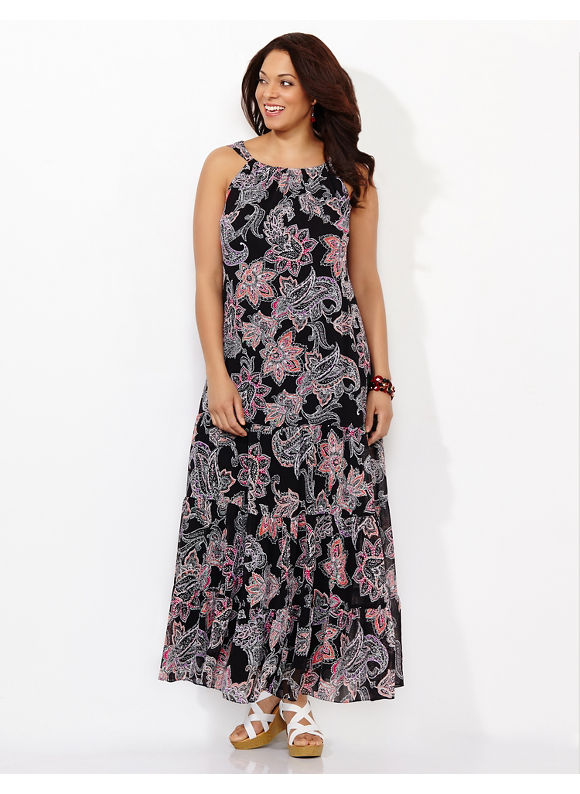 Plus Size Floral Delight Maxi, Catherines Women's Size 0X, black
Store: Catherines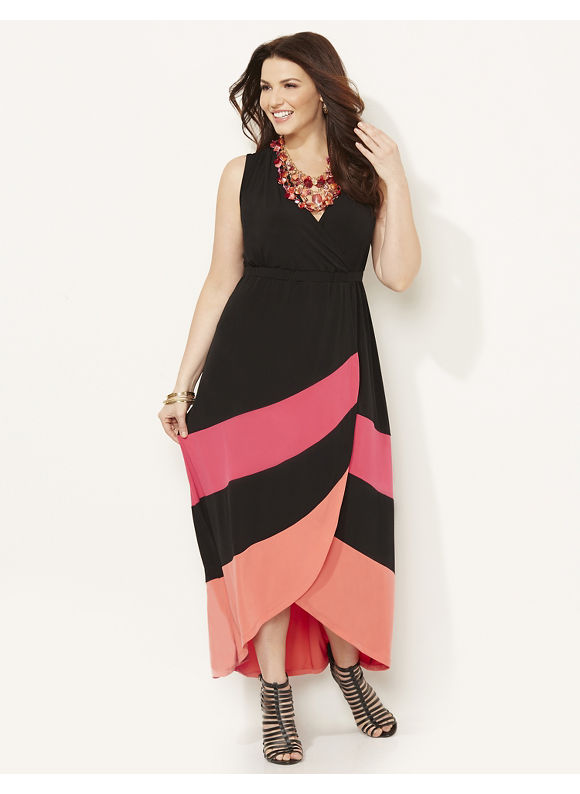 Plus Size Sorbet Maxi, Catherines Women's Size 1X,2X,3X,0X, black
Store: Catherines
Jaclyn Smith Women's Plus Pleated Chiffon Maxi Skirt
Store: Kmart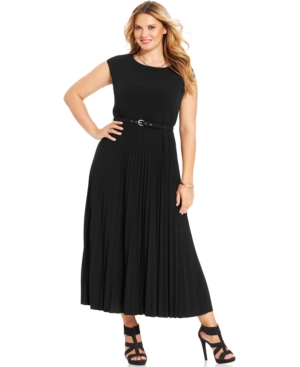 Alfani Plus Plus Size Cap-Sleeve Pleated Maxi Dress
Store: macys.com
How are you wearing your maxi? Comments
comments
Google+ Comments