Are you wearing a vest this season?
Vests are so easy to wear and they can help to slim our look.
How a Vest Can Slim Your Look
Vests are so easy to wear aren't they?
I love how you can put a vest over just about anything and you can have a cute outfit.
A vest is an easy way to update an outfit or put that final touch on any outfit. I also like that a vest can give me some warmth when I need almost an extra layer.
A vest can help to slim our look.
Have you ever noticed that a vest can make someone look slimmer?
It is true. A vest can slim our look.
Wear a long, dark vest to create the illusion that when someone views us from the front, they vest hides the outside edges of our body.
Wear a loos fitting vest with some decoration in the front and we create an instant cover for a tummy or large bust
A vest with a print worn over a monotone outfit draws the eye away from the body under it
Show off a curve with a shorter vest that is closed
A vest over a shirt that is not tucked gives the illusion that we may be without those extra bulges
Check out these vests for examples of that slimming look!
(these vests can be found at Catherine's)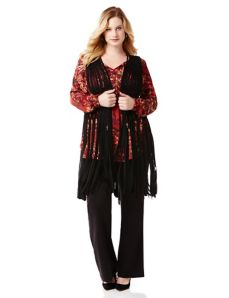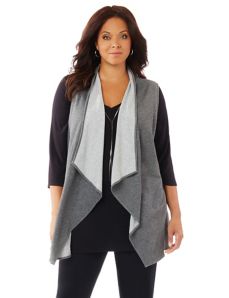 AnyWear Soft Fall Vest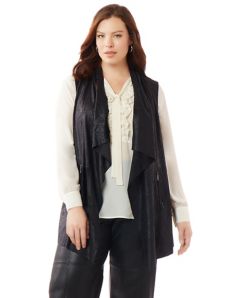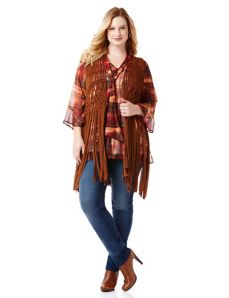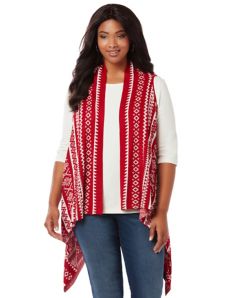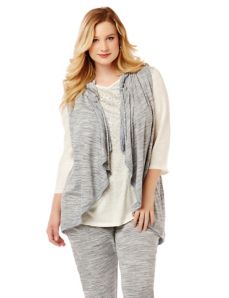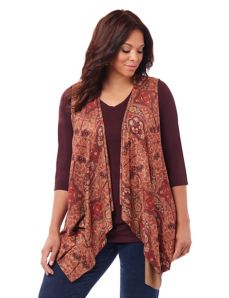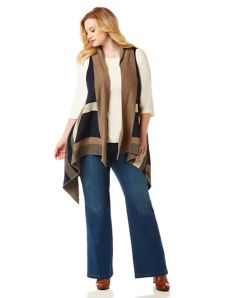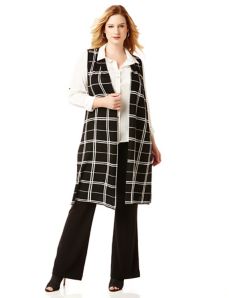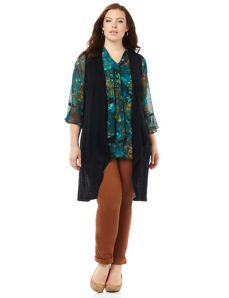 Third Street Sweater Vest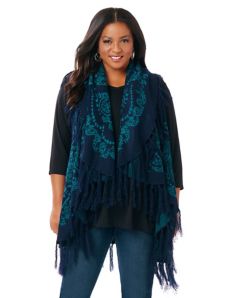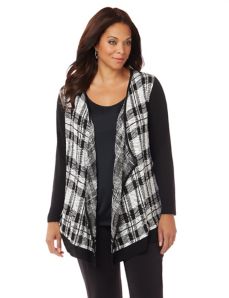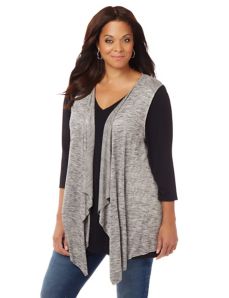 Comments
comments
Google+ Comments