A line dresses are the perfect dress for about any body type.
That is why we seem to gravitate towards them.
Find the Perfect A-Line Dress
A line dresses are those dresses that resemble the capital letter A.
Imagine your waist being the top of the a and everything below your waist as the rest of the letter A.
What the A-line dress does is enhance your waist as the smallest part of the A.
Don't have a great waist? No problem. The A-line can create one for you.
An A-line dress is the universally slimming dress for just about any gal, including the curvy gal!
Here are some examples of A-line dresses
Notice how the parts of the A falls on the models.
ING Trendy Plus Size Lace A-Line Dress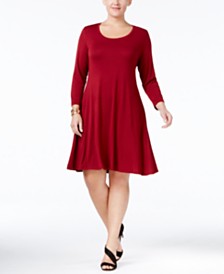 Style & Co. Plus Size Swing Dress, Only at Macy's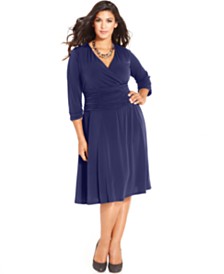 tummy control
NY Collection Plus Size Ruched A-Line Dress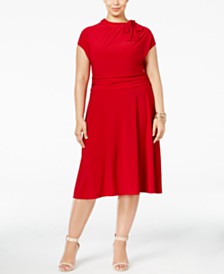 Love Squared Plus Size Tie-Neck A-Line Dress
tummy control
NY Collection Plus Size Crossover A-Line Dress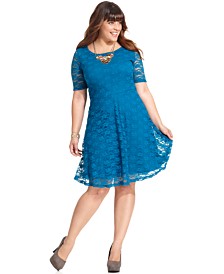 Love Squared Trendy Plus Size Short-Sleeve Lace A-Line Dress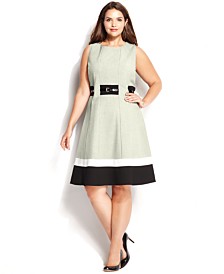 Calvin Klein Plus Size Colorblocked Belted A-Line Dress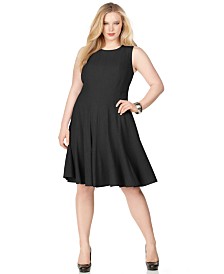 Calvin Klein Plus Size Pleated A-Line Dress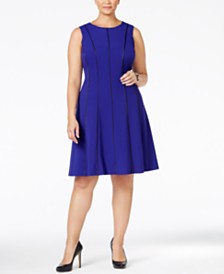 Calvin Klein Plus Size Piped A-Line Dress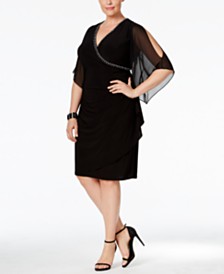 MSK Plus Size Embellished Surplice A-Line Dress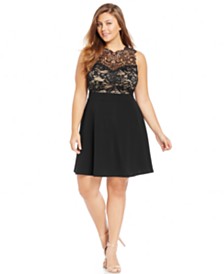 Trixxi Trendy Plus Size Lace Illusion A-Line Dress
Comments
comments
Google+ Comments