You don't have to be a super hero the wear a cape.
Capes are a great way to keep warm and look great.
A Slimming Secret- the Cape #PlusSize #Fashion

Capes could be the easiest thing that we can wear and look great while keeping warm.
Wearing a cape is way to cover what may need to be covered while showing off slimmer parts. A cape can camouflage a large bust or bottom while showing off a great pair of legs or a slim lower arm.
The good news is that cape styles are not just limited to something that we toss over ourselves.
Cape styling can be found in tops, dresses, and jacket styling.
Check out these styles to see for yourself!
PLAID ZIP FRONT N COWL NECK CA [Read more]
ELOQUII Plus Size Double Breasted Scallop Cape Coat
Classic meets contemporary in this sleek black cape coat. A scalloped edge and gold-toned buttons underline a lady-chic sensibility while scuba fabric and slit sleeves lend an effortless modernity…. [Read more]
Plus Size Madeline Dotted Zip Cape in Black – Fashion To Figure
Elevate your outerwear repertoire with the Madeline cape, a super-chic design detailed with dots and finished with a silver-tone front zip closure. Slits from shoulder to hem complete this trendset… [Read more]
Plus Size June Cape Top in Orange – Fashion To Figure
This season's power-packed piece? A plus size cape top in brilliant blue, guaranteed to rescue you from boring basics. Style with everything from jeans to skirts for an instant style refresh. Round… [Read more]
Plus Size Hollie Cape Dress in Red – Fashion To Figure
Caped and fabulous, the Hollie dress comes to the rescue-a chic LBD primed for cocktail parties, date nights and beyond. Round neck, sleeveless, cape overlay. [Read more]
Plus Size Selene Circle Cape Blazer in Black – Fashion To Figure
Whimsical meets chic with the playful circle print of our Selene caped blazer, a trendsetting silhouette crafted in classic black and white. Wear to work for a head-turning pop of pattern. [Read more]
Plus Size Aldo Cape Dress in Purple – Fashion To Figure
The season's so-now cape makes a grand and glamorous appearance on the Aldo plus size dress-a trendsetting must for cocktail parties, bridal showers and beyond. Round neck, cape overlay, fitted skirt. [Read more]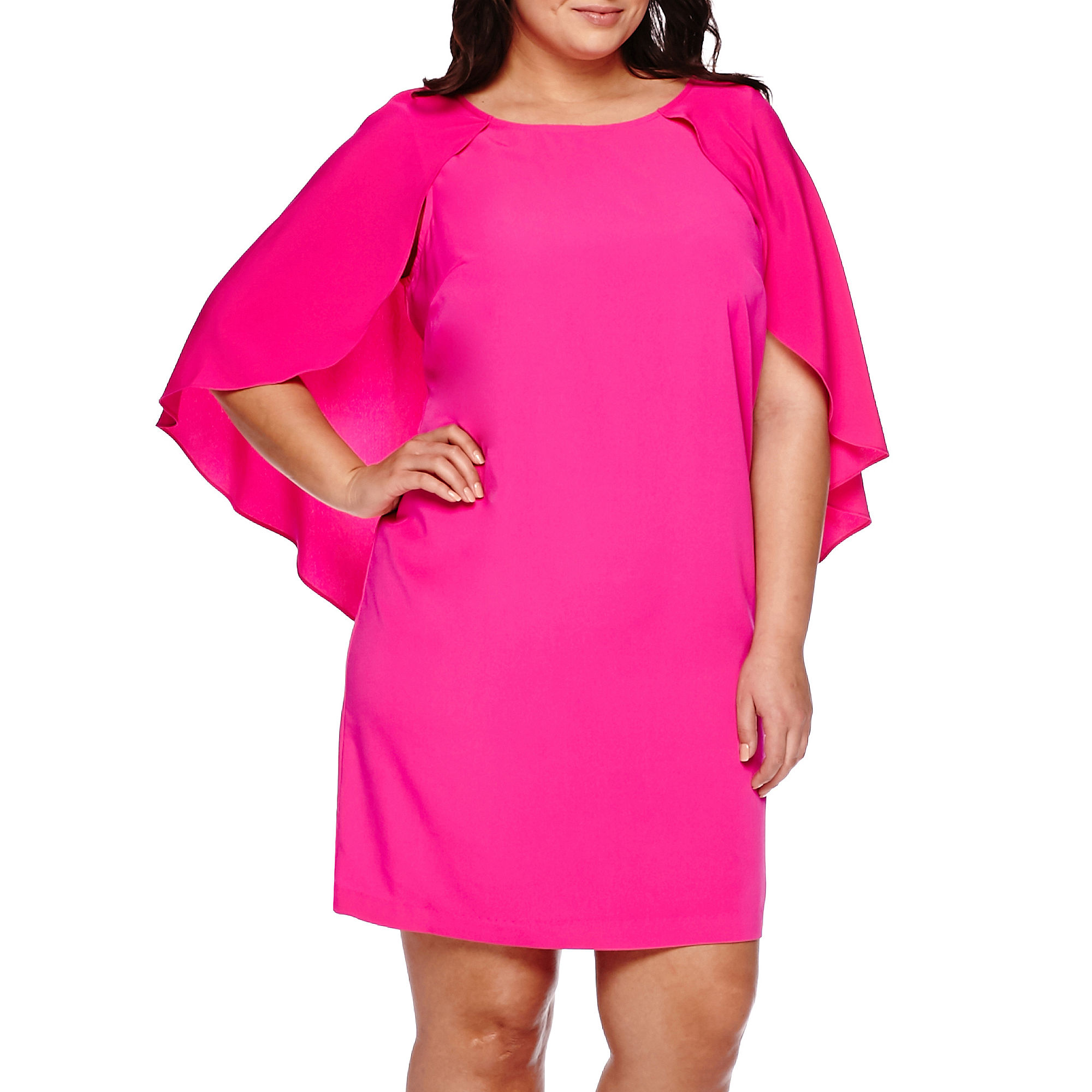 Donna Ricco Cape Sheath Dress – Plus
Command the room in style in our long-sleeve cape sheath dress, which is figure-flattering and elegant. roundneck pullover polyester washable imported [Read more]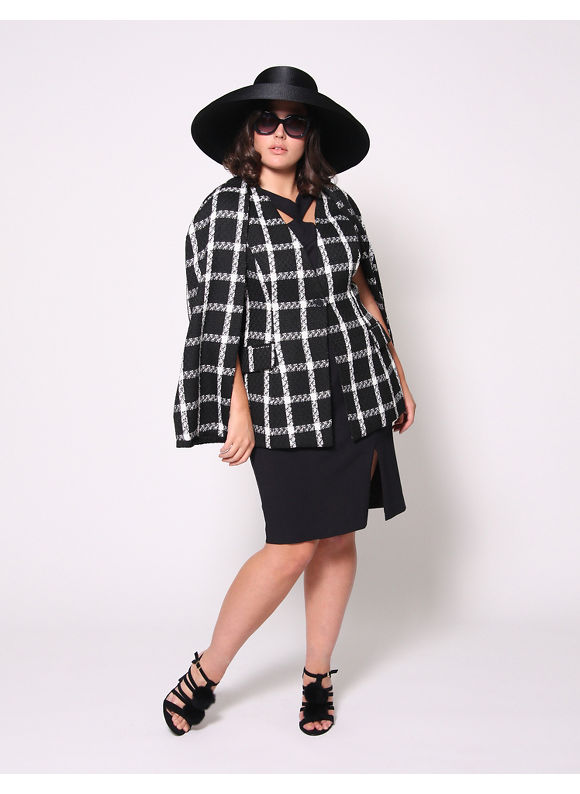 Christian Siriano Plus Size Boucle Plaid Cape by, Women's, Size: 22/24, Black
Lane Bryant, available in Plus Size. Yes, you need this (incredible boucle plaid) Christian Siriano cape. Button closure at neckline. Pockets at hip. Fully lined. Size: 22/24. Color: Black. Gender:… [Read more]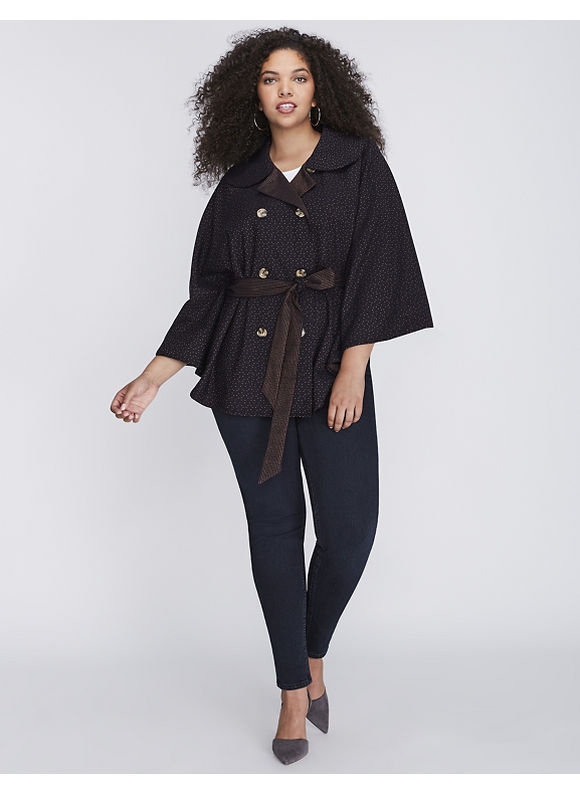 Melissa McCarthy Seven7 Plus Size Reversible Cape by, Women's, Size: 2XL, Navy Blue
Lane Bryant, available in Plus Size. When it comes to capes, we're commitment-phobes. Good thing Melissa McCarthy for Seven7 made this one reversible. Matching self tie. Button closure works either… [Read more]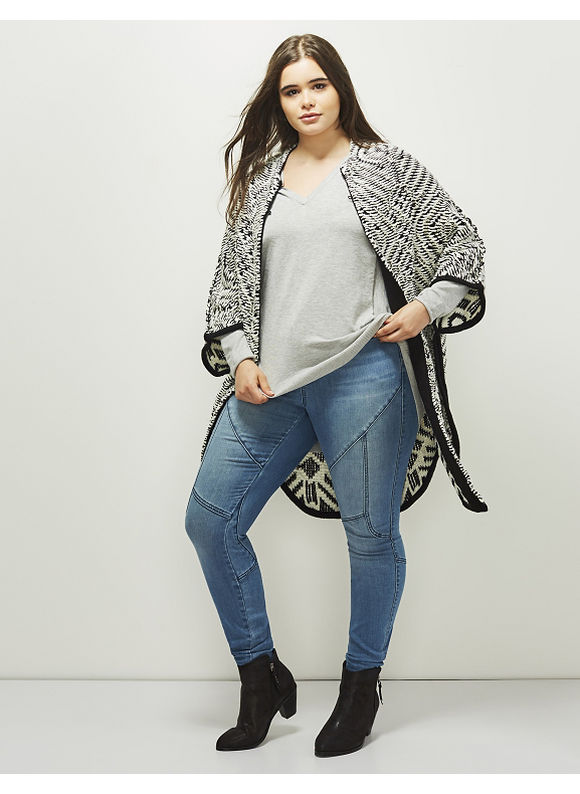 Lane Bryant Plus Size 6th & Lane Jacquard Knit Cape, Women's, Size: 14/20, Black/White
Lane Bryant, available in Plus Size. Black and white cape in a reverse jacquard knit. Hidden arm openings. Hook and eye closures at neckline. Size: 14/20. Color: Black/white. Gender: Female. Age Gr… [Read more]
Comments
comments
Google+ Comments